Blog
We are excited to announce that our Corporate Executive Chef, Brigitte Bledsoe, has been nominated for the Restaurant Association of Maryland's Chef of the Year Award!
Corporate Executive Chef Brigitte Bledsoe has been the creative force behind the Miss Shirley's menu since she helped open the original restaurant in Roland Park in 2005. As a Baltimore native, Chef Brigitte was excited to help bring Southern-inspired dishes made with fresh, regional ingredients to the breakfast scene. From creating seasonal menus twice a year, to guiding the kitchen teams at all three Miss Shirley's locations, Corporate Executive Chef Brigitte's passion and talent is evident in every delicious bite!
"I've always loved cooking. My mom is a fantastic cook. She used to let me go through her recipe books and we'd buy the ingredients so I could make all of the dishes."
Her career with Miss Shirley's Café began after reading an ad placed by our founder, Eddie Dopkin, calling for the "Best Breakfast Chef in the World." Brigitte was up for the challenge, even while on crutches! She cooked up two of her specialties, Crab Cake and Fried Green Tomato Eggs Benedict and Coconut Cream Stuffed French Toast, and was immediately offered the job.
Corporate Executive Chef Brigitte has a passion for using seasonal ingredients and fresh local seafood in her Southern-inspired dishes, but more importantly, she has a passion for Miss Shirley's, and we hope that you do too!
Voting for Chef of the Year will run from February 17th – March 7th on the Restaurant Association of Maryland's website and winners will be announced at the Restaurant Association's Away at the Bay Awards Gala on April 6th.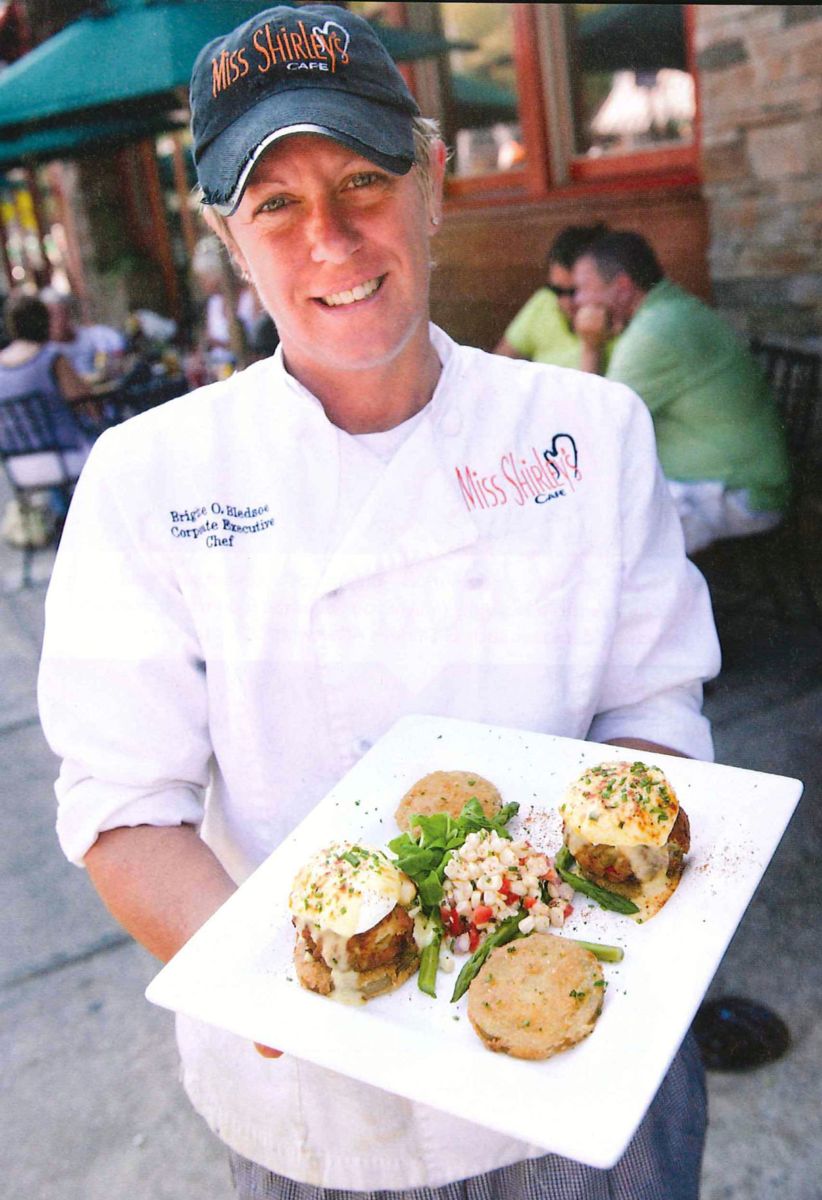 Click the link below or scan the QR code to cast your vote now! We appreciate your support!
Vote Now!
https://marylandrestaurants.wufoo.com/forms/k1ho1kt014qxj4z/