Blog
Our Culinary Team has already been hard at work developing our Spring Menu, which will feature all-new seasonal selections.

And, with the fresh Chesapeake Bay flavors we have coming your way, it's only right that our New Menu will debut at all Miss Shirley's Cafe locations on Maryland Day - March 25th!

This Spring, we'll be adding a new B'more Crab 'N Chips Sandwich, featuring Shirley's 6 oz. Jumbo Lump Crab Cake, on top a bed of local Utz Crab Chips, with Red & Yellow Tomato, Bibb Lettuce & Hot Old Bay Aioli on a Potato Roll - it doesn't get more Maryland than that!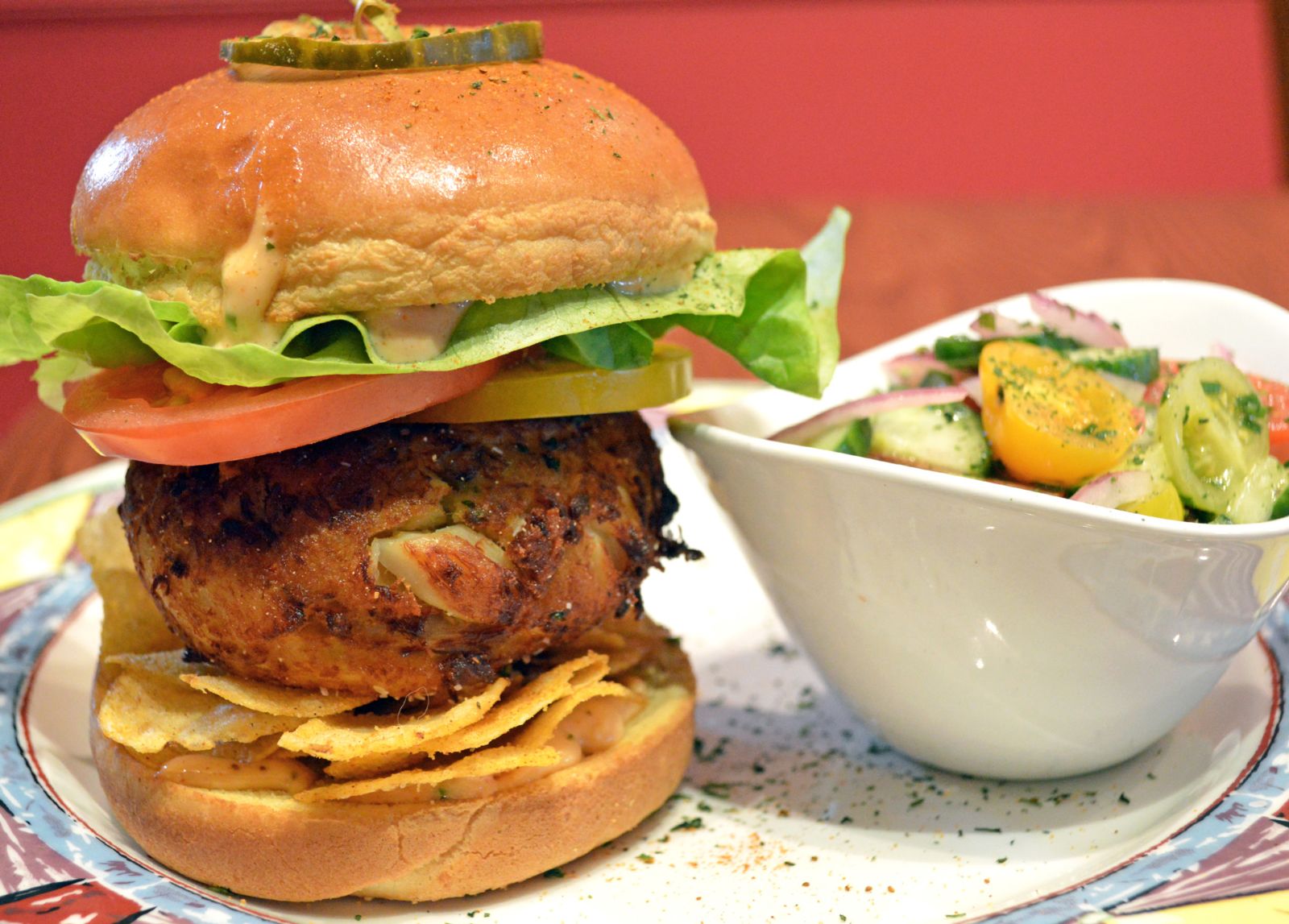 Speaking of seafood, we'll also be adding some snackable Crabby Corn Fritters made with Corn & Green Onion, topped with Lump Crab Meat, diced Applewood-Smoked Bacon & Old Bay Hot Aioli.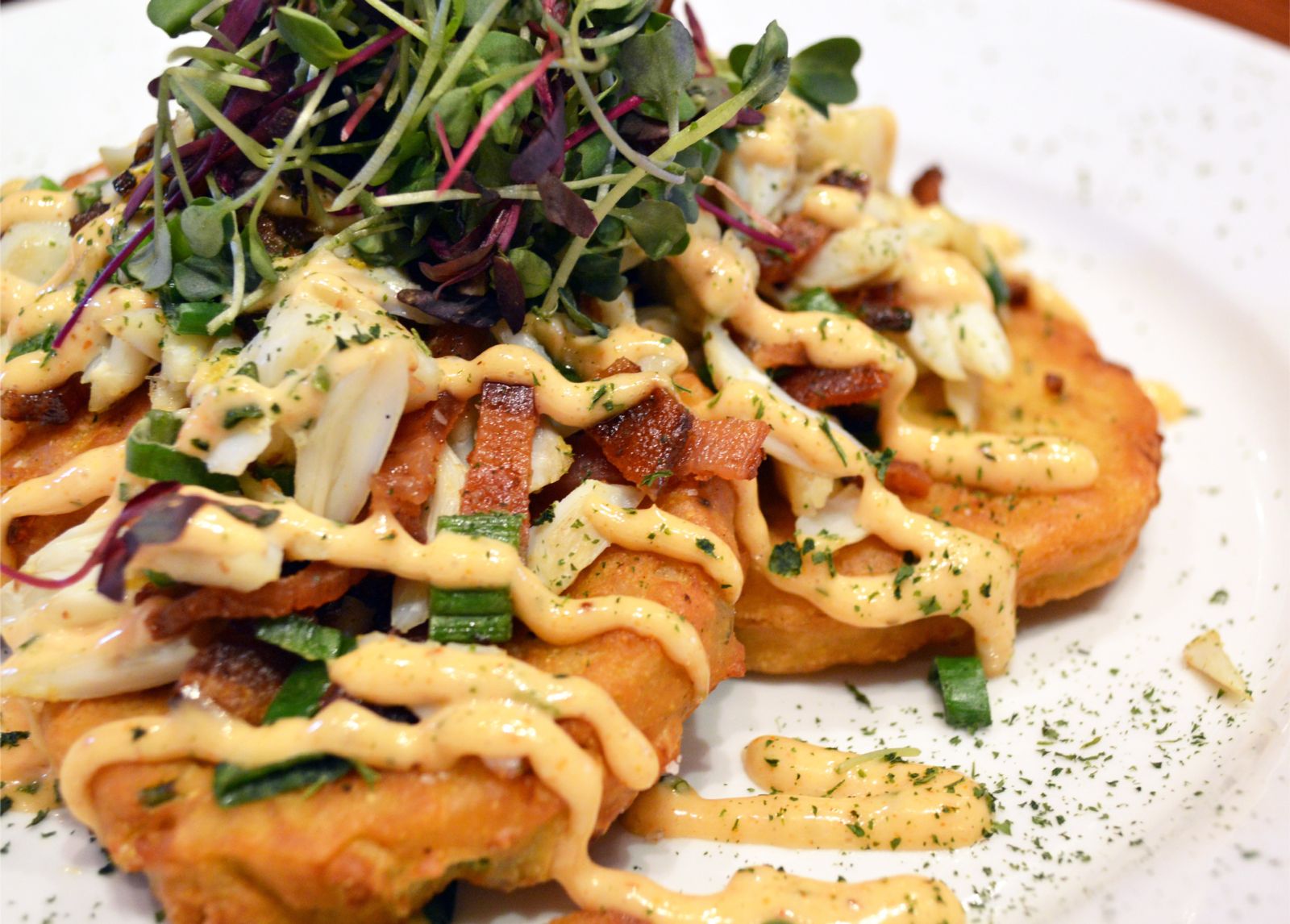 And, it wouldn't be a Shirley's menu debut without a crave-worthy new Fried Deviled Egg! This season, we're kicking up the heat with Buffalo Chicken Fried Deviled Eggs, garnished with Creamy Buttermilk Ranch, Buffalo Sauce, Bleu Cheese & Celery Leaves.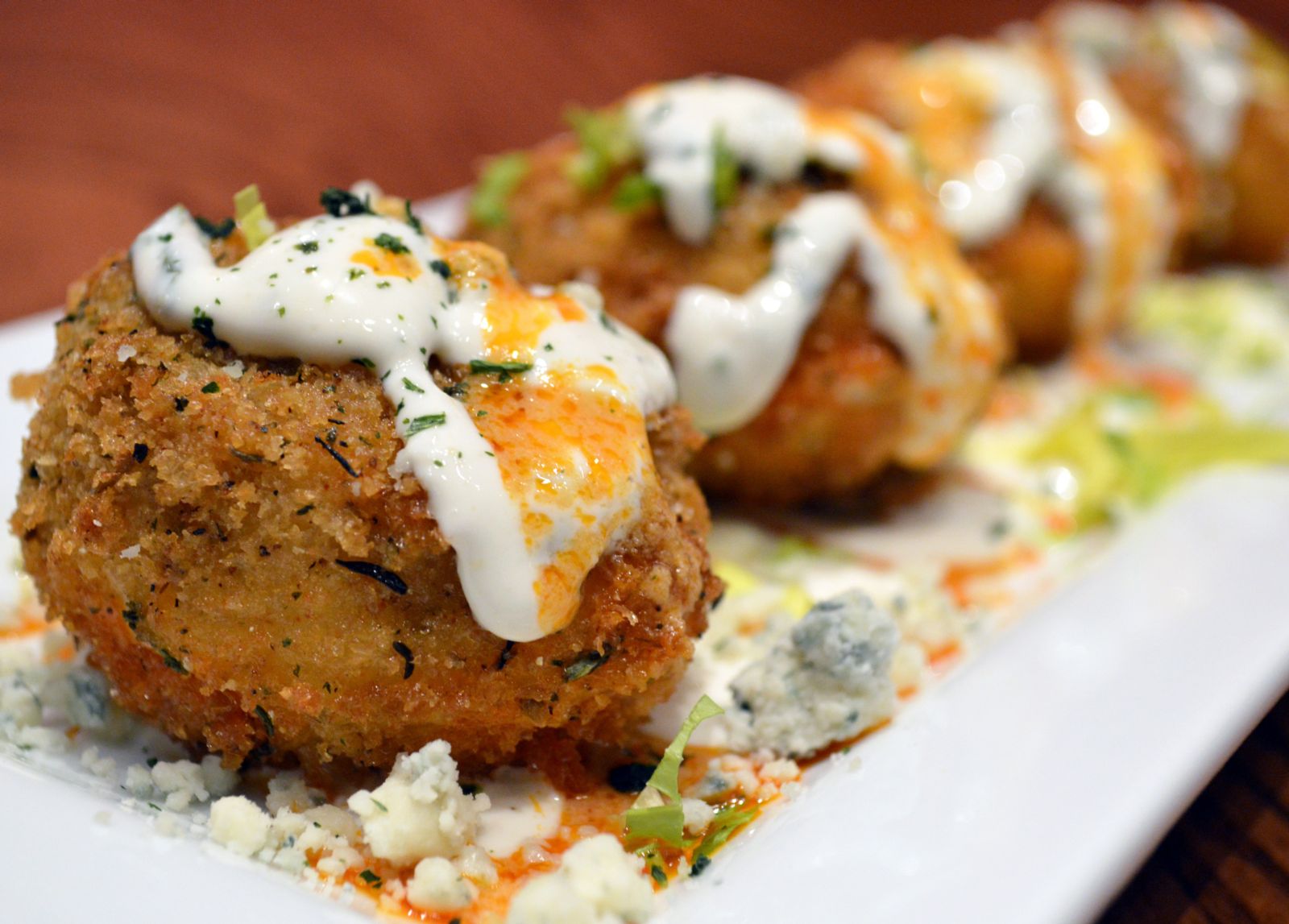 Looking for a sweeter way to start your meal? This season, indulge your sweet tooth with our new House-Made Key Lime Baked Donuts, garnished with Key Lime Cream Cheese Glaze, Graham Cracker Crumbs & Fresh Raspberries.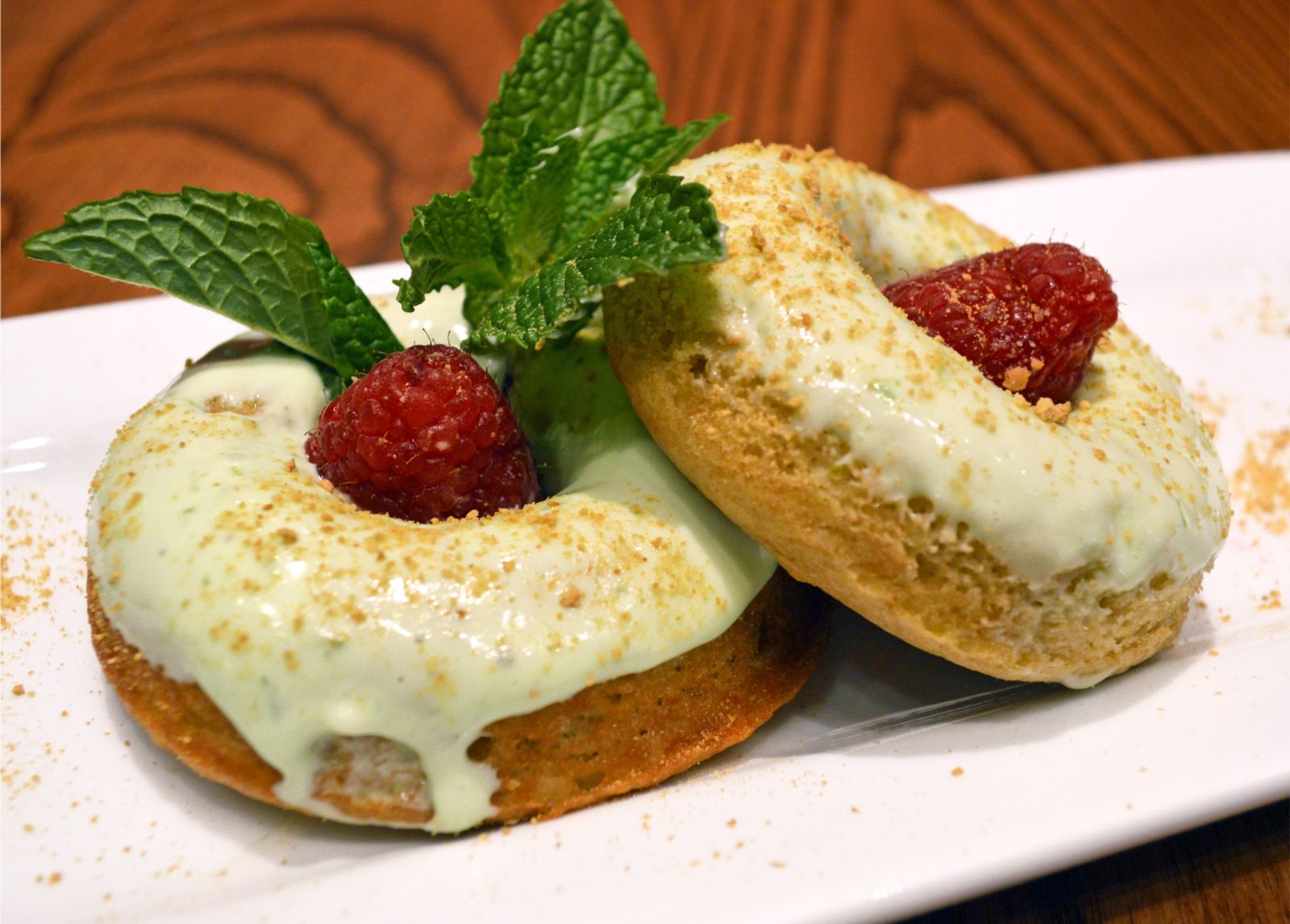 Then, when you're ready for the main course, you'll be able to choose from flavorful new House Favorites, Lighter Side Dishes, Salads & Sandwiches that are sure to satisfy.
Nothing screams Spring & Summer like a fresh Caprese Salad, which is why we've put our own Shirley's spin on this warm weather dish. Stacked with Fried Green Tomatoes, Fresh Mozzarella, Basil & Mini Heirloom Tomatoes, topped with a Poached Egg & garnished with Charred Lemon Vinaigrette, our Fried Green Tomato Caprese Tower is the light & fresh favorite you'll be craving all season long!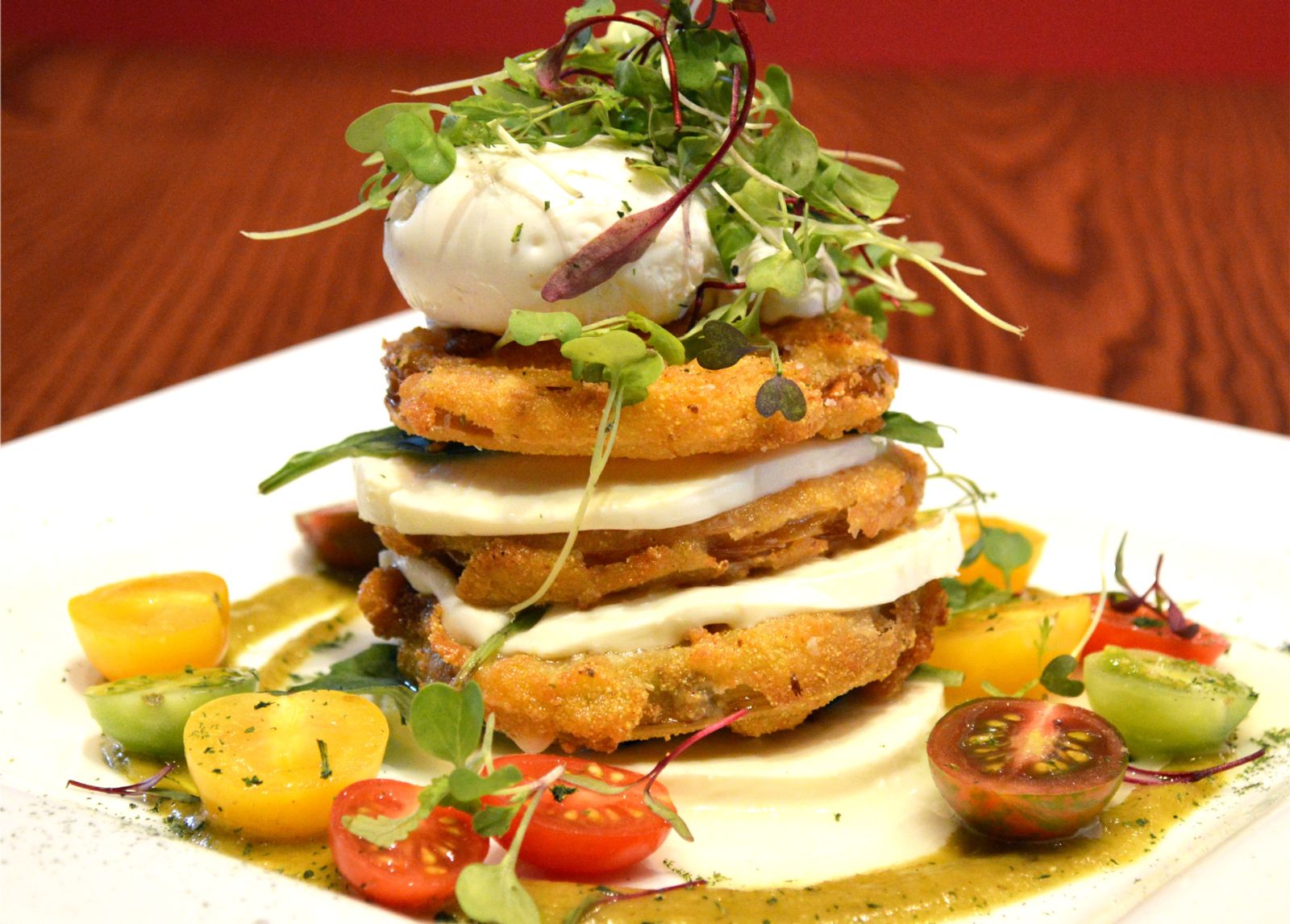 For guests looking to stay on the Lighter Side this season, we will also be featuring another fresh take on a go-to Brunch staple - Avocado Toast! Our new Elote Street Corn Avocado Toast is topped with Creamy Avocado, Mash, Grilled Corn, Pickled Red Onions, Queso Fresco & Fresh Cilantro on Toasted Multigrain.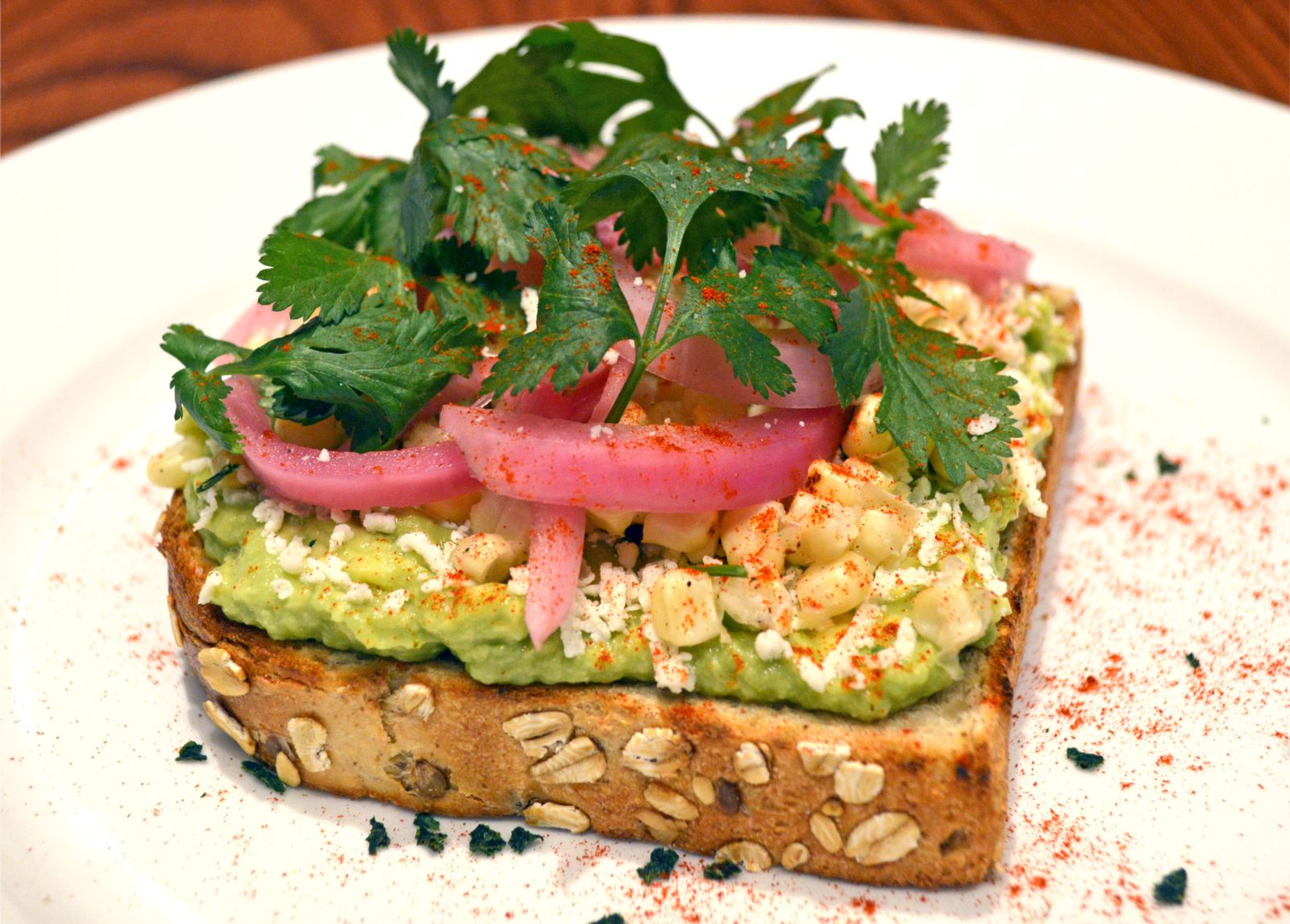 As a new Vegetarian option, our Culinary Team has also cooked up a delicious House-Made Blackened Bean Burger! Made with Chickpeas, Black-Eyed Peas & Tri-Colored Quinoa, this Veggie Burger will lay on top of Fresh Arugula, Sliced Cucumber & Pickled Red Onion, with Charred Lemon Vinaigrette on a Potato Roll.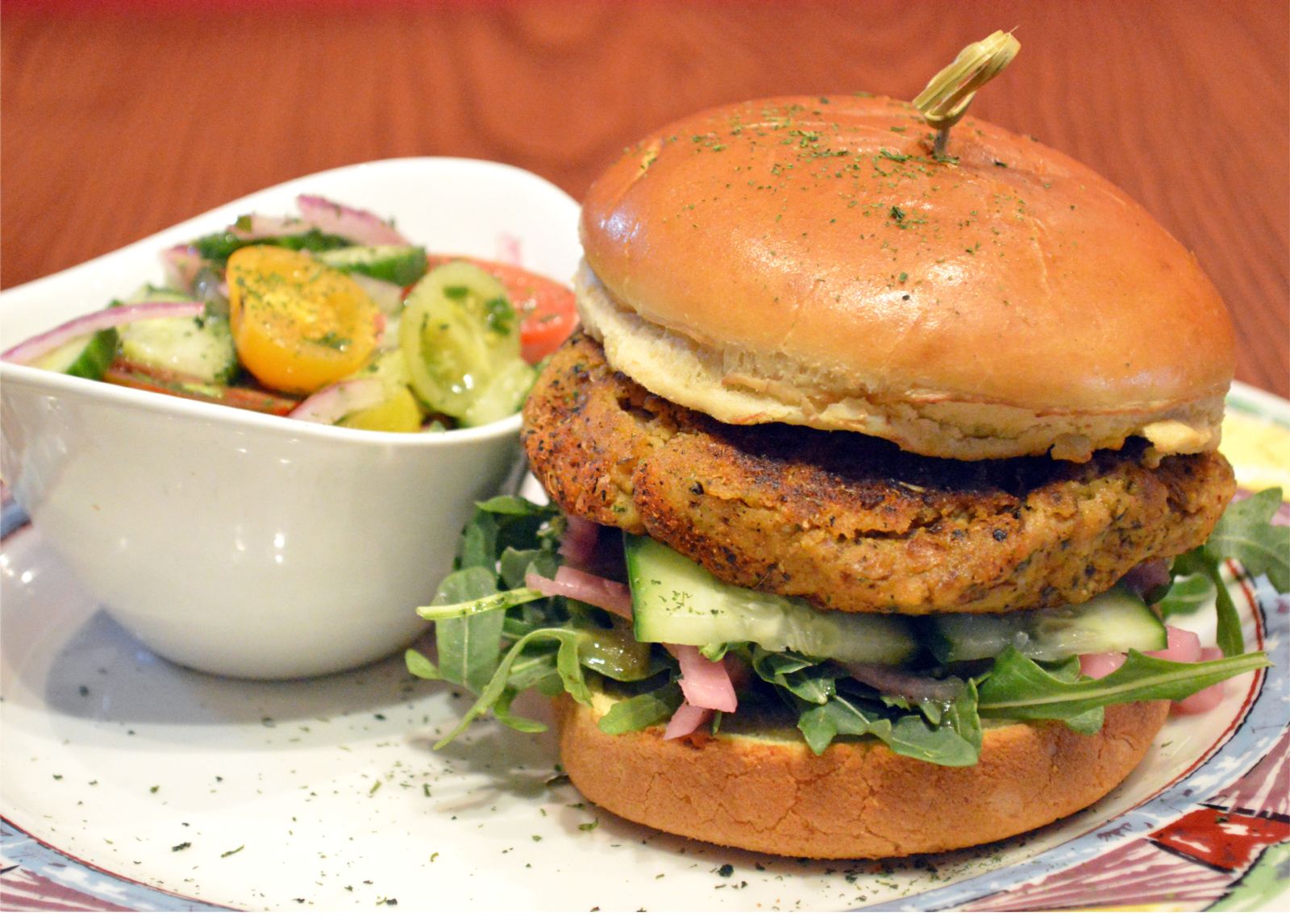 And, Vegan guests are sure to enjoy our seasonal Wild Vegan Quinoa Bowl, packed with plenty of nutrients & fresh seasonal veggies including Broccoli, Asparagus, Radish, Arugula, Chickpeas & Sliced Avocado on a bed of Tri-Colored Quinoa & Wild Rice, tossed in Charred Lemon Vinaigrette.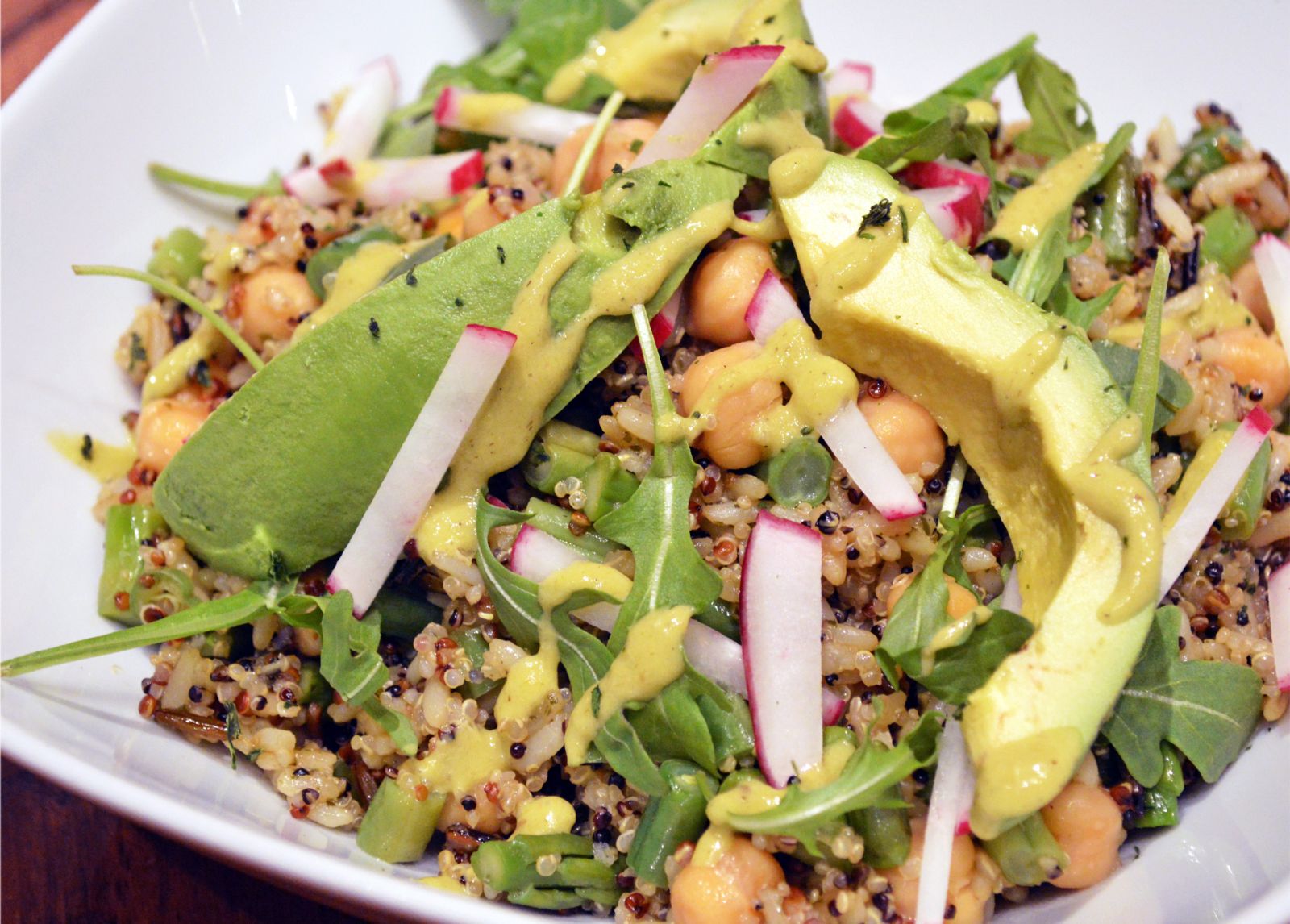 Craving something a little heartier? Our flavor-packed Cajun Dirty Rice Skillet is a take on an international favorite, featuring Blackened Shrimp, Grilled Chicken, Andouille Sausage, Black-Eyed Peas, Wild Rice, Red & Yellow Peppers, topped with a Sunny Side Up Egg, Green Onion & Cajun Spice.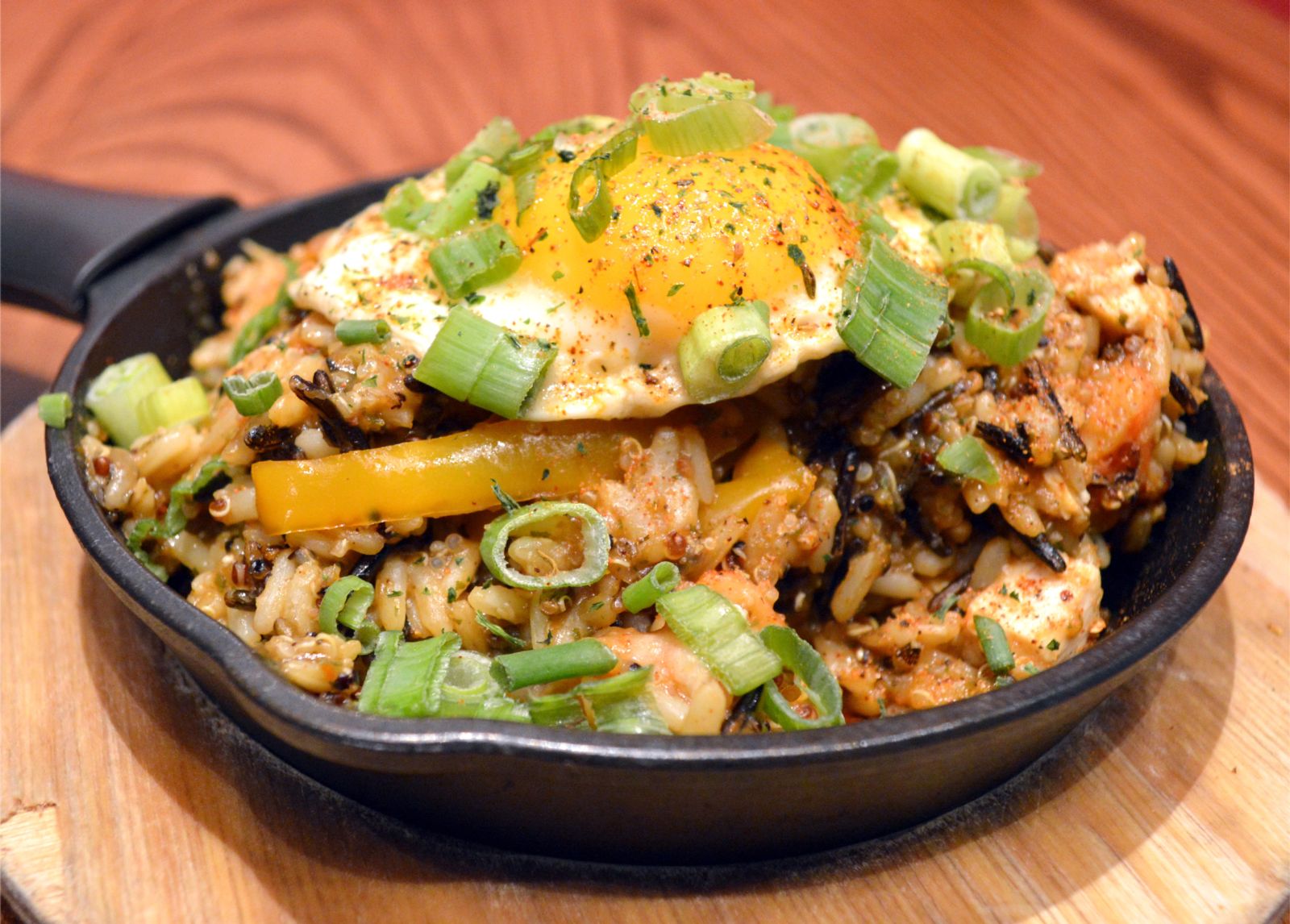 But, if you're looking for the ultimate comfort food for lunch this season, you'll definitely want to take a bite out of the all-new Fried Green Tomato Grilled Cheese - Fried Green Tomatoes, Pimento Cheese & Bacon Onion Jam, grilled to perfection on Sourdough Bread!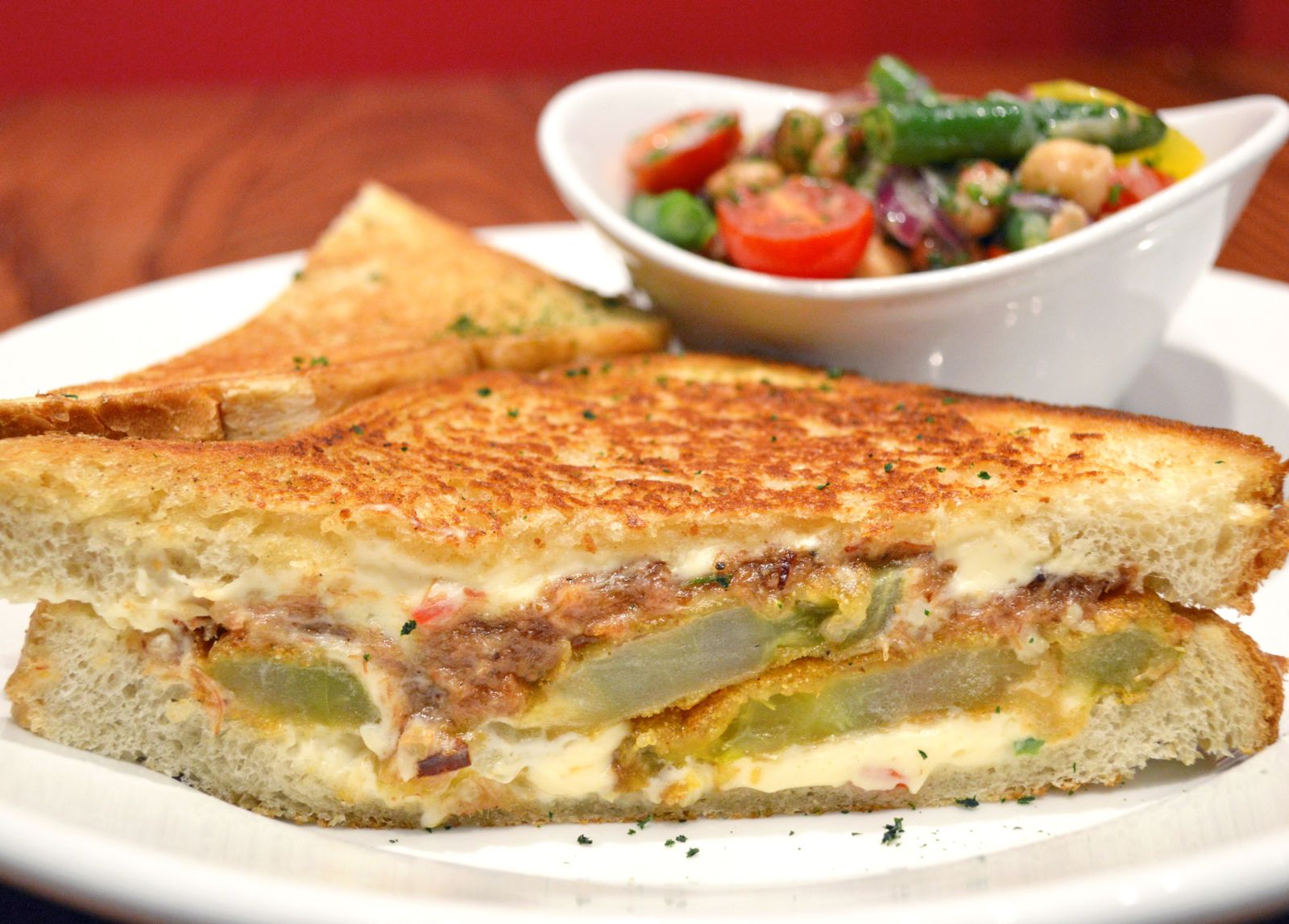 Speaking of comfort food, we're bringing back a classic salad featuring Shirley's much-loved Benne Seed Fried Buttermilk Chicken! With Fried Chicken Pieces, Tasso Ham, Sweet Potato, Peppadews, Okra, Shredded White Cheddar, Mixed Greens & Iceberg Lettuce tossed in a classic Honey Mustard dressing, this Garden Fried Chicken Salad will be the perfect pick-me-up, when lunchtime rolls around.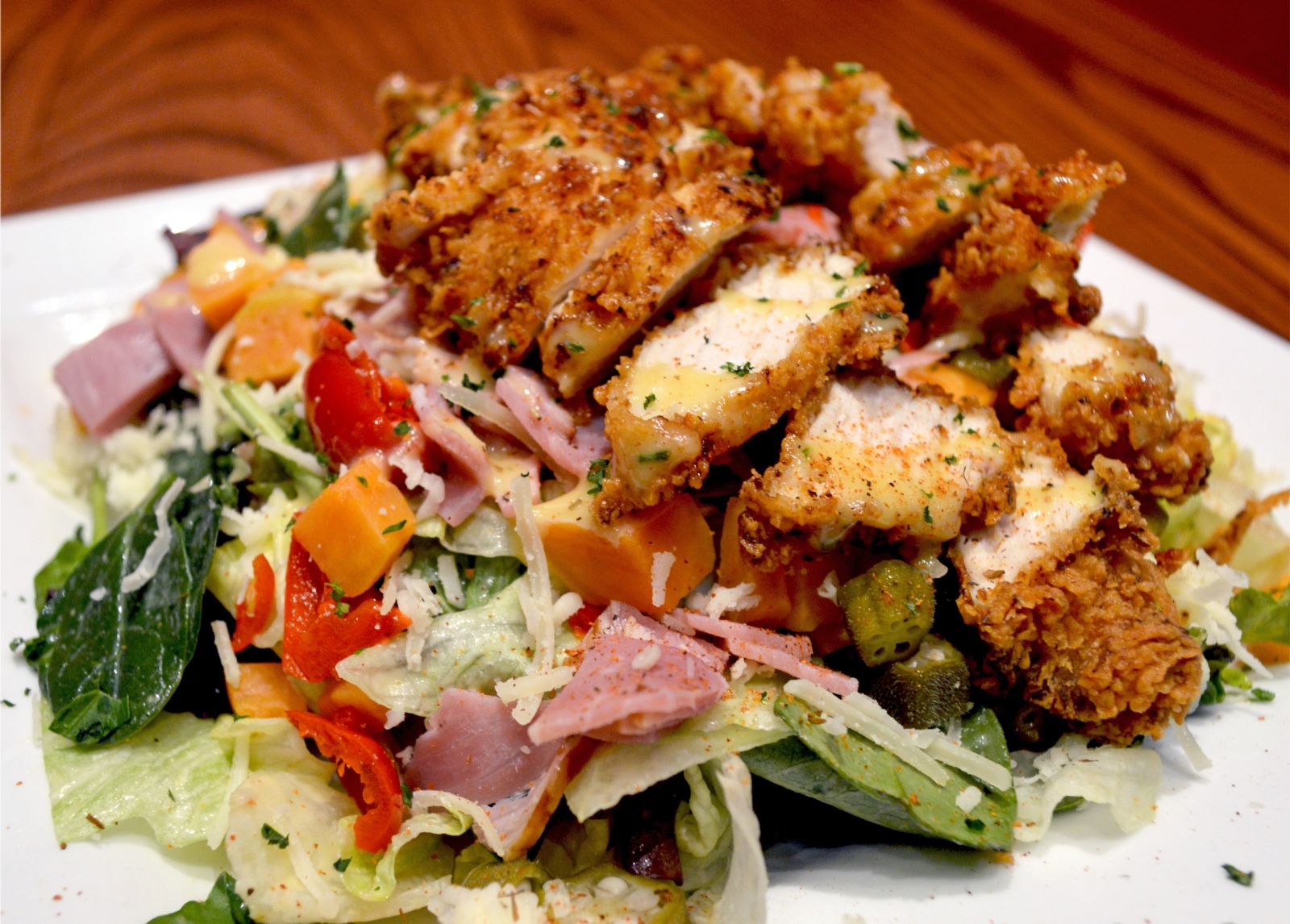 And while you're enjoying Breakfast, Brunch or Lunch this season, you'll definitely want to sip on a refreshing Spring cocktail, like our new Spiked Mango Peach Green Tea - Three Olives Mango Vodka, Triple Sec & Peach Green Tea, with a sweet Sugar Rim & fresh Mint.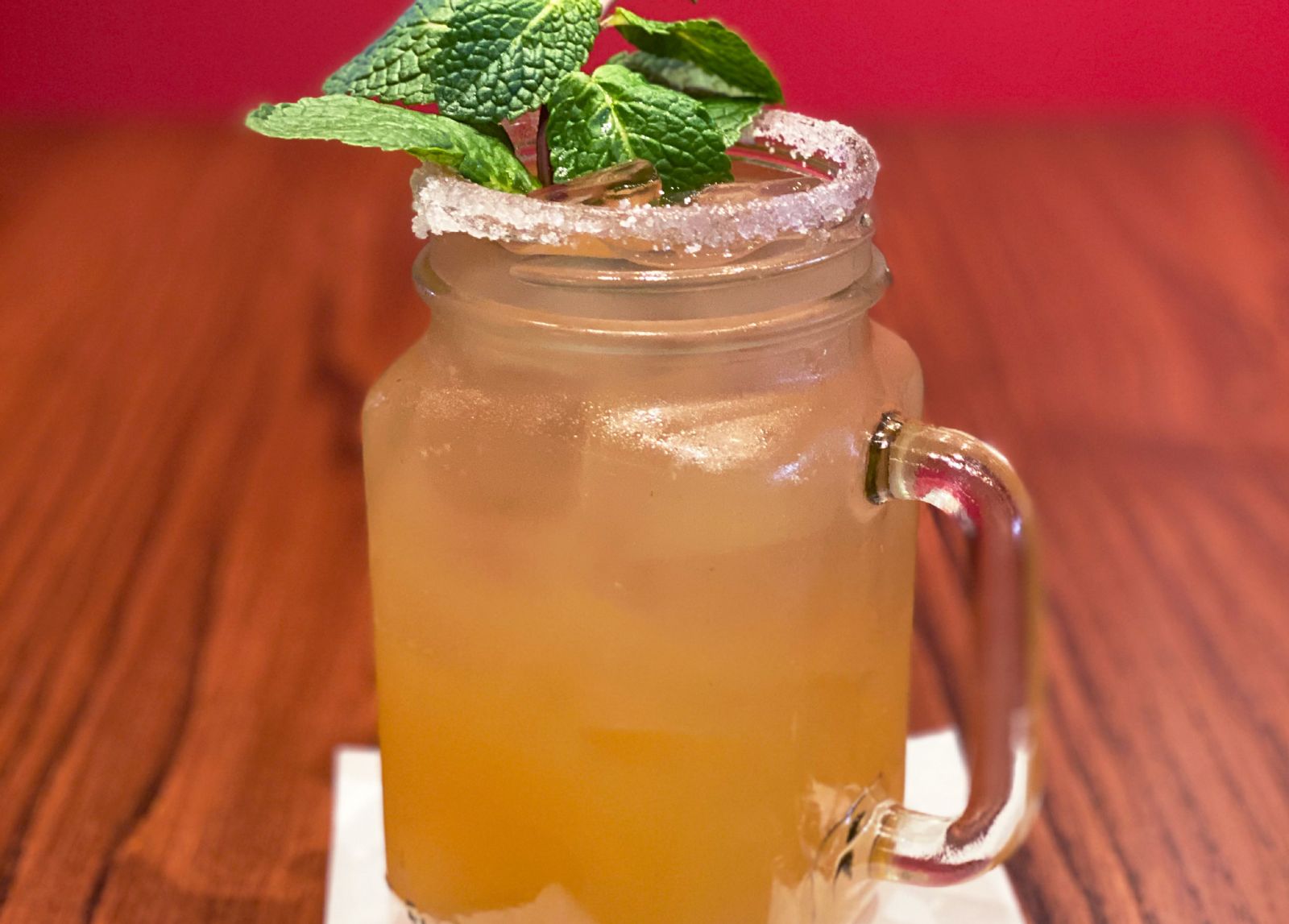 Can't wait to try these delectable dishes & more? Miss Shirley's Spring Menu will debut at our Roland Park, Inner Harbor & Annapolis locations on Wednesday, March 25th!
Be sure to follow us on Facebook, Twitter, Instagram & Pinterest for more sneak peaks leading up to the debut!