Blog
We could all use a little extra Holiday cheer this year, which is why we thought one specialty pancake just wasn't enough this month.

Throughout the month of December, all Miss Shirley's Cafe locations will be featuring a delicious new Holiday Pancake each week!

We've rounded up our fan favorites to put together 5 weeks of festive flavors you won't want to miss - check out the full schedule below!
WEEK 1: Tuesday, Dec. 1 - Sunday, Dec. 6
PEPPERMINT BARK PANCAKES - Chocolate Pancakes with Crushed Peppermint Candy Pieces & White Chocolate Chips, garnished with Green Whipped Cream & Powdered Sugar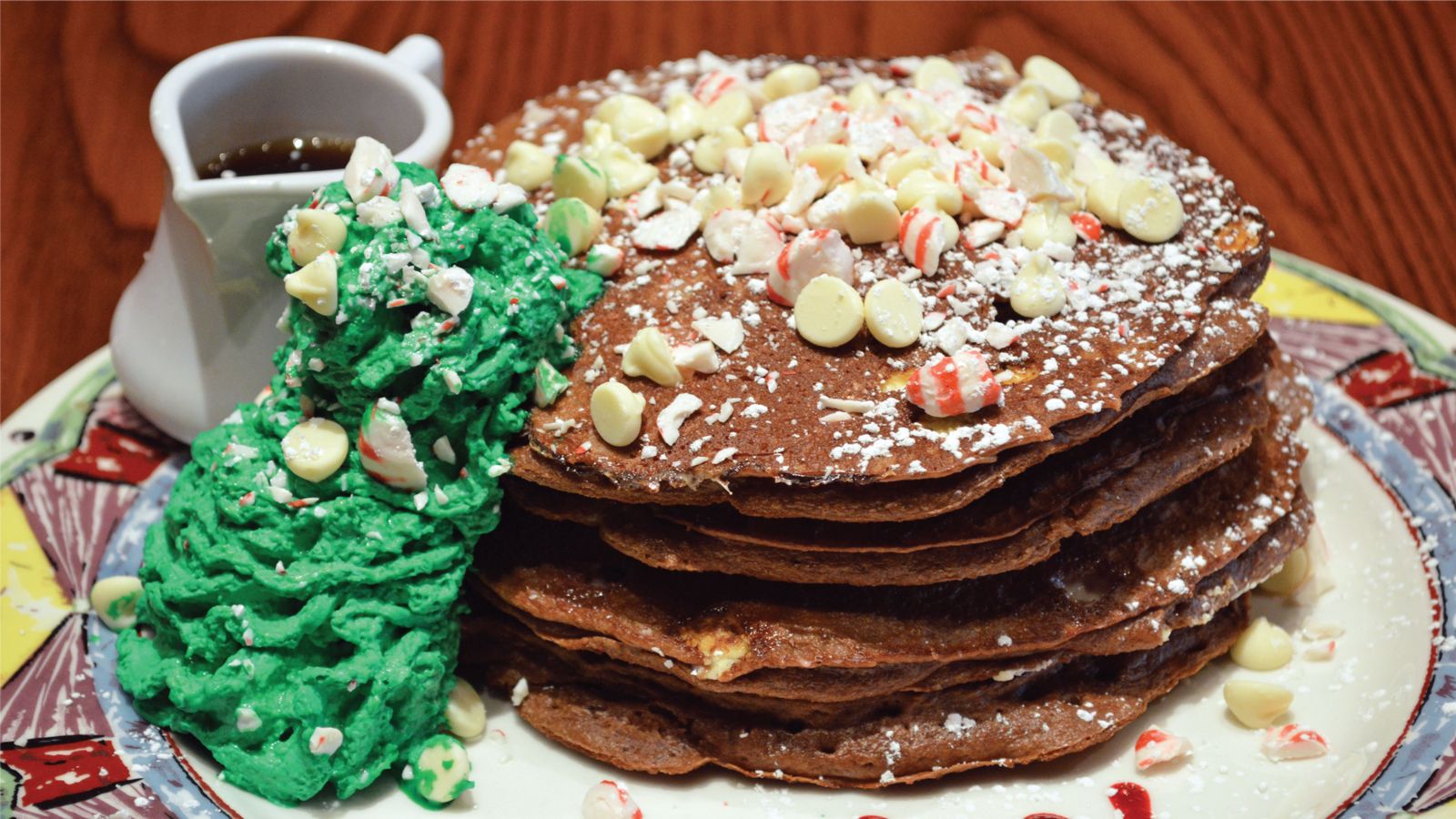 WEEK 2: Monday, Dec. 7 - Sunday, Dec. 13
HOT COCOA PANCAKES - Chocolate Pancakes topped with Toasted Marshmallows, Chocolate Sauce drizzle & Powdered Sugar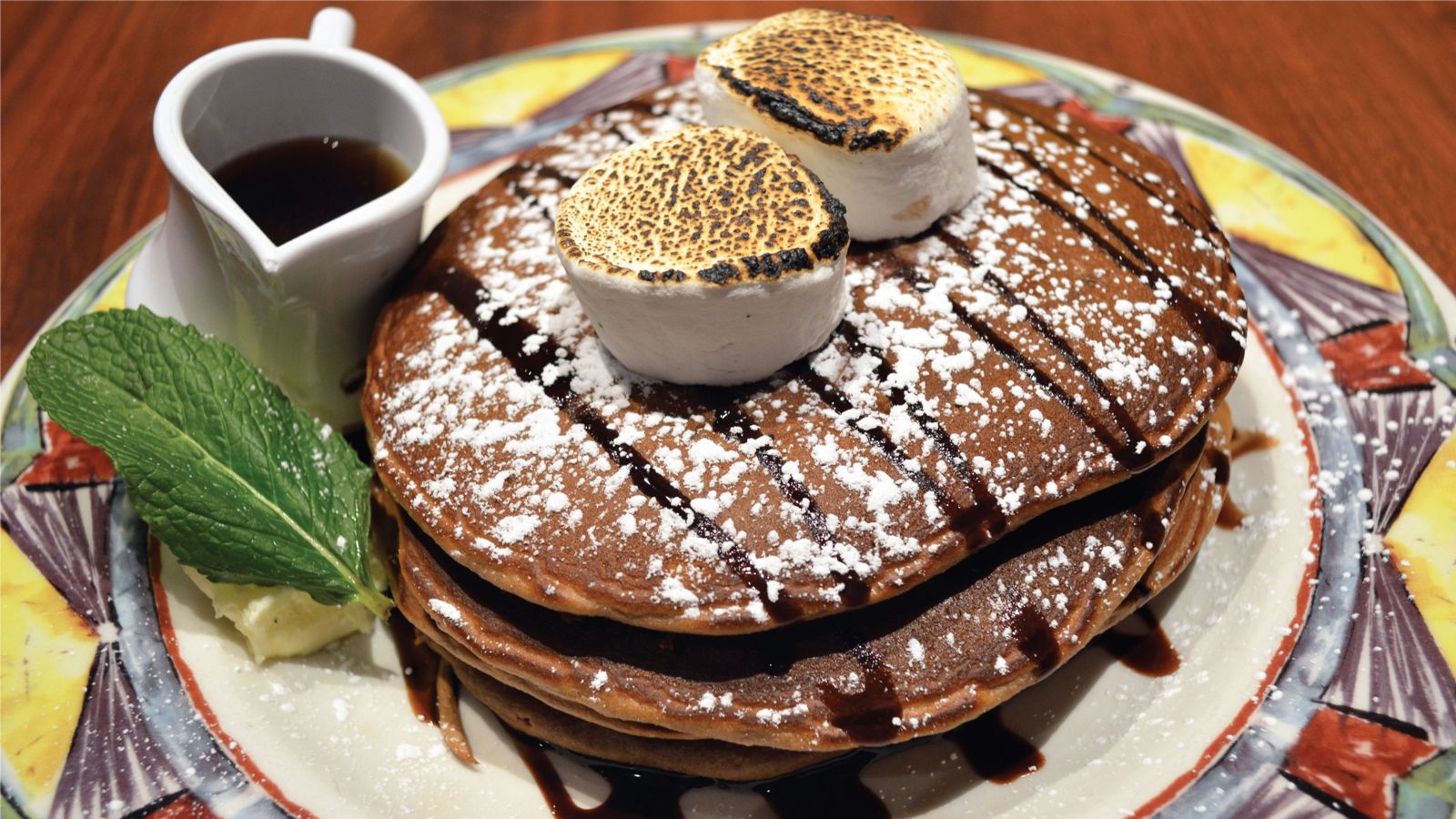 WEEK 3: Monday, Dec. 14 - Sunday, Dec. 20
REINDEER TRACKS PANCAKES - Chocolate Pancakes with Chocolate Chips, Marshmallows & Pretzel Pieces, garnished with Chocolate Sauce drizzle & Powdered Sugar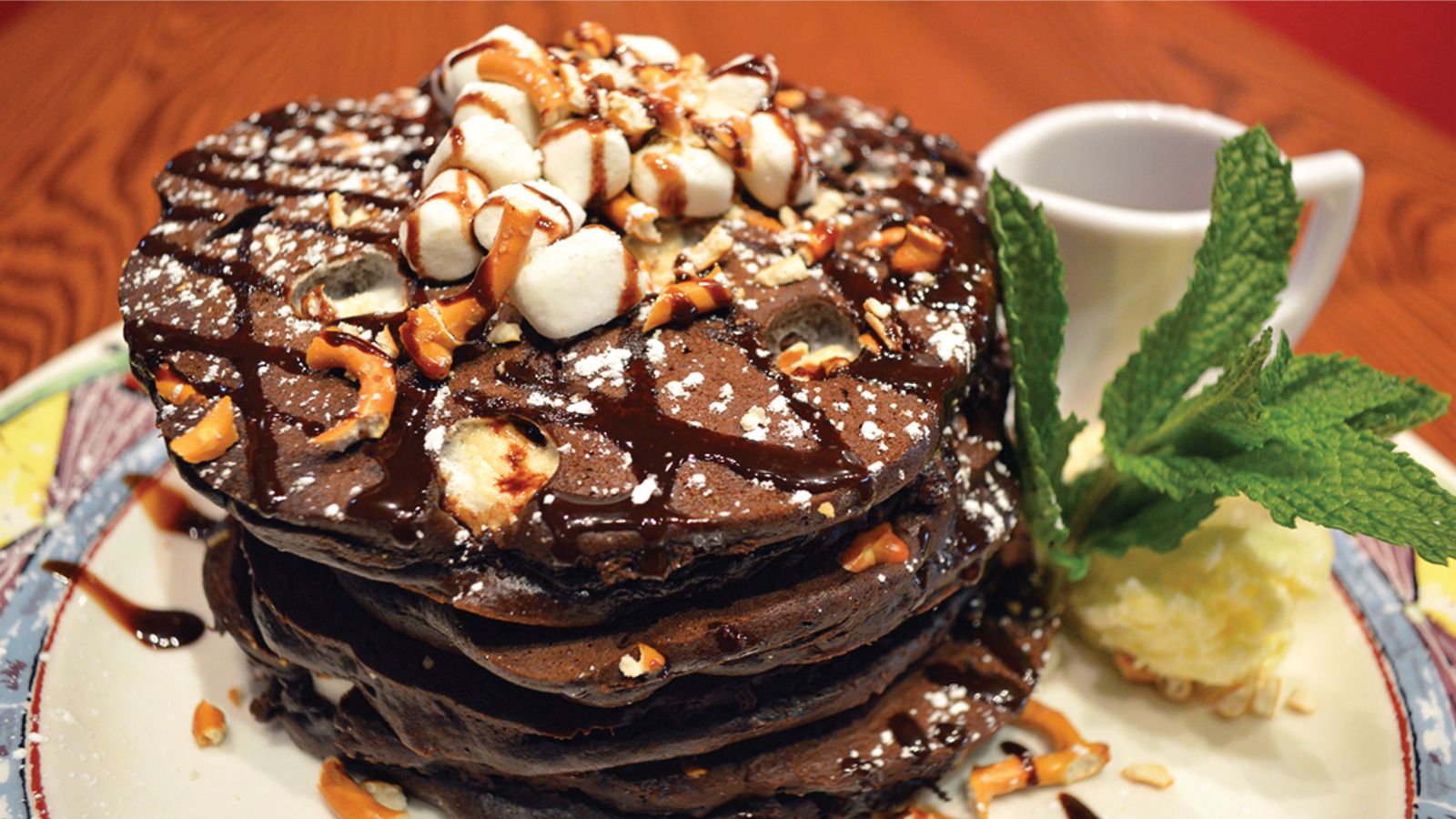 WEEK 4: Monday, Dec. 21 - Sunday, Dec. 27
EGG NOG PANCAKES - Buttermilk Pancakes topped with Egg Nog scented Cream Cheese Icing & Powdered Sugar, served with a shot of Egg Nog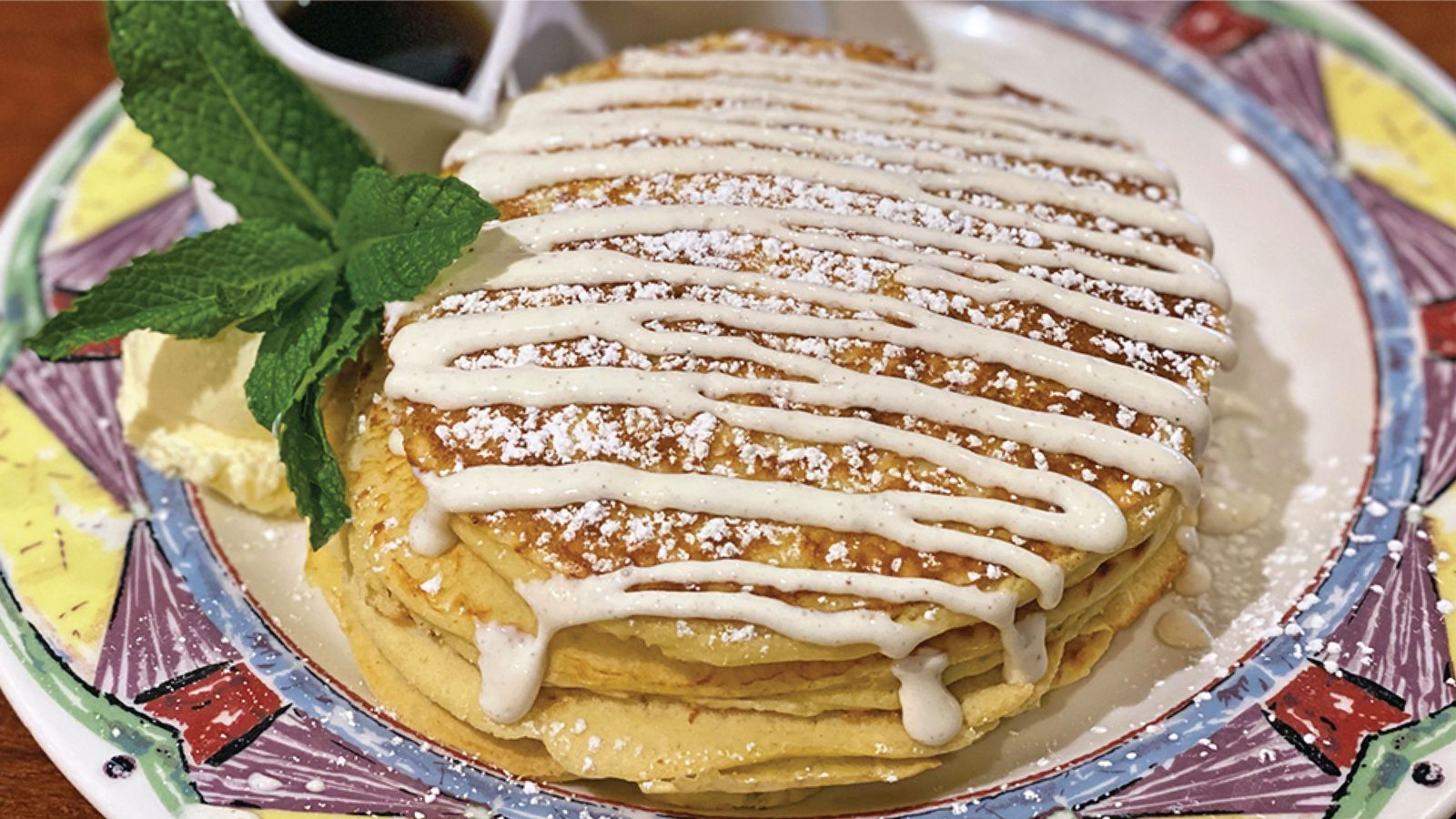 WEEK 5: Monday, Dec. 28 - Thursday, Dec. 31
SUGAR COOKIE PANCAKES - Buttermilk Pancakes with Sugar Cookie Pieces, Red & Green Sprinkles, garnished with Cream Cheese Icing & Powdered Sugar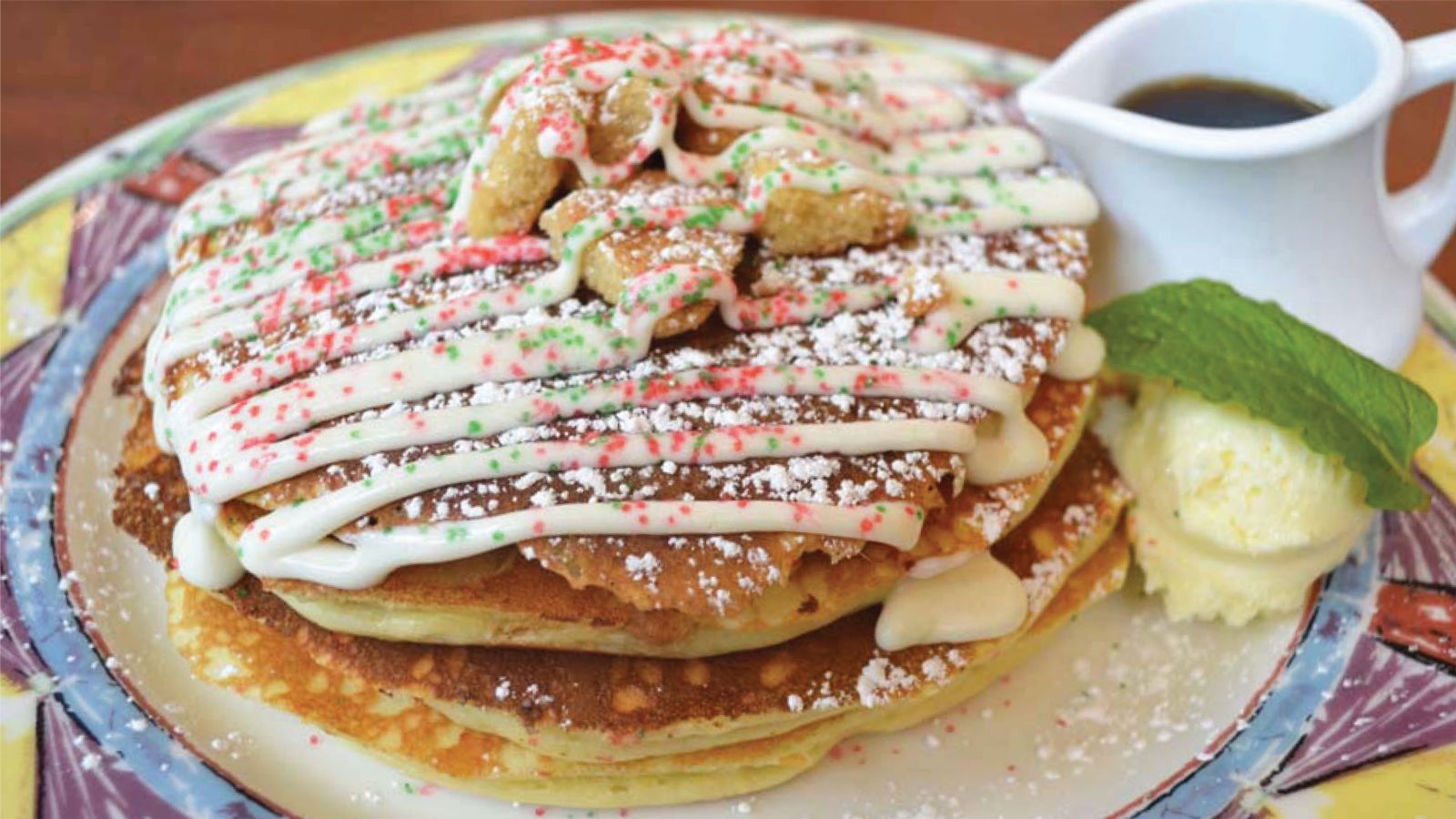 AVAILABLE ALL MONTH LONG
GINGERBREAD COOKIE STUFFED FRENCH TOAST - Gingerbread Cookie Cheesecake Filling, garnished with Raspberry Purée Plate Glaze, Whipped Cream, Gingerbread Cookie, Graham Cracker Crumbs & Powdered Sugar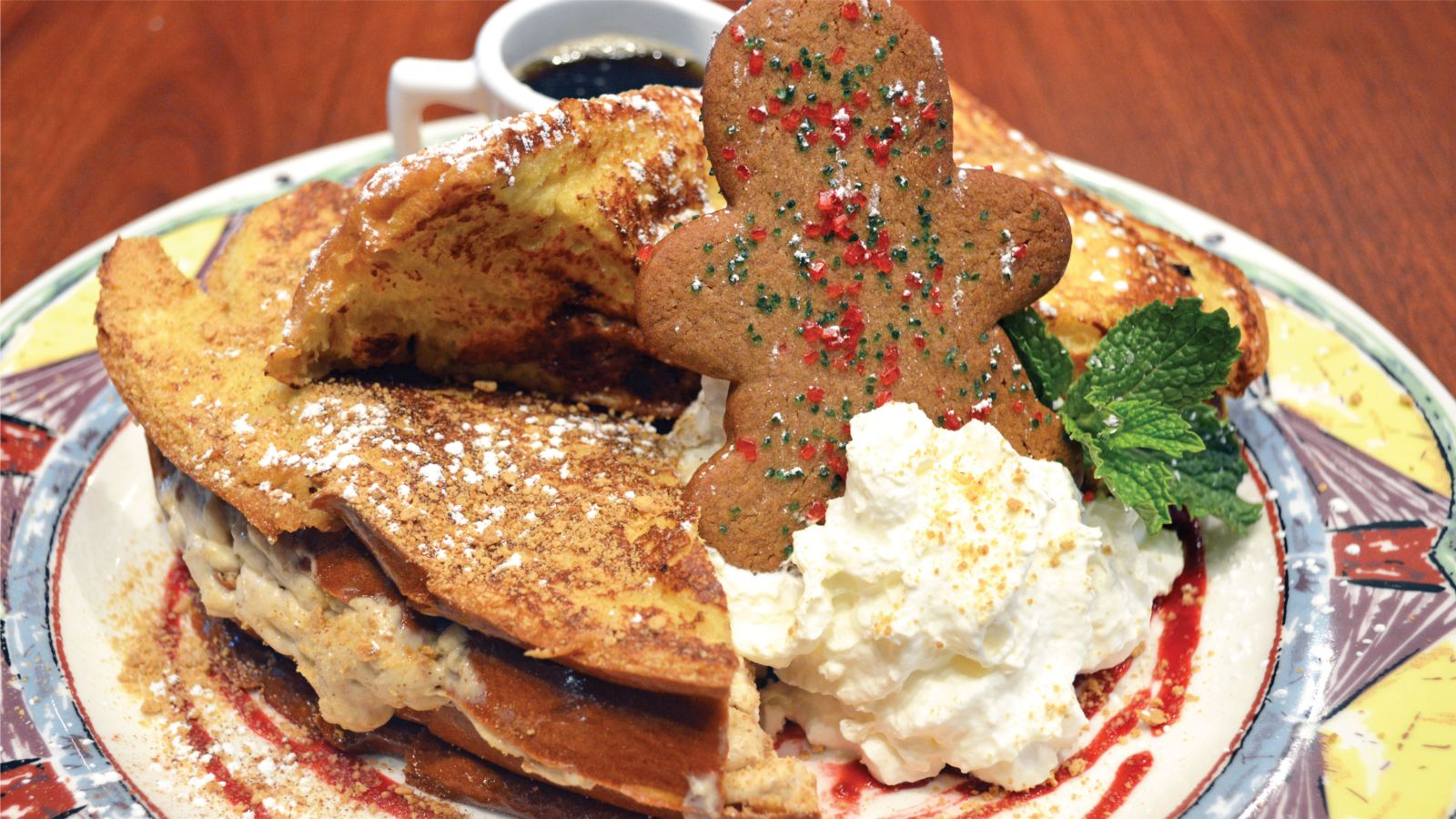 GUMBO OMELET - Blackened Chicken & Shrimp, Andouille Sausage, Diced Tomato, Red & Yellow Peppers, topped with Miss Shirley's Gumbo Sauce with Crawfish Meat