Blog
Are YOU Backyard BBQ Ready? With Summer Holidays on their way, we've got the perfect Side Dish for your next Family Cookout!
Get the Recipe for our Smokin' Summer Macaroni Salad below OR let us do the work and pick up a few carryout containers by calling in an order to any of our restaurant locations.
Don't forget to follow us on Pinterest for more of our Signature Southern Recipes!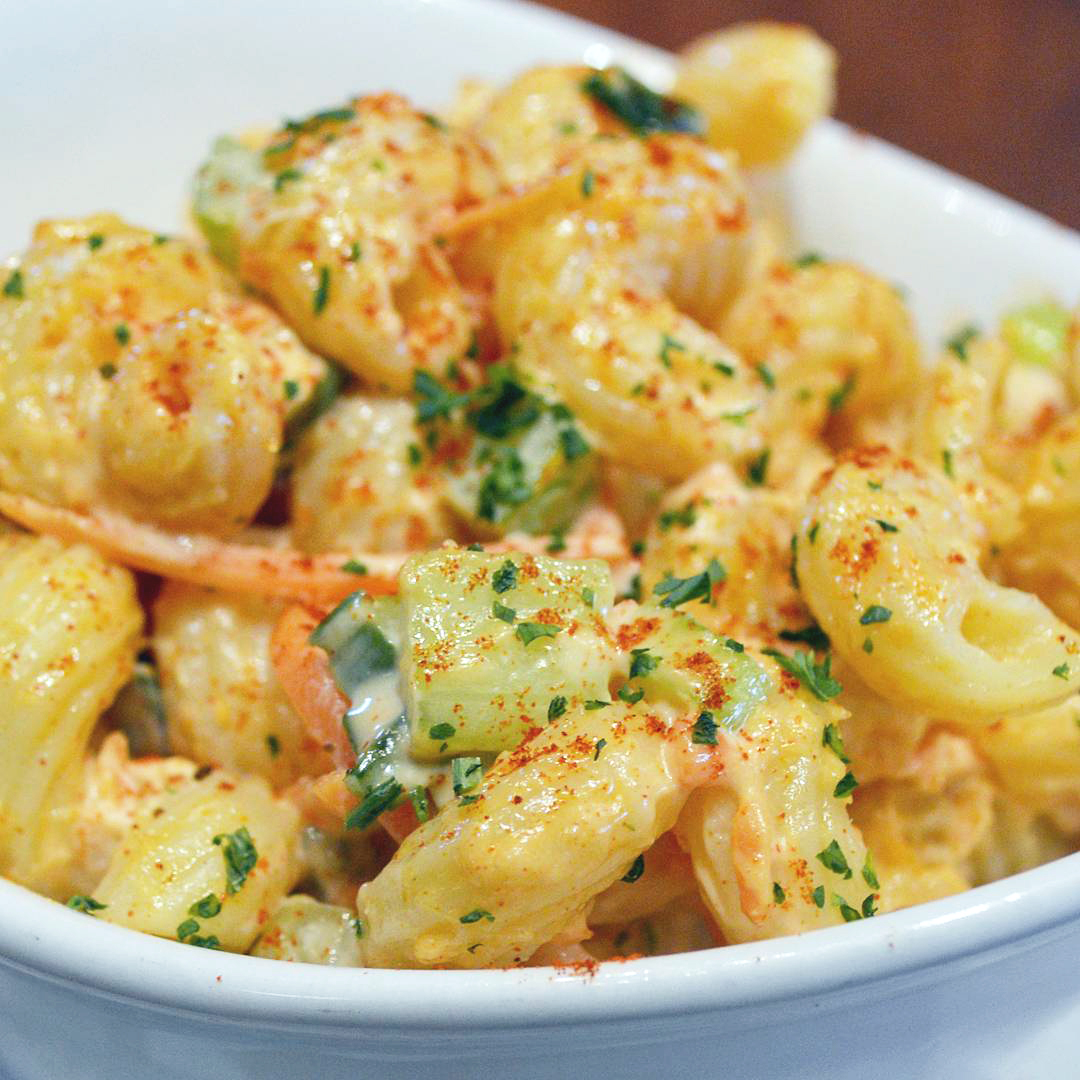 SMOKIN' SUMMER MACARONI SALAD (Yields: 6 servings)
Miss Shirley's Cafe
INGREDIENTS
¼ pound cavatelli pasta, cooked until al dente, drained and cooled

¼ cup diced celery

¼ cup diced pimentos

1 tablespoon chopped green onion

¼ cup shredded carrot

1/3 of a cup mayonnaise

2 teaspoons of sour cream

1 teaspoon dijon mustard

½ teaspoon lemon juice

1 teaspoon smoked paprika

Salt and pepper to taste
1. In a large bowl mix together mayonnaise, sour cream, dijon mustard, lemon juice, and smoked paprika.
2. Add in pasta, celery, green onion, pimentos, and carrots.
3. Mix well to coat evenly.
4. Season with salt and pepper to taste.
5. Serve chilled and enjoy!