Blog
We are thrilled to announce that Miss Shirley's Signature Southern Slammer has been named the Best Breakfast Sandwich in America by Restaurant Hospitality Magazine!

Thank you to all of our fans and supporters, and special congratulations to Miss Shirley's Corporate Executive Chef Brigitte Bledsoe, who handcrafted this delicious sandwich 10 years ago, when Miss Shirley's Cafe first opened!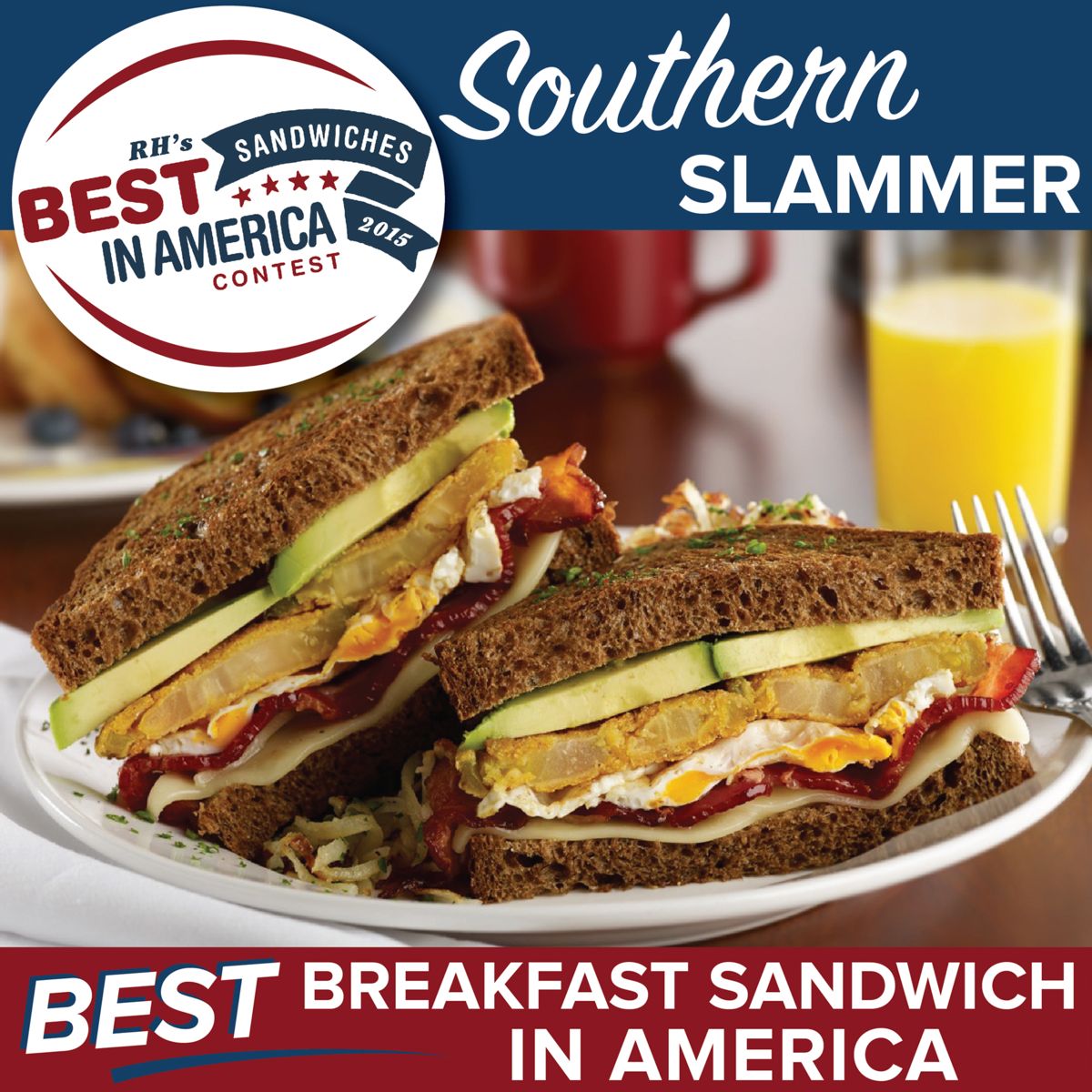 INSPIRATION: "We're known for creatively challenging the definition of breakfast and brunch. This sandwich is a fresh Southern spin on the classic breakfast sandwich."
KEY INGREDIENTS: Fried Green Tomato, Applewood-Smoked Bacon, Avocado Mash, Cheddar Cheese & Fried Egg on Pumpernickel Bread
WHAT THE JUDGES SAID: "What pushed this sandwich over the top for us were two things: the fried green tomatoes and the pumpernickel bread, two ingredients usually not seen at breakfast. That's exactly why this sandwich could be served effectively during any part of the day. But what a nice surprise it was to find this on a breakfast menu, particularly for our group, which steers away from cloying sweetness first thing in the morning. In this sandwich, the tomatoes add a tang, while the cheddar delivers a sharp note that is rounded off by the creamy avocado mash. The thick-cut, salty bacon adds yet another layer of flavor to a sandwich that really packs a punch. There's a lot going on here, but it all balances beautifully between a unique style of bread that screams, "This is a big boy (or girl) sandwich!"