Blog
We all know that no cookout is complete without some savory sides to accompany those barbecue staples like hot dogs & hamburgers.

To help you celebrate the upcoming July 4th holiday, we're giving guests Miss Shirley's Southern Broccoli Salad Recipe - a perfect side dish to bring to any family cookout our backyard bash this Summer!

Get the recipe below, and be sure to follow us on Pinterest for more of Miss Shirley's Southern Recipes!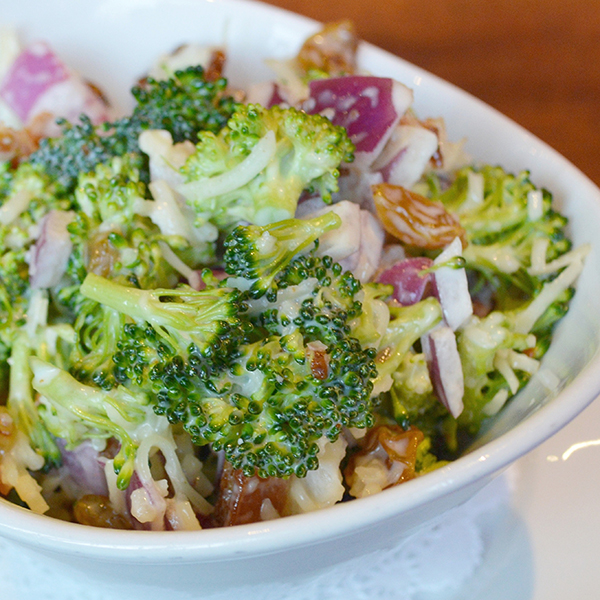 SOUTHERN BROCCOLI SALAD (Yields: 4-6 servings)
INGREDIENTS:
2 heads Broccoli, cut small

1 medium Red Onion, chopped

10 slices Applewood-Smoked Bacon

1 cup Mayonnaise

½ cup Granulated Sugar

½ cup Cheddar Cheese

2 to 3 tablespoons Apple Cider Vinegar

½ cup Golden Raisins
1. Cut Bacon into bits and sauté in a skillet until crisp. Let cool.
2. Mix together Bacon, Mayonnaise, Sugar, Cheddar Cheese, Apple Cider Vinegar & Golden Raisins.
3. Add Broccoli and Onions to a large bowl, and add the Mayonnaise mix.
4. Mix well and refrigerate for at least 1 hour before serving, allowing time for flavors to combine.