Blog
Broccoli Salad has been a Southern potluck and party favorite for decades, which is why we thought it would be the perfect addition to Miss Shirley's Fall Menu!
Can't wait to try out this Fresh New Side Dish? You're in luck! Corporate Executive Chef Brigitte Bledsoe is giving you her Southern Recipe, and just in time for your Labor Day cookout!
Check out the Recipe below and be sure to follow us on Pinterest to stay updated on more of our Signature Southern Recipes!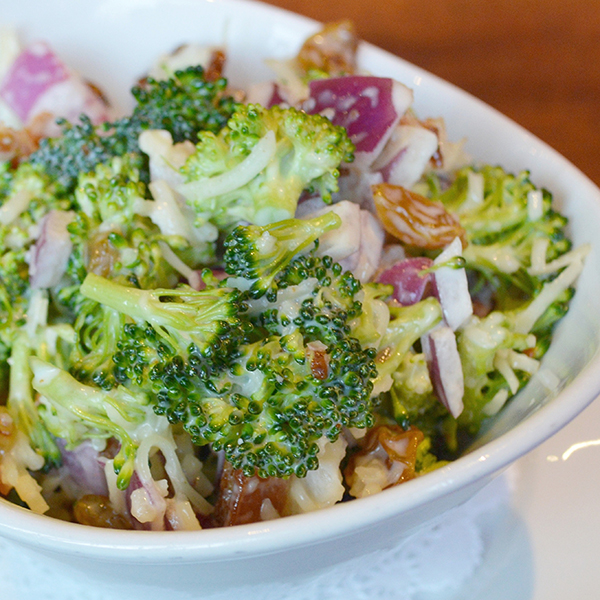 SOUTHERN BROCCOLI SALAD (Yields: 4-6 servings)
INGREDIENTS:
2 heads Broccoli, cut small

1 medium Red Onion, chopped

10 slices Applewood-Smoked Bacon

1 cup Mayonnaise

½ cup Granulated Sugar

½ cup Cheddar Cheese

2 to 3 tablespoons Apple Cider Vinegar

½ cup Golden Raisins
1. Cut Bacon into bits and fry crisp.
2. Mix together Bacon, Mayonnaise, Sugar, Cheese, Vinegar & Raisins.
3. Pour mixture over Broccoli and Onions.
4. Mix well and let stand at least 1 hour before serving.