Blog
"A father is someone you look up to no matter how tall you grow." - Unknown
Dads are known to do so much for their kids - whether it's teaching you how to throw a ball, taking you to countless sports practices & after school activities or giving the best fatherly advice about friends, relationships and life. For this and so much more, there are countless reasons to say "Thank You" to the father figure in your life.
So, with Father's Day coming up in June, we thought we would share some of our favorite ways to celebrate Dad in Maryland this year!
But First, Brunch
You can't start your Father's Day celebration without first treating Dad to a hearty meal! From barbecue and burgers to seafood, skillets and steak, Miss Shirley's Café has something that is sure to suit his every craving. Catch up over Favorites like our Fried Green Tomatoes, Benne Seed Chicken 'N Waffles, Southern Slammer Sandwich, Eddie's Beef 'N Eggs, Smokin' Loco Moco Skillet, Soft Shell Crab & Succotash Eggs Benedict, Hog Wild Sandwich, Jumbo Lump Crab & Corn Grilled Cheese…and so much more!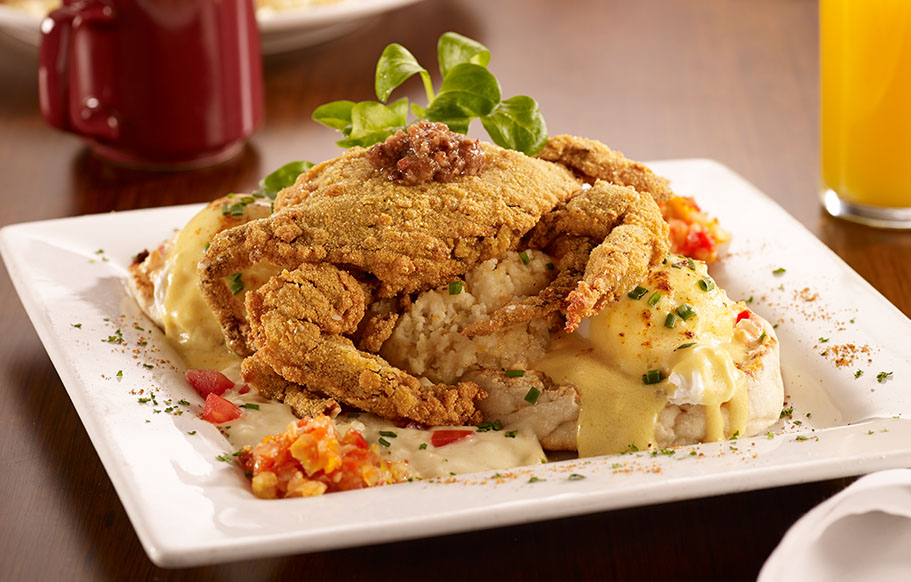 Miss Shirley's Cafe - Soft Shell Crab Benedict
Can't make it out to a meal together this month? Stop by any Miss Shirley's Cafe location to pick up a Gift Card & some Shirley's Swag, or order online at Merchandise.MissShirleys.com. Dad will love a Retro Trucker Hat, Made-In-The-USA T-Shirt, Coffee Mug or Key Chain!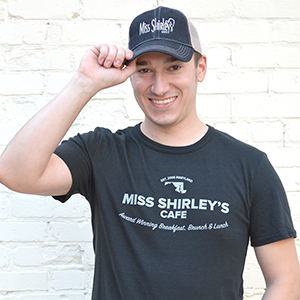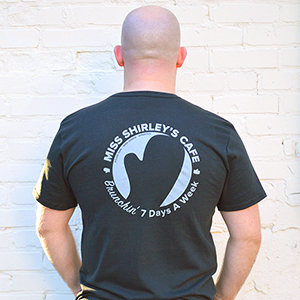 Take Me Out to the Ball Game
If Dad is a big sports fan, there's no better way to say "Thank You!" than by spending the day together at the ballpark. Reserve a few seats at Camden Yards and pack in the stadium snacks & crabby fries, as you watch our home team face off against the Miami Marlins this Father's Day! Be sure to get their early – the first 20,000 fans 18 & over get a Free Father's Day Neck Tie giveaway this year.
Oriole Park at Camden Yards
Fire Up The Grill
If the weather is right, head outdoors for a fun family meal. Surprise Dad with a barbecue fit for a king – Roseda Beef Burgers, Hot Dogs, Pulled BBQ Pork, Barbecue Grilled Chicken, and don't forget to crack open some Maryland Steamed Crabs!
Looking for some fresh Summer side dishes for your family cookout? Check out the recipes for some of Miss Shirley's favorite seasonal sidekicks below: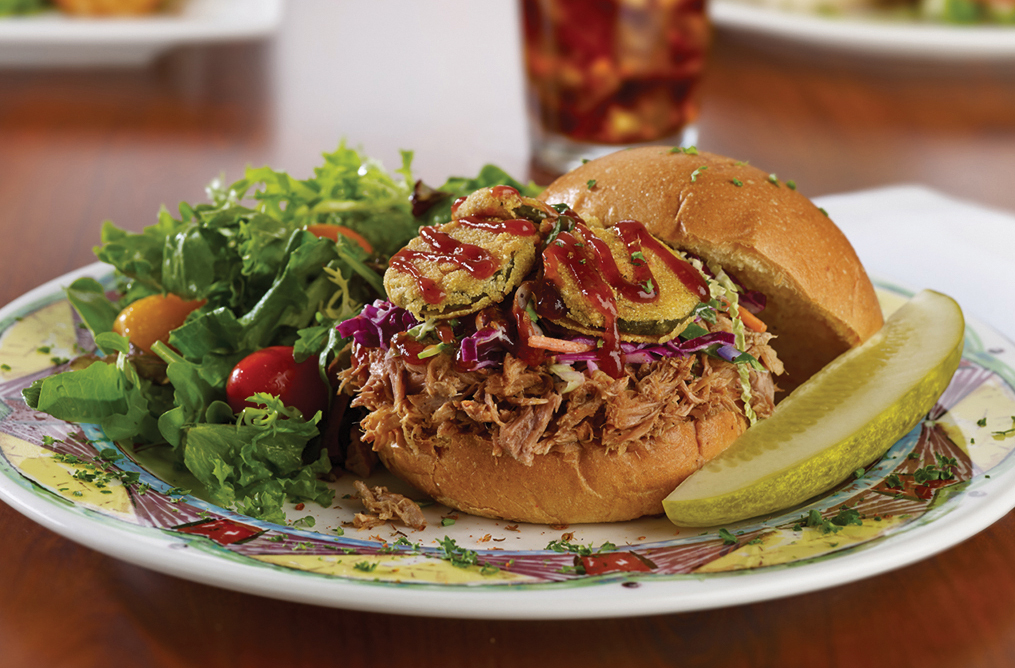 Miss Shirley's Cafe - Hog Wild on a That's How We Roll
Head to the Great Outdoors
Leave the distractions at home and give Dad a breath of fresh air this Father's Day! Hit the trails by bike or foot and enjoy Maryland's beautiful natural wonders like the mellow falls at Gunpowder State Park or the amazing view from the King and Queen Seat at Rocks State Park! Is your dad a known angler? Rent a boat or hit the docks for some fishing with the family! You and your Pops will enjoy the chance to spend some quality time together while casting a fly into one of Maryland's many rivers, lakes & creeks, or the Chesapeake Bay. Speaking of water, kayaking, canoeing, waterskiing & tubing are also great outdoor family activities to consider!
King and Queen Seat at Rocks State Park
Make It A Day Trip
Sometimes you need to go the distance to make the day memorable for Dad. Plan a mini road trip to a nearby small town like Havre de Grace, Downtown Baltimore, Annapolis, St. Michaels or even Lancaster, PA! Your family will love exploring antique shops, local museums and more. And if you can, it's never a bad idea to hit the beach! Enjoy sand & sun at one of the Maryland's many beautiful beaches like Ocean City & North Beach, or check out the wild ponies & rich wildlife at Assateague Island National Seashore.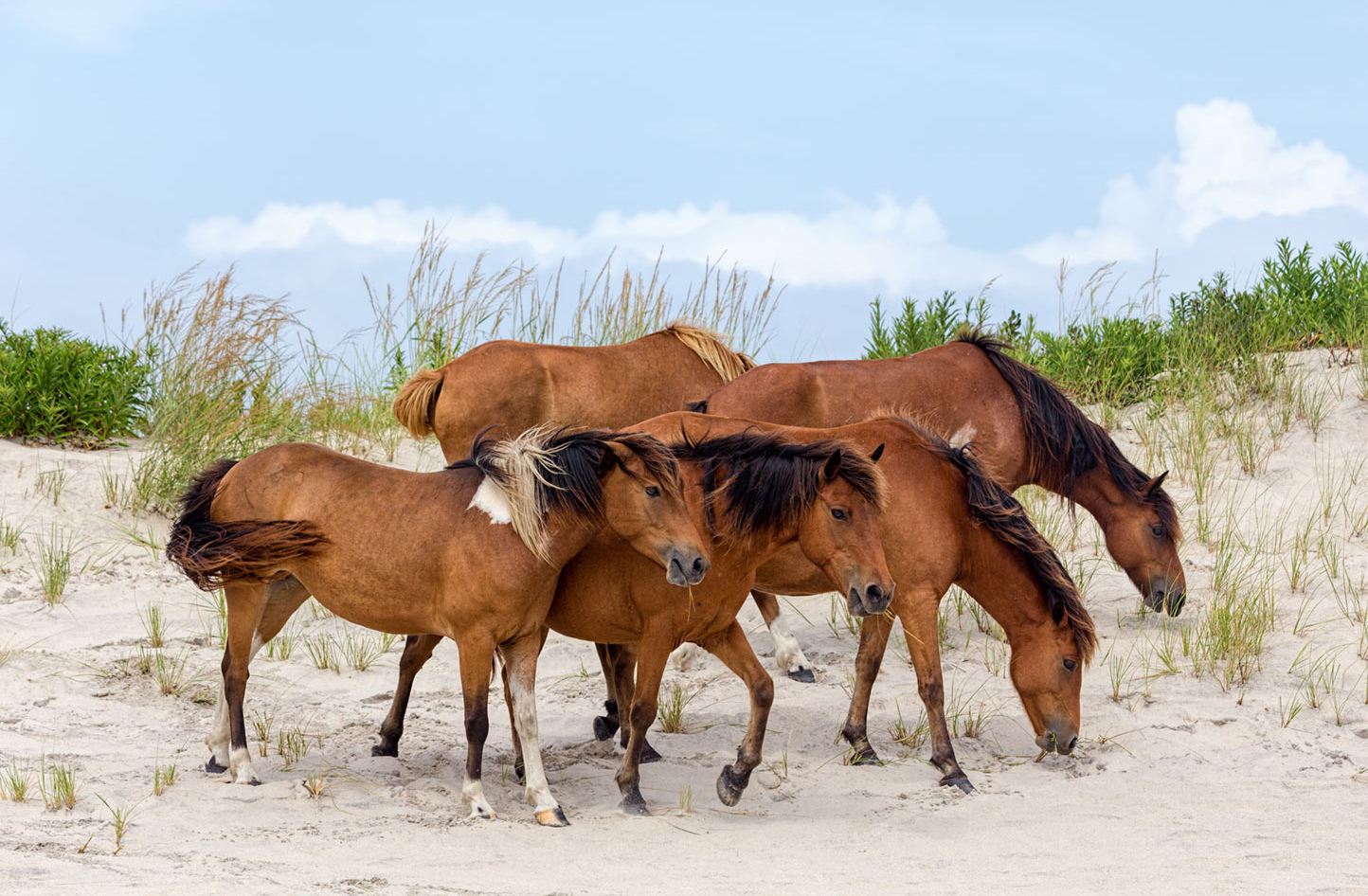 Wild Ponies at Assateague Island National Seashore
However you choose to spend this June holiday, don't forget the reason behind the celebration – to say "Thanks!" to the special father figure in your life.
The entire Miss Shirley's Cafe Team wishes all of our family, friends, guests & supporters a very Happy Father's Day!