Blog
National Donut Day is coming up this Friday, June 7th, and we'll definitely be indulging in Shirley's Strawberry Lemonade Baked Mini Donuts!
At Miss Shirley's, we love participating in holidays like National Donut Day, as a fun & silly way to celebrate our favorite foods; but have you ever wondered if there is something more to these annual foodie festivities?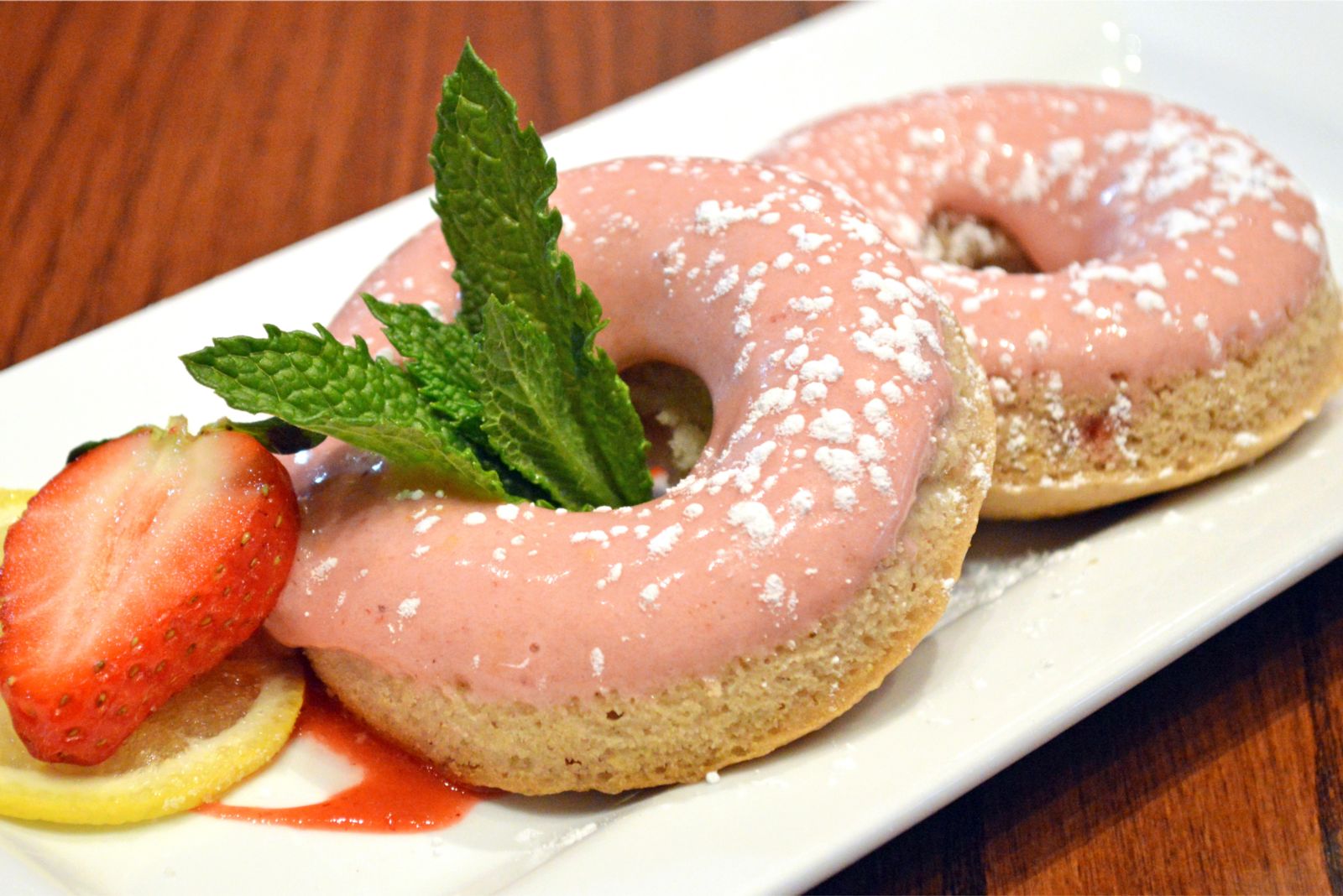 Miss Shirley's Cafe - Strawberry Lemonade Baked Mini Donuts
After doing some digging, we were wowed by the history of this particular holiday, with origins dating all the way back to 1917!
During World War I, women volunteering for the Salvation Army made donuts for soldiers serving overseas, as a way to boost fading morale. About 250 Salvation Army volunteers traveled to France to set up service "huts" in abandoned buildings near the front lines. And, as the scent of fresh baked goods entered the air, word quickly spread among homesick soldiers, who were eager to have a taste of home.
In addition to serving sweet treats, these "dough lassies" or "donut girls," as they became known, also provided writing supplies and stamps, for soldiers to write home to their families.
The morale boost was so appreciated & remembered, that other organizations joined in the effort years later, as the donut girls again served soldiers during World War II, and the Vietnam War.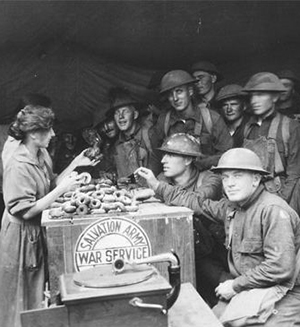 Salvation Army - Donut Girls Serve Front Line Sodliers
The first official "Donut Day" was celebrated by the Chicago branch of the Salvation Army back in June of 1938, in an effort to provide food and raise funds for people in need during the Great Depression.
Since then, National Donut Day has been celebrated annually on the first Friday in June, to recognize and honor these historic women, while enjoying the comfort of delicious dough.
So, for all of you donut lovers out there, when indulging this Friday, we hope you are pleased to know that this sweet morning treat once served a nobler purpose!
Article by Jessica Tyree