Blog
Annapolis is most well-known as Maryland's state capital, and the hub of our state's legislature; but did you know that "Naptown"is also home to an abundance of family friendly museums, attractions, restaurants, historic treasures, boutique shopping & more?

Miss Shirley's Cafe is happy to have a location in this charming Chesapeake Bay town, which is why we've come up with a list of our top kid-friendly destinations & activities in Annapolis, so your family can easily plan a fun & fulfilling day trip this Summer!
Family Friendly Dining
Before you start your Summer excursion, fuel up with a delicious Breakfast, Brunch or Lunch at Miss Shirley's! As a local, family-owned restaurant, which wasnamed one of America's Favorite Family Friendly Restaurants by Food Network, Miss Shirley's Cafe values the opportunity to offer a fun-filled dining experience for families!
With an array of award-winning signature dishes & seasonal selections, there's bound to be something the whole family will love. Shirley's Kids options come in a fun bento box with a breakfast or lunch entrée & choice of healthy sides like steamed broccoli, apple sauce, yogurt or fresh fruit!
While waiting for your table, little 'Misses' or 'Misters' can enjoy reading one of our many breakfast-themed children's books, creating a masterpiece on our Etch-A-Sketch toys or coloring on our Games & Puzzles Kids Mat! We have also recently added an Interactive Games Mat for older kids, with Table Topics, Trivia, Foodie Facts, as well as thinking games like "In Shirley's Kitchen," "Crazy Categories," "Story Corner" & "Guess Who?".
In addition to Miss Shirley's Annapolis location, conveniently located on West Street, in Park Place, Miss Shirley's Cafe also has two more locations in Maryland – in Baltimore's Roland Park neighborhood & downtown Inner Harbor. MissShirleys.com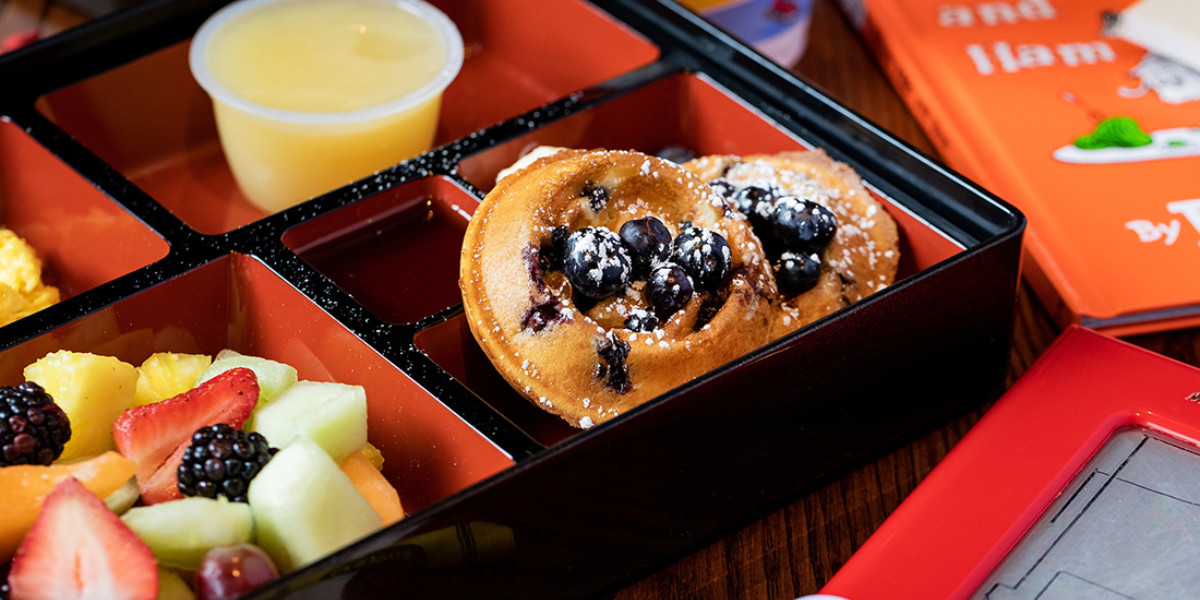 Miss Shirley's Kids Box - Justin Tsucalas Photography
"A Museum Without Walls"
Evidence of the rich history in Annapolis isn't hard to find. From charming cobblestone streets lined with 18th-century homes and historic buildings to centuries-old taverns and pubs, you'll see it all around you!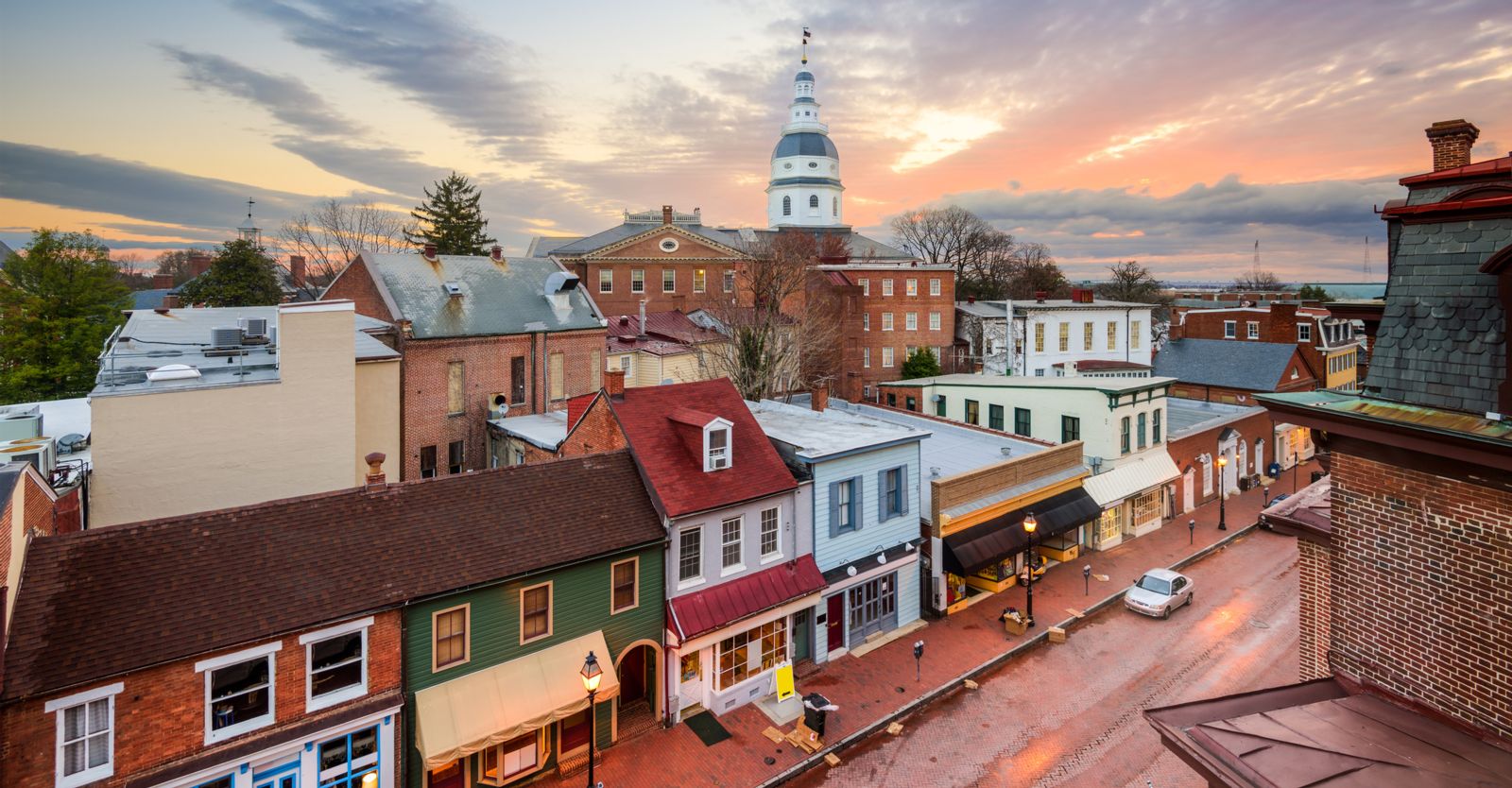 Annapolis Historic District - Discover Annapolis
Blast To The Past
Museums and tours are a great way to experience history, but if you're looking for a real blast to the past, immerse yourself in the extensive recreated 16thcentury English village at the Maryland Renaissance Festival, located on Crownsville Road in Annapolis. And, don't forget to dress the part – one of the best ways to get involved in the festivities is to come in your favorite 16th century costume! Meet jesters, jousters, fair maidens & knights, as well as experience live music, shows and activities, as you wonder through the second largest Renaissance Festival in the country! RennFest.com
Or, if you prefer, travel back to the colonial period at Historic London Town & Gardens! About eight miles from downtown Annapolis lies this twenty-three acre park that combines history, archaeology and horticulture. Check out their Summer Family Days on weekends for fun colonial-themed workshops for kids ages 6-14, including water gun reenactments of militia battles, hearth fire cooking, basket weaving. For some real family bonding, try your hand at Escape London Town, an interactive escape room experience that will give you the opportunity to match wits against Elizabeth Ferguson, to see if you can escape her tavern. HistoricLondonTown.org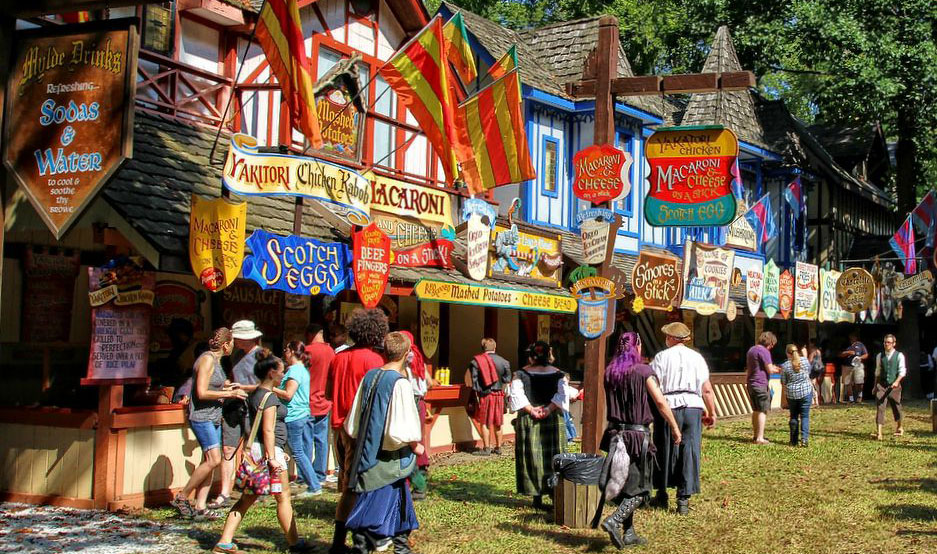 Maryland Renaissance Festival Food - Forsaken Fotos
Find Your Sea Legs
Surrounded by the nation's largest estuary, the Chesapeake Bay, Annapolis is the self-proclaimed Sailing Capital of the U.S. and offers a variety of ways to get out on the water!
Head to City Dock to book a Watermark Journey historic tour, sunset cruise or fishing charter, or hop on the Water Taxi for easy and fun transportation from Annapolis to Eastport, Spa and Back Creeks, as well as breathtaking views of the city and harbor. WatermarkJourney.com
But, if you're up for real adventure on the water, set sail with Pirate Adventures of the Chesapeake for an interactive cruise the whole family will enjoy! Learn to talk, dance and play like a pirate, while you blast enemies with water cannons & discover vast treasures aboard their pirate ship, sailing six times daily throughout the summer! ChesapeakePirates.com
Looking for good old-fashioned fun in the sun? Not only is Quiet Waters Parkthe perfect place to take a family stroll through paved trails and gorgeous gardens; it is also a prime spot for recreational water sports in Annapolis! Head to the Paddle or Pedalstand to rent a kayak, row boat, pedal boat or stand up paddleboards for the whole family to enjoy! PaddleorPedal.com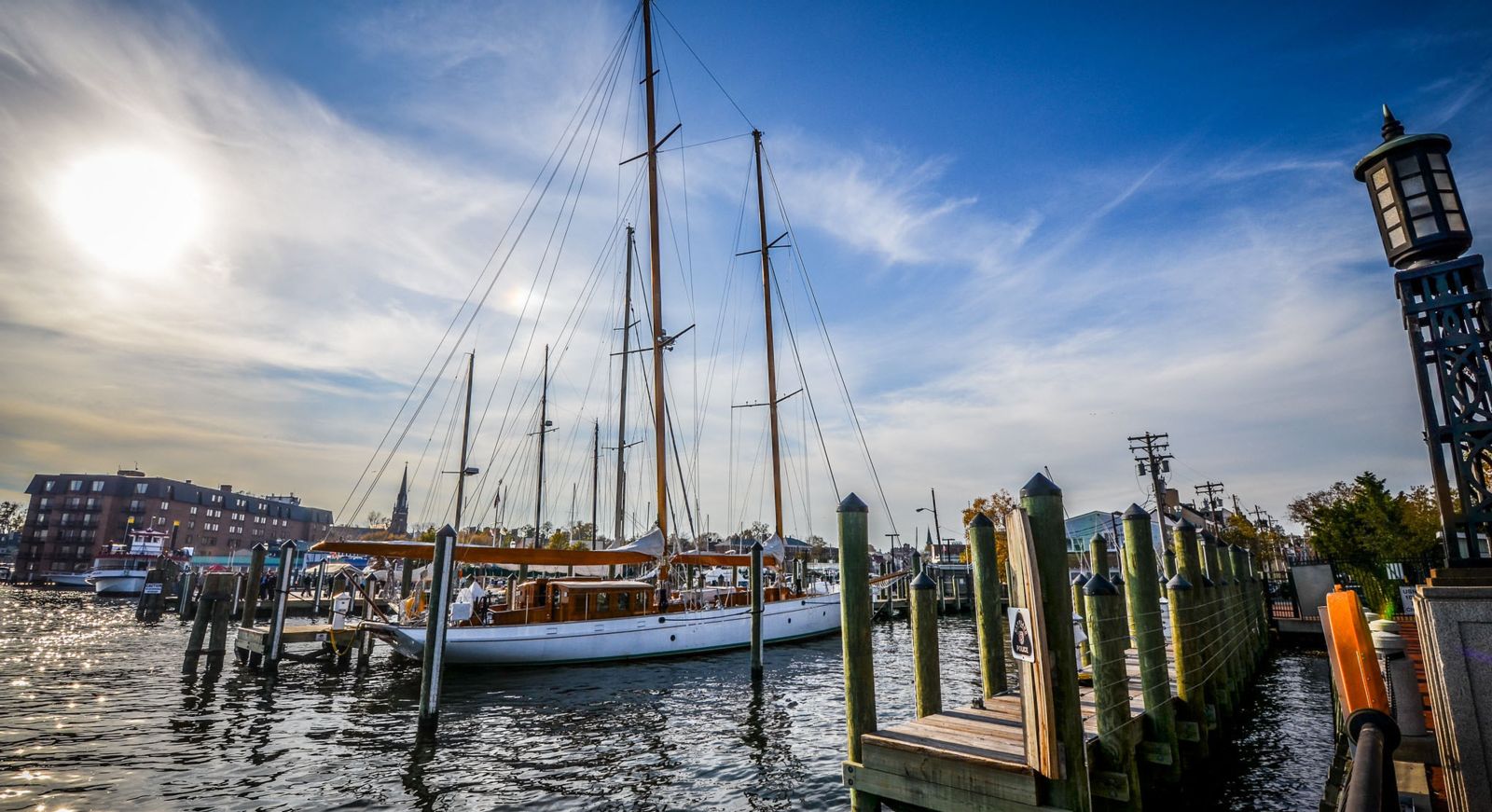 Annapolis Boats at Dock - m01229
Shop 'Til You Drop
If shopping is your sport, head to Main Street, where you'll find an array of shops including children's stores, sailing outfitters, jewelry & gift shops. Known as the oldest retail road in Maryland, Maryland Avenue is another great option for shopping, as it is lined with one-of-a-kind boutiques, bookstores, antique shops & more.
And, your summer shopping wouldn't be complete without a stroll down West Street through the Arts District, which boasts over 25 local galleries & art shops, including sculptures, paintings, ceramics & glasswork.
Looking for a tasty treat to end your day trip? Stop by the local Pennsylvania Dutch Farmers Market, locally known as the "Amish Market," to shop for homemade pastries, breads, candies, snacks, cheeses and more! PADutchFarmMarket.com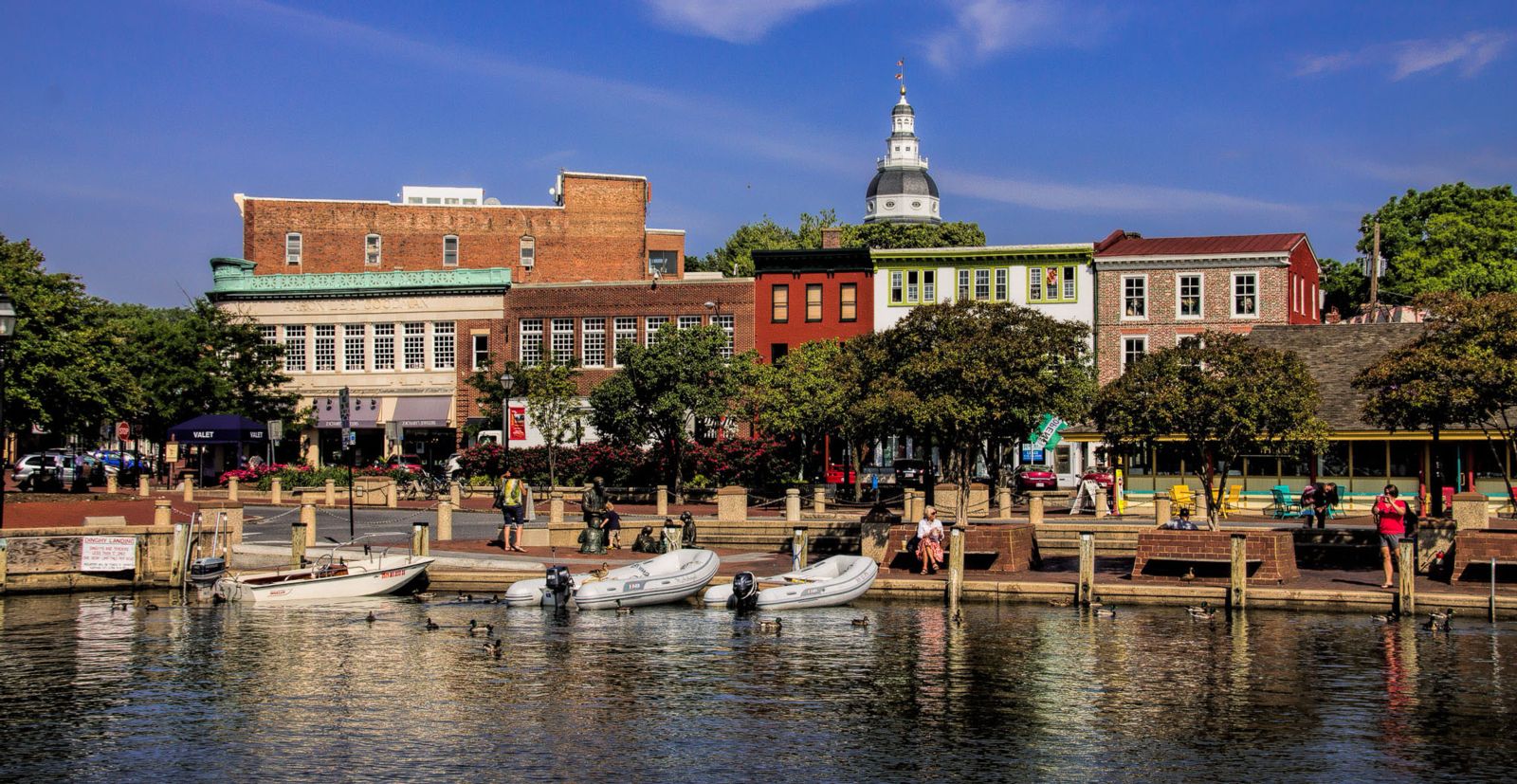 Annapolis City Dock - Mike Boswell
Whether you're looking to experience historic treasures, outdoor adventures or get out on the water, there's something for the whole family to enjoy during a visit to Annapolis. Check out the calendar at VisitAnnapolis.org to get the skinny on even more upcoming events, festivals & experiences; and we hope to see you in Naptown this Summer!
Article by Jessica Tyree