Blog
Looking for a quick easy side dish to pair with your Lunch or Dinner at home?
Get the Recipe for our simple and delicious Three Bean Salad, which incorporates pantry staples, fresh produce & a light fresh dressing - perfect for Spring!
Check out the Recipe below and be sure to follow us on Pinterest to stay updated on more of our Signature Southern Recipes!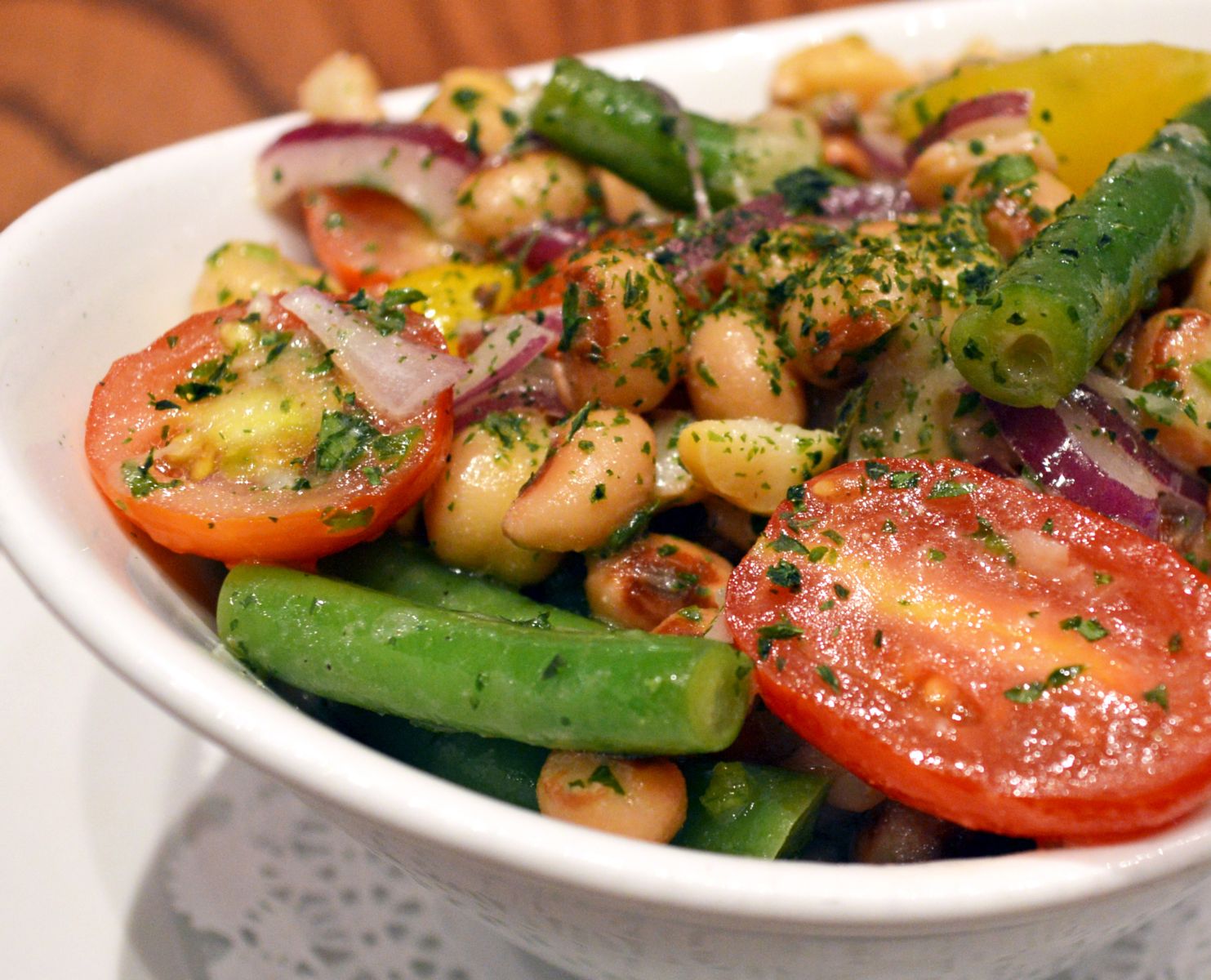 THREE BEAN SALAD (Yields: 6-8 servings)
INGREDIENTS:
½ pound Green Beans, snipped (about 1 cup)

½ cup Garbanzo Beans, rinsed and drained

½ cup Black Eyed Peas, rinsed and drained

½ each Red Onion, julienne

½ cup Red Grape Tomatoes, cut in half

½ cup Yellow Grape Tomatoes, cut in half

¼ cup Olive Oil

3 tablespoons Red Wine Vinegar

2 teaspoons Dijon Mustard

1 teaspoon Garlic, chopped

1 teaspoon Kosher Salt

½ teaspoon Ground Black Pepper
1. In a large pot of boiling water, blanche Green Beans for 1-2 minutes and cool immediately in ice water.
2. Drain Green Beans well & cut into 1 inch pieces. Place in a large bowl.
4. Add both Garbanzo Beans & Black Eyed Peas (drained well) into the bowl with Green Beans.
5. Julienne the Red Onion and add to bowl.
6. Add cut Grape Tomatoes to bowl as well.
7. In a small bowl, whisk together Oil, Vinegar, Mustard, Garlic, Salt & Pepper.
8. Pour dressing over Bean mix and toss together to coat well.
9. Taste and adjust seasoning as needed.
10. Serve immediately or refrigerate for up to 2-3 days.