Blog
Miss Shirley's Cafe is celebrating 15 Years of Award Winning Breakfast, Brunch & Lunch this year, which is why we recently hosted a social media contest, giving away FREE Chicken 'N Waffle Meals to Fans on Facebook, Twitter & Instagram, who shared their favorite memory dining at Miss Shirley's Cafe.

We were so overwhelmed by all of the wonderfully heartwarming memories that our fans posted, that we thought we should share them with all of our guests!
Check out some of the wonderful stories we received below:
My husband had spent months in Intensive Care and a group of wonderful friends met me for breakfast before I headed to the hospital. The company and amazing food lifted my spirits, at a time that I really needed. The best! - Barb J.
My best memory was when my husband promised me a trip to Miss Shirley's once a month, for great food and to make more good memories, as a Valentine's Day gift. And, he kept his promise. - Jane D.
When me and my husband were dating, our 1st flight together was to Baltimore and we stopped by Miss Shirley's. We come here at least once a year from NY and have been to all 3 locations. We're here right now on our first trip together as a married couple! - @_jeemz
Our son's future mother-in-law was visiting from New Jersey and we needed a great place to meet her for brunch. We chose Miss Shirley's for the terrific food and...because her name is Shirley! She loved it! - Gayle P.
Every Friday morning, rain, sun, or snow, for the four years that my daughter was in high school, we'd start off at Miss Shirley's. It became a comfort and a ritual all at the same time. Those mornings are memories that are extremely special to both of us. Miss Shirley's is part of our family. - Susan T.
First time being able to go out for breakfast to eat gluten free pancakes. Nice to feel safe eating out and knowing they'll take good care of you. - Diana G.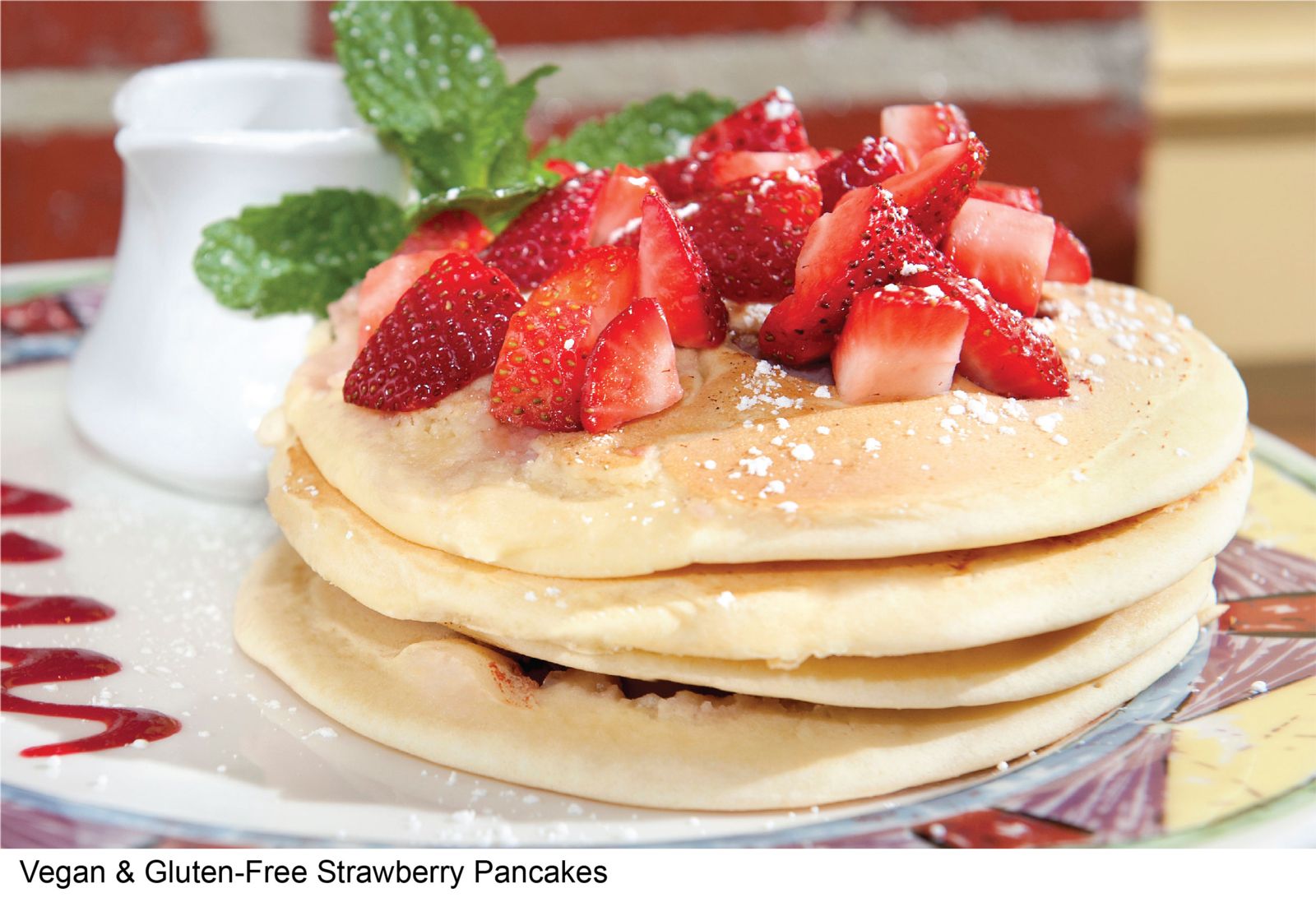 My best memory was the first time I went there with my kids. We were ordering breakfast and I was ordering sausage for my son with allergies and I was stopped and told that the pancakes were safe for him. He was so excited that he literally cried. He's never been able to go to breakfast and order pancakes. - Laura L.
It is always a pleasure to bring out-of-state visitors to Miss Shirley's. Two years ago we brought a couple from my wife's hometown in Illinois for brunch and I will never forget their reaction when the enourmous Stuffed French Toast special each of them ordered came to the table. They eventually finished them, but it took two days to do it. - Patrick B.
I come to Miss Shirley's for my birthday brunch every year. A few years ago they brought me a little cup of whipped cream with a candle in it out with my pancakes, and my little brother got so excited about the crazy amount of whipped cream on our table, he accidentally blew out my candle. It was so funny to see his enthusiasm I couldn't even be upset about it - plus breakfast was delicious, it's impossible to be upset there! - Caroline L.
They take extra special care for my daughter and the gluten free food she orders. Manager always stops at the table to talk about her order and gluten free options. - Joyce P.
Everytime we go to Miss Shirley's is amazing! New parent breakfast at the Annapolis Miss Shirley's with my daughter's new school; lunch with my stepson in Baltimore; birthday brunch; Coconut Stuffed French Toast just for fun in Annapolis. My daughter loves the kid's bento box. I could go on and on. So many other delicious meals there. Too many to count. - Paula Z.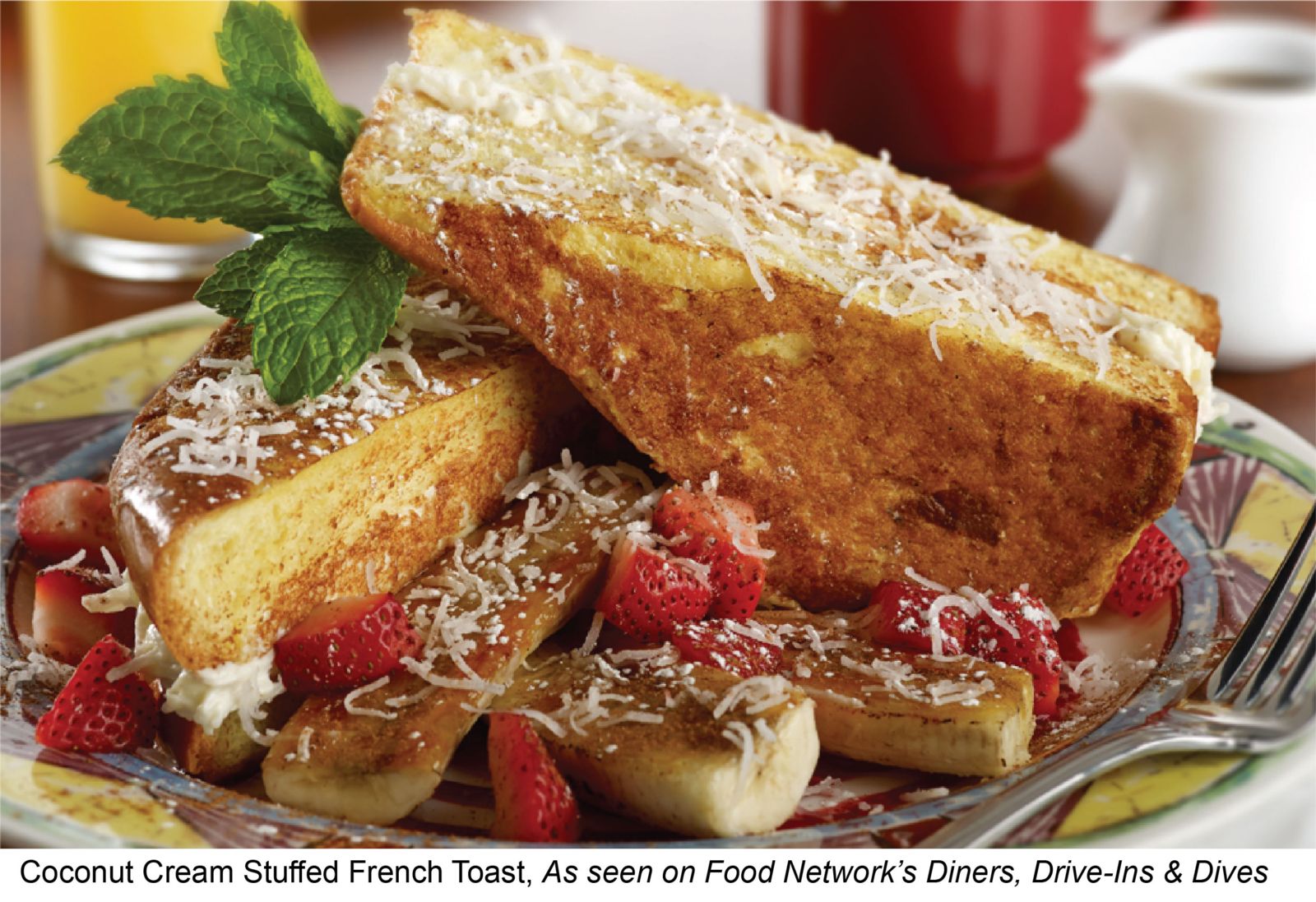 My first time at Miss Shirley's I went with family and was walking past a table of two guys who had 3 amazing plates in front of them and the one in the middle caught my eye and I...without thinking...stopped and said, "What is that?!?" and they said it was the Coconut Cream Stuffed French Toast! I said "It looks amazing!" and they said it was and asked if I'd like a bite! I declined...but knew at that minute what I was going to order! It was delicious! - Ellen D.
My son takes me to Miss Shirley's in Annapolis every year for my birthday. Most amazing food and wait staff. Special time with my adult son. - Lisa C
In March for my 2 son's birthdays. One of them is actually my son's best friend and he has been in my life since middle school. So he is my son from another mother. It was his 1st time to Miss Shirley's and his face lit up like a kid on Christmas morning when he read the menu. Needless to say, he didn't know what to order. He decided on the Cuban Huevos sandwich and enjoyed it tremendously. It made my heart so happy at his reaction. Great time was had by all! - Gillian H.
My favorite memory is when our entire family took our grandma there for her 85th birthday. She had such a wonderful time that from that day on she insisted that we all go to Miss Shirley's with her once a month, her treat! - @young_yeetling
A potential client suggested Miss Shirley's for a leisurely business lunch. It was perfect. The waitstaff picked up what we were doing and were attentive without being intrusive. I had the chicken and waffles and he had a ginormous burger. I was so impressed by how everything looked, in addition to earning the editing work, I quickly became a fan of the restaurant. I've never forgotten my first time at Miss Shirley's, and I still am in touch with the client! - Kevin K.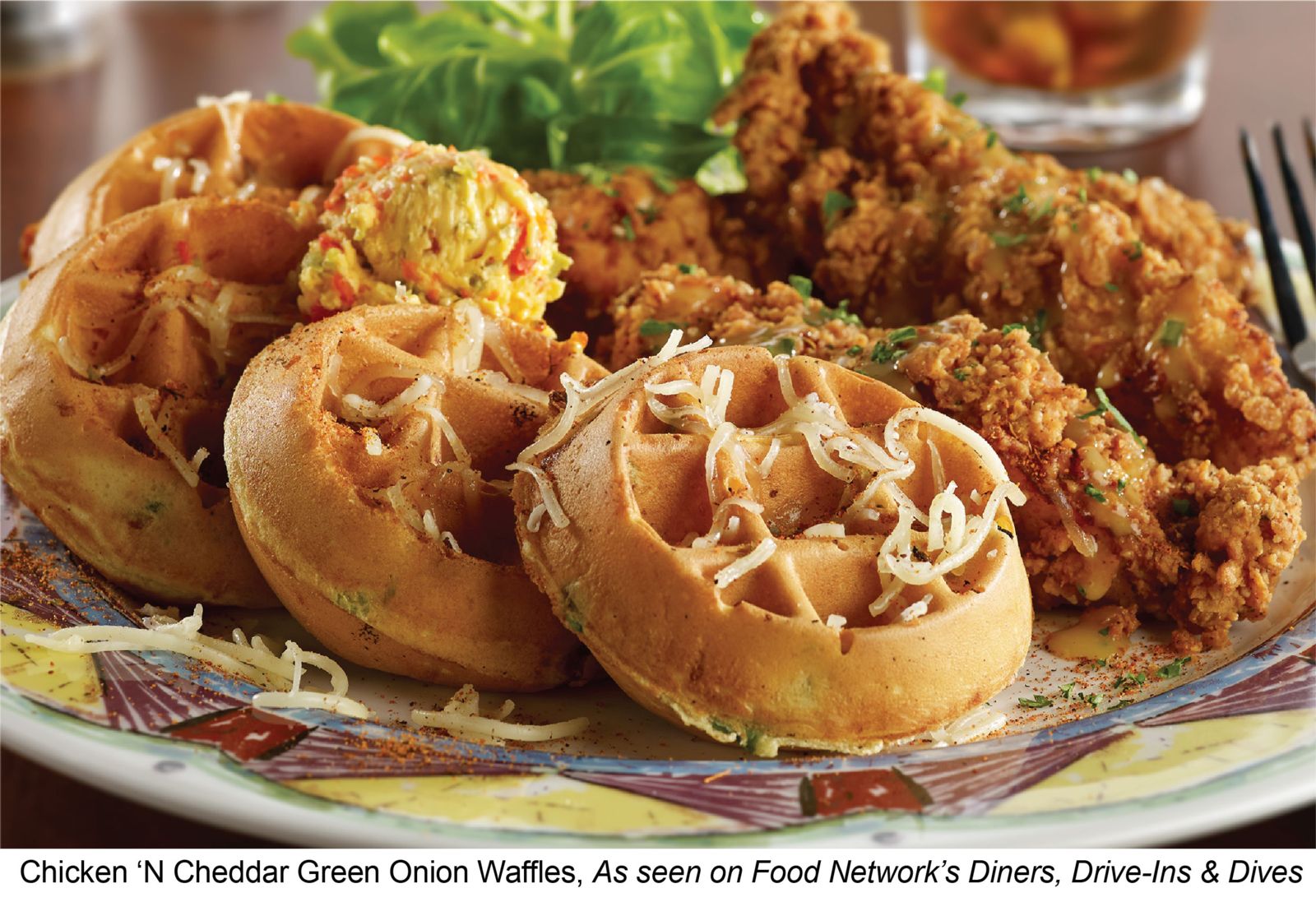 My favorite memory is getting together with a group of people I went to high school with & hadn't seen in 50 years. We had a delicious brunch outside on a beautiful day & I felt like I was 16 again. I had a crush on one of the guys way back when & I still had butterflies sitting next to him! Wish I could post a pic! - Jody R.
My family's Opening Day tradition is always to go to the Inner Harbor location before we head to the Yard for the game. Incredibly sad we couldn't do it this year, but hopefully the tradition will continue in 2021! - Lisa K.
Our first visit was amazing, but I think my favorite was bringing a party of 16 friends and family to celebrate my daughter's graduation from Towson University! - Sue M.
One of my BFF's had a 60th Birthday Party at The Cross Keys. The next morning, about 15 of us came to Miss Shirley's for Breakfast. It was like a continuation of the night before. We were laughing, reminiscing, and still celebrating my BFF! When it was time to settle the bill, we were advised that someone had already paid the bill for our entire group! What a blessing that was! We almost didn't want to leave! - Gina R.
My best friend and her daughter drive up from Virginia and we meet in Annapolis to have breakfast at Miss Shirley's quite often! It's our favorite! - Kaymi P.
When Miss Shirley's Annapolis expanded the outdoor seating, my husband took me out for the signature dish, "Get Your Grits On." Finally a meal I didn't have to cook, after 6 months of COVID-19 restrictions. I can't remember a meal I enjoyed more. - Kathy M.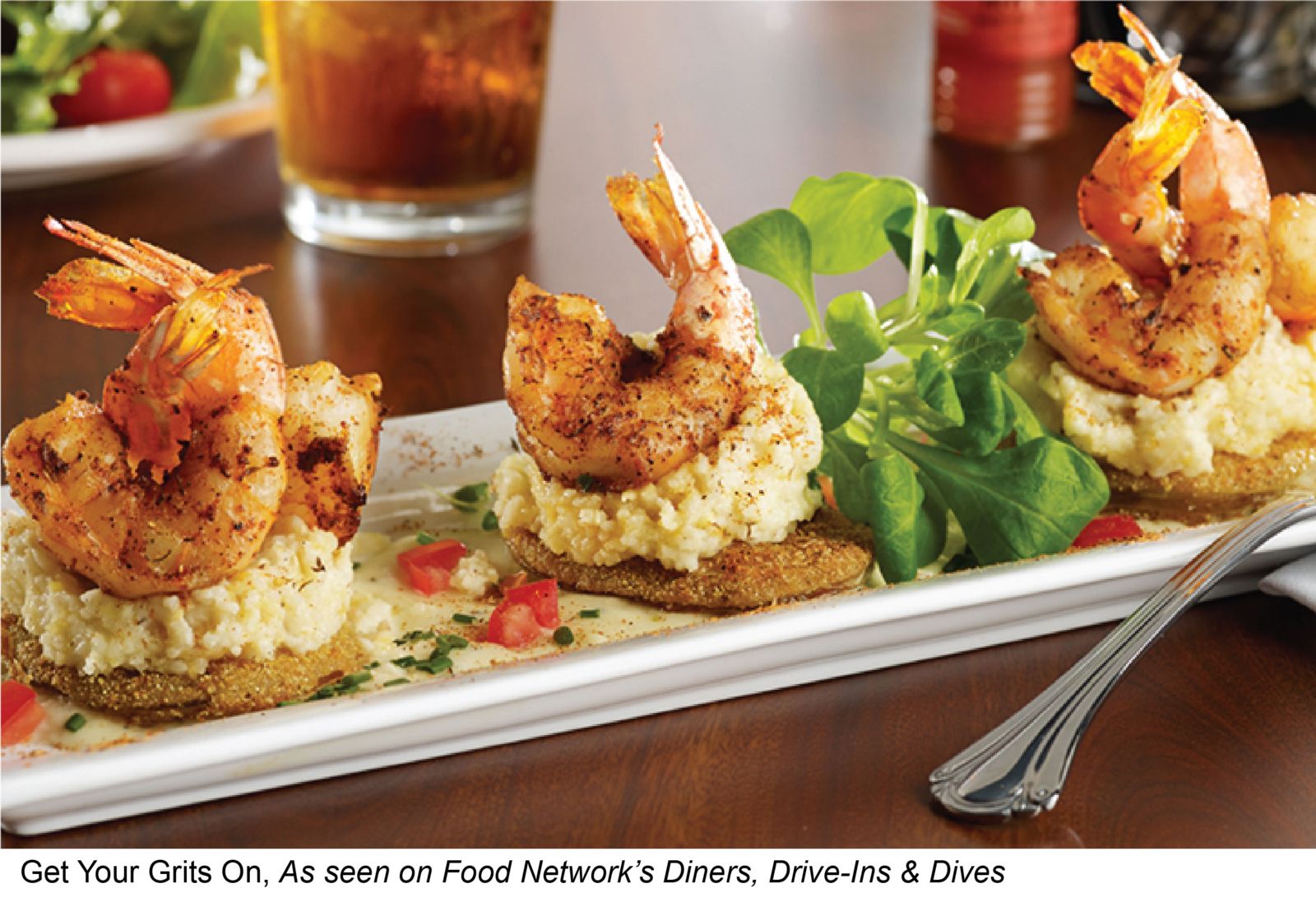 My family in town visiting me from New York, meeting my boyfriend for the first time. Now we are married and it is our favorite spot! - Kimberly F.
My 1st time at Miss Shirley's was to celebrate my baby's graduation from college...1 semester early!! It was the best brunch I'd ever had! My daughter, her fiance, his mom and dad and myself spent the time getting closer as soon-to-be family. We all ordered different meals with several appetizers and shared everything. The food was SO DELICIOUS, and portions were big. We all enjoyed every dish! We love going back when possible. We all have fond memories of that important day. We all have our favorite thing we ate that day. And now, our daughter, her husband and 2 year old daughter eat there even though they are now Vegan! You STILL serve all our family because your menu is so diversified. Can't wait to go back. - Ann D.
My niece's father in law had been struggling with cancer for a long time. He never had been to Miss Shirley's and only came because we went to his grandson's Boys Latin graduation. He was dwindling away, losing weight rapidly from not eating. That day though, he ate everything in sight...Crab Deviled Eggs, Cream Stuffed French Toast, Pancakes and even dessert! His best day in a long while. Sadly, he passed shortly after that. At his funeral, I told that story and the family and friends were both crying and laughing! My Miss Shirley's favorite memory! - George K.
My favorite Miss Shirley's memory is our courthouse wedding brunch with my family, 5 days before leaving Maryland to start our new life in Louisiana. I can still taste the crab dip 3 years later. Congratulations on the anniversary! - @MissKatieLyn313
I am a regular at Miss Shirley's and I can never decide what to order because the food is so good. However, my favorite memory was six years ago during the holidays when I gave my money-strapped high school teacher a $50 gift card to Miss Shirley's, and his face lit up like he had just won the lottery. He actually stopped the class to call his wife and tell her that he was taking her out on a date. - @ari3113d
My favorite memory was visiting Miss Shirley's for the first time. I live in Pittsburgh and am Gluten Free. I heard great things about how allergen friendly the restaurant is. On a trip to visit family in Baltimore, we stopped. OMG the menu is huge, so many choices! I got the Cinnamon Danish Pancakes. Literally on the first bite, tears sprung to my eyes. It was a taste I hadn't had in many years. Delicious! - @pink_tink607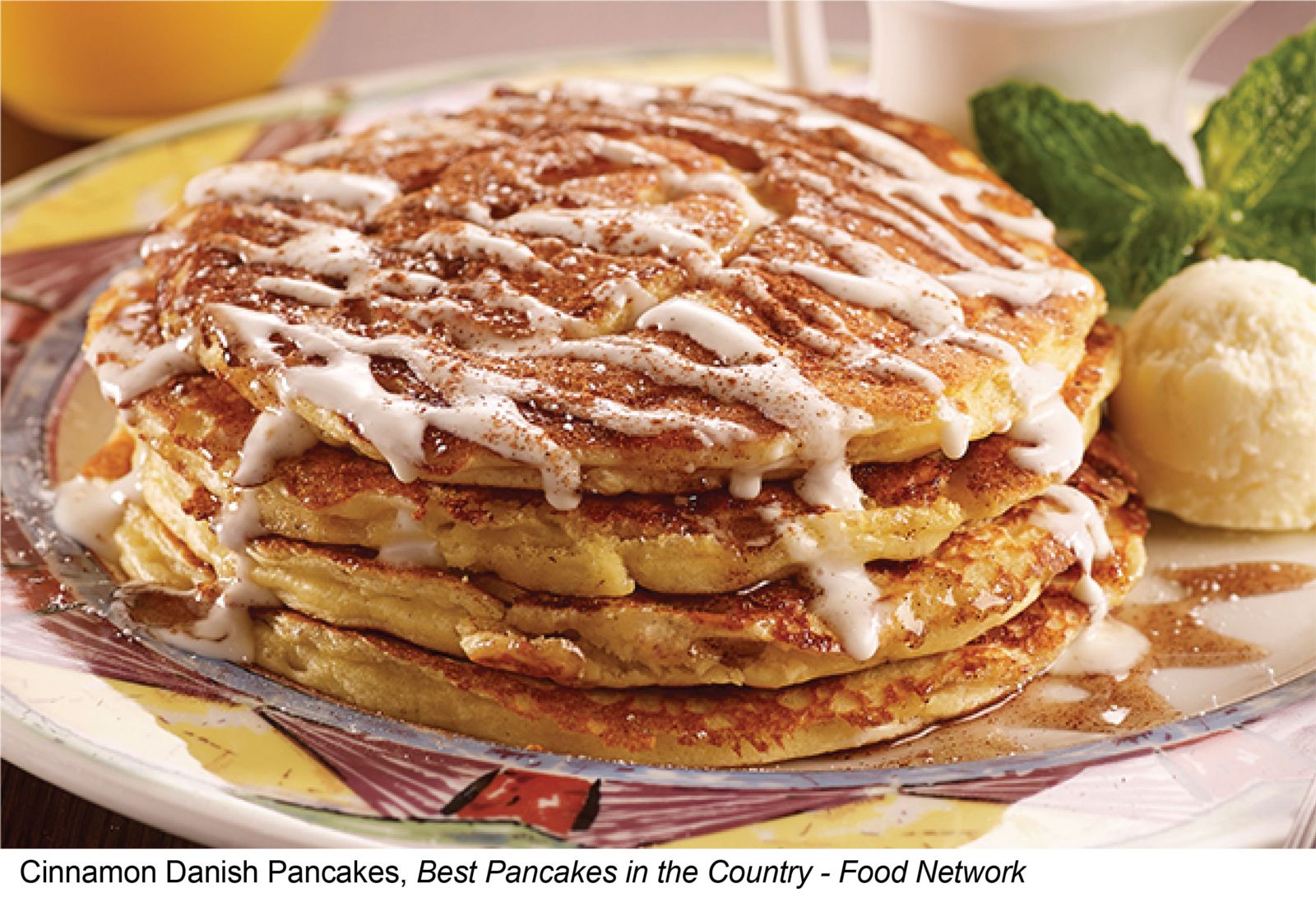 Taking my mom there the day after Mother's Day because she didn't think it sounded fancy enough. She declared that Miss Shirley's was the best Mother's Day meal she had ever had! Now my parents' first question when they visit us is, "When are we going to Miss Shirley's?" - @jen_m_24
My husband and I celebrated getting engaged here and a lot of planning happened at those tables! So thankful I have those memories, can't wait to go back! - @sarah.a.palmer
Celebrating graduation with my family..the only time they've EVER been to Baltimore and they still talk about Miss Shirley's! - @monica_thejohnson
Traveling from Pennsylvania for a Ravens game with my dad. We had lunch at Miss Shirley's beforehand and it was great. First time visiting with a GF diet and you made sure everything was fine. Dad and I didn't want to leave. - @thehappinessboxproject
My favorite dining experience was Valentine's Day 2017! My daughter and son-in-law took me to brunch at the Cold Spring location. My son starts playing on his phone. My daughter gives me a card saying I paid no mind to, until I opened it and there she was, my 1st and only grandbaby's sonogram picture! I stopped everything in that busy establishment to tell the world I was going to be a GRANDMA! Everyone cheered. Turns out my son-in-law filmed the whole thing. - @vonsbest
Thank you to all of our guests who shared their stories with us! We are so incredibly thankful to be a even a small part of your cherished memories.