Blog
At Miss Shirley's Cafe, we are sincerely thankful for the support from our loving guests, during this difficult time for our local family owned restaurants.

In the past year, we have received countless positive reviews and encouraging feedback from guests, about how our restaurants have continued to provide excellent service & delicious food, as well as clean, well-maintained & safe premises throughout the COVID-19 pandemic.

Check out some of the wonderful things our guests had to say about their dining experiences below:
We ate here during COVID and the food was its typical: fantastic. The service and attention to safety was even better! Our server, Brian was awesome. Visit Miss Shirley's...even during COVID! - Angie H.
We have been coming to Miss Shirley's ever since our days at JHU, and this visit was no different. Our waitress Kayla A kept our drinks filled and there was a minimal wait for food. They also do a great job at following social distancing guidelines, mandating masks, and ensuring everyone is safe. Get the Chicken and Waffles, they are awesome! - Christian W.
My server, Gerald was awesome. He was knowledgeable of the menu and made great suggestions. He was great! The food was amazing! The restaurant is doing an amazing job with social distancing and sanitizing. - Erica C.
We celebrated my husband's birthday, instead of with a traditional dinner out, with brunch out this year! We thought we'd sit outside when we arrived and were a little surprised to be ushered inside, but we had what amounted to a private room to ourselves. Brian & the rest of the staff were welcoming, masked, and thoughtful about protocols (menus were read on our own phones). And the food...well, it was delicious! The Chicken & Waffles, a family favorite, was fantastic, and I could live on the wonderful, creamy grits! My husband & I, and our 3 teens, thoroughly enjoyed ourselves, and we all needed post-brunch naps! Sorry we waited so long to visit Miss Shirley's, but we will definitely be back! - Kathy K.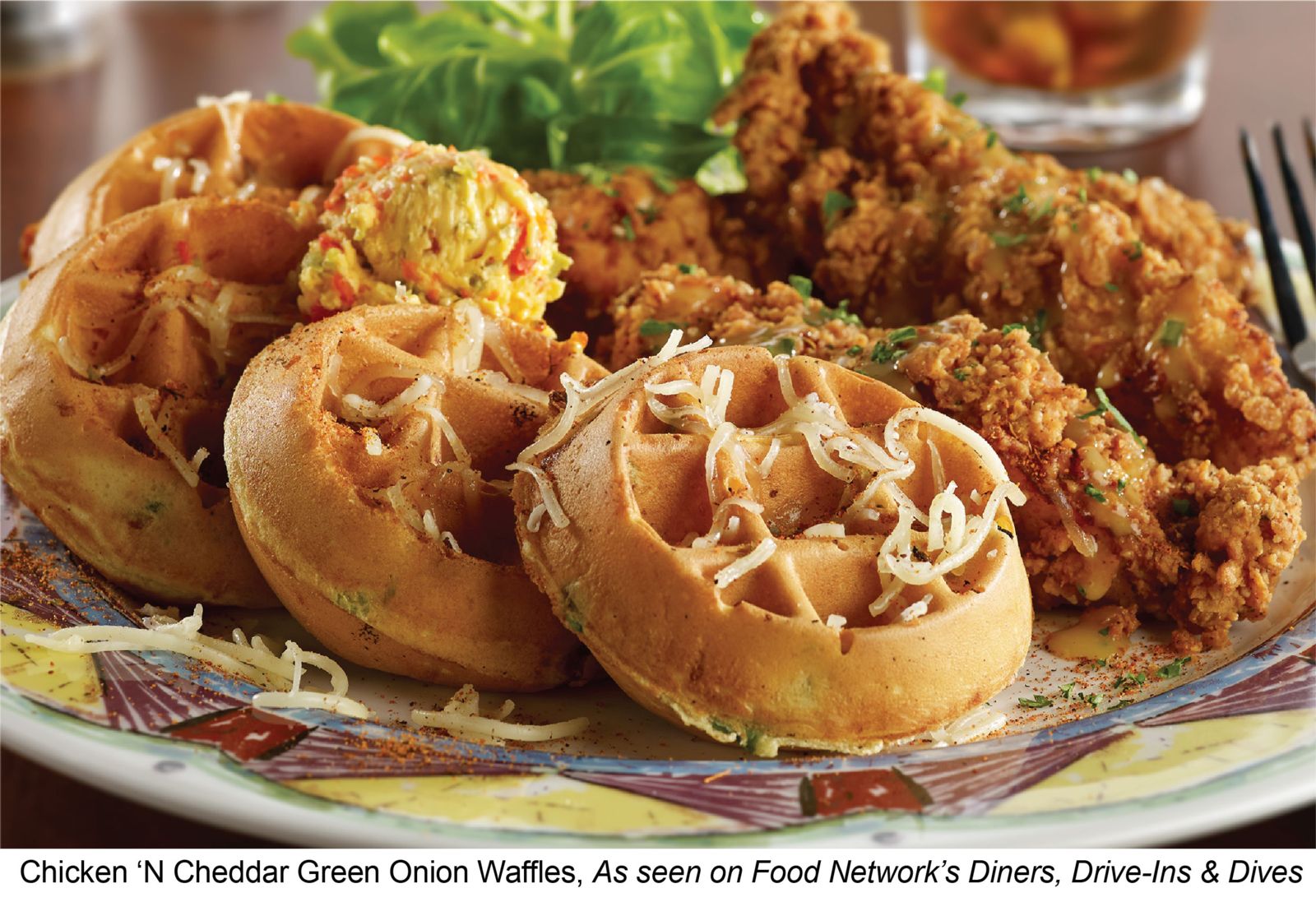 Food was amazing!! Appreciated what they had enforced to keep their customers feeling safe during the pandemic. Will be coming back so we can try more dishes. We had the Fried Green Tomatoes, smothered Fried Chicken & Biscuits Omelet and Chicken & Waffles. All A++! - Austin C.
The social distancing and safety protocols are 100% in place and enforced, down to the touch-less menus. Outside dining is available for those wanting further social distancing. The food was thoroughly enjoyed, as it was simply scrumptious. My party of three all agreed the presentation & food were both first-rate, and their plates were almost scraped clean with not a crumb left at the end of this experience! The waiter was prompt, pleasant and pleasingly courteous. We certainly plan to return. - Michele B.
Food and service were great. COVID precautions were AWESOME!! - Kiki P.
Their breakfast is worth the hype. Despite the COVID pandemic, we were served quickly and the staff were very friendly. Our food was delicious and the order was accurate. Outside dining is also available currently. Would highly recommend this restaurant as a good brunch spot. - Brody R.
Great place and the staff were all so diligent with cleaning and sanitizing the tables and chairs. Ate outside and it was lovely. - Miss B.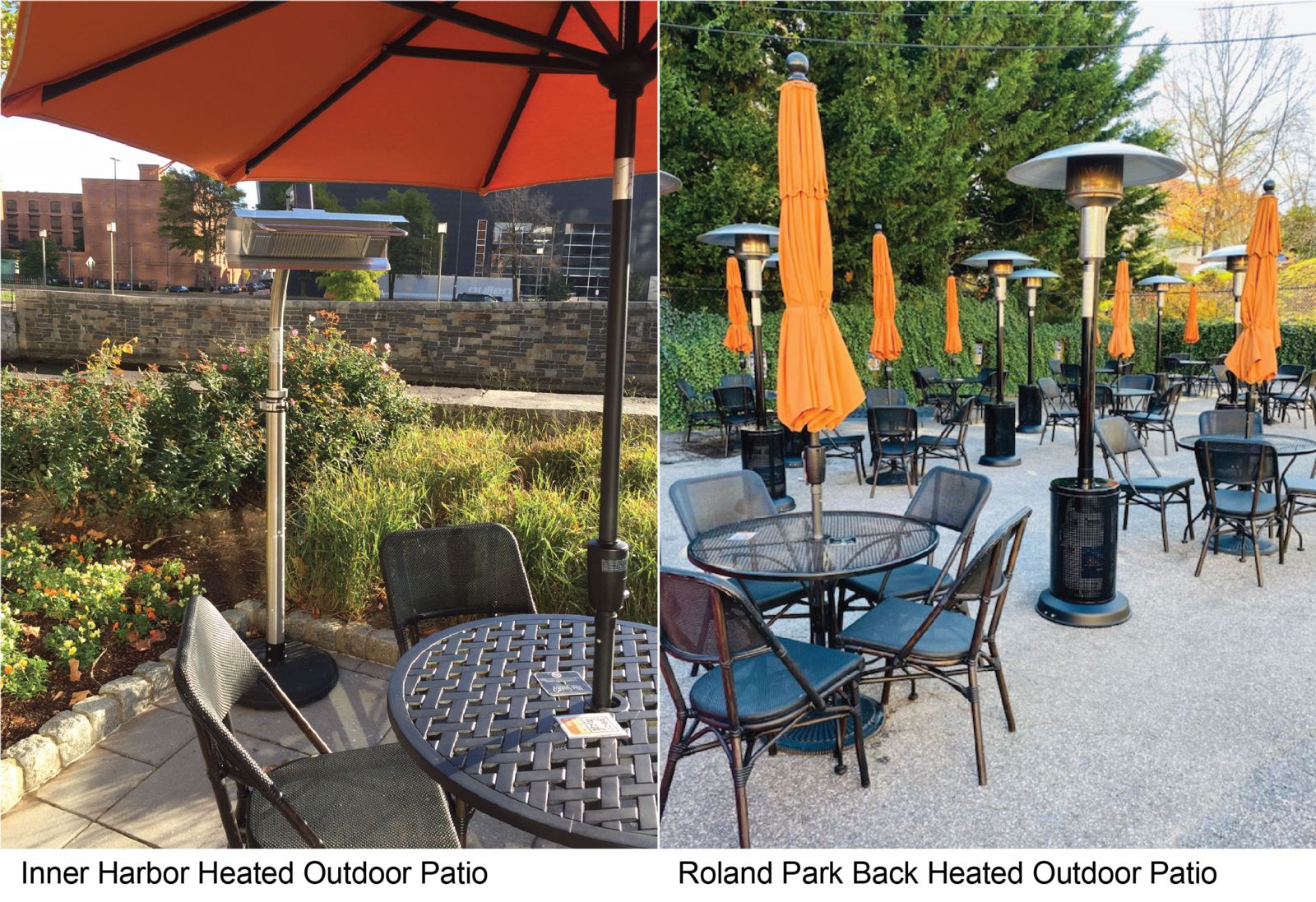 The safety protocols were excellent and outdoor dining under heat lamps is delightful! Server Danielle was a delight! - Rachel D.
A true Baltimore staple. Miss Shirley's is still open and provides ample solutions to social distancing surrounded troubling times. Their food is simply the best and the service is top-notch as well. I will go back again and again. - Dwayne B.
The wait had us a bit nervous, but Miss Shirley's took every possible COVID precaution and that was reassuring. The food was the reliable comfort food we have come to expect, and our attentive server, Tony, worked like mad to keep the large outdoor area happy. Miss Shirley's delivered on its great food and service. - Mark K.
Me and my wife were in town for the weekend and needed breakfast. Online, I found this spot...well upon my arrival, good COVID-19 regulations, seated properly. The waiter was truly an awesome professional & pleasant, provided 100% quality service. Truly a great place to eat, in spite of COVID-19. Thank you! - Nasir W.
This was my first time visiting your establishment and I was extremely happy and satisfied with everything. From the friendly greeting, all the way up to, and especially, our meal. It was good to see the use of social distancing as well. Our server, Amber was top-notch!! We will definitely be back. - Jessica H.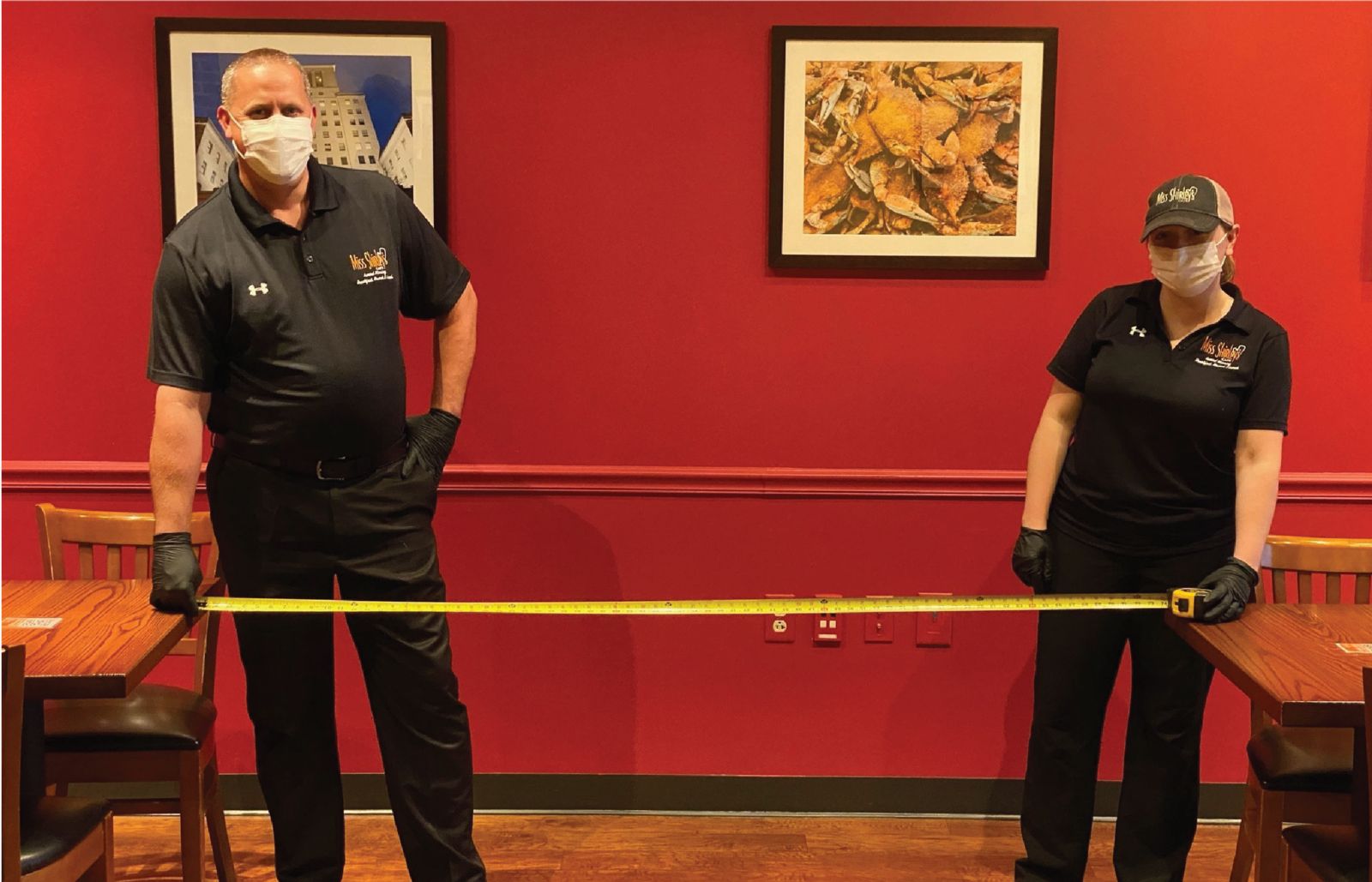 Manny, our server, did a great job. Very attentive and food was delicious - we will be back. Also, I want to say I respect how seriously you are about safety during these crazy times. - Gilberto F.
After a very trying year, of course I'm very cautious about dining out. I must say I was pleasantly surprised. The restaurant was spotless and enforcing socially distant seating. There were no menus for the sake of spreading germs. The staff were all masked up and gloves on. You didn't even have to touch anything to pay. Miss Shirley's got it right! Not to mention the food was superb. My friend and I enjoyed her birthday brunch. Thank you for restoring our faith in dining out!! - Aisha M.
Fabulous food (as always). Friendly staff. Strict adherence to COVID safety protocols made us feel perfectly comfortable. Don't hesitate to visit! - Henry A.
They have totally mastered dining during COVID. Text waitlist, wear a mask until your drinks arrive, menus online, bags for your masks, servers wearing gloves and the cleaning of the tables including the chairs, and oh by the way...THE FOOD IS ABSOLUTELY AMAZING!! - Deb W.
This was the first time that I have dined inside of a restaurant since the beginning of COVID. It was very clean in here and certain seating was closed to properly social distance. I brought my sister here for her birthday, along with my daughter. I ordered the Avocado Toast & Pineapple Upside Down Pancakes. Both my sister and daughter ordered the Cheesecake Stuffed French Toast. I couldn't even get a picture of the Avocado Toast, it was soooooo good! Portions here are huge, so don't let your eyes be bigger than your stomach. I could not finish my pancakes - they were delicious, I just didn't have the room. My sister and daughter raved about their french toast. Everyone left with to-go containers. Service was impeccable...thanks Ronnie, for taking such good care of us! - LaTia S.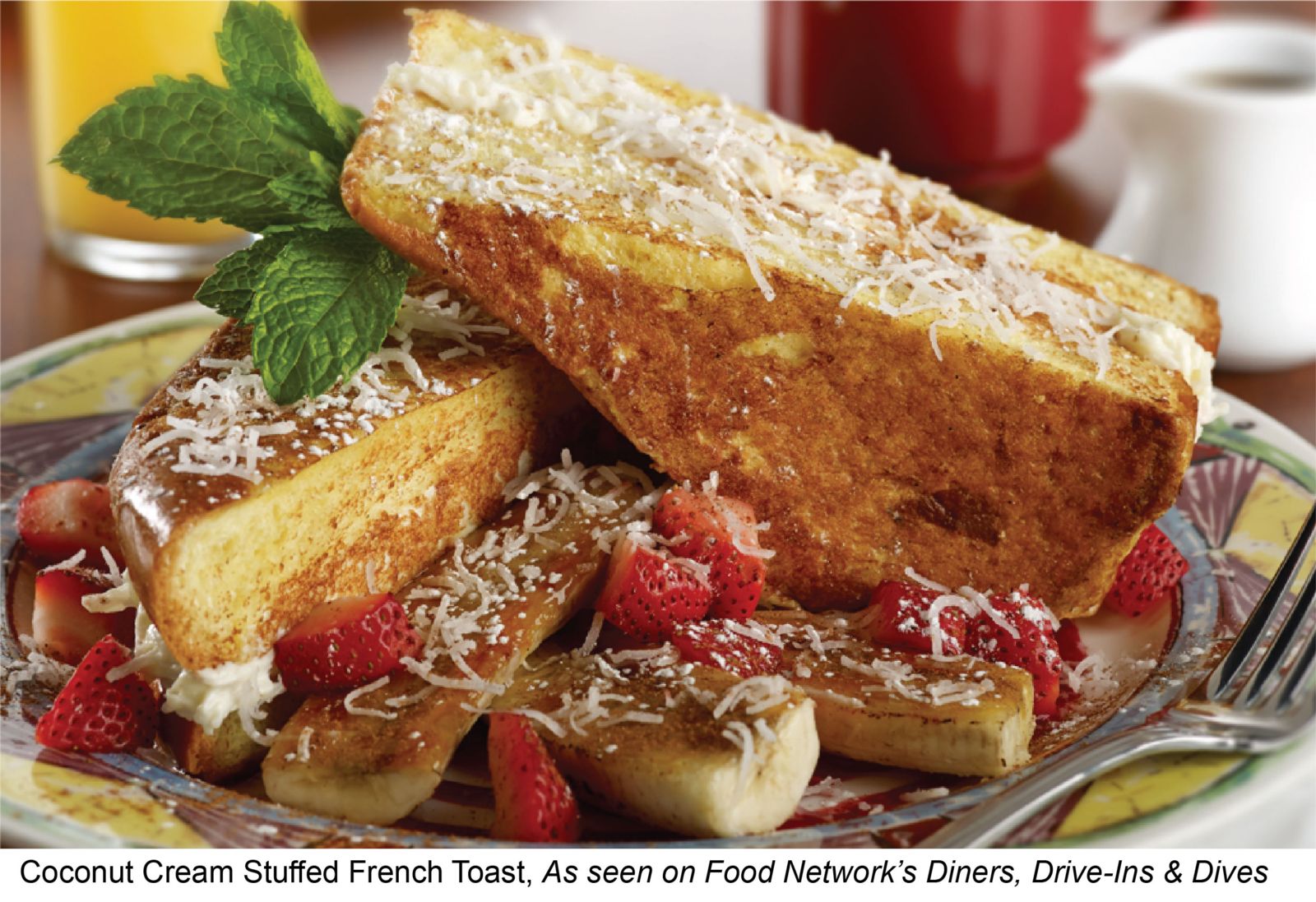 COVID-19 Dine-In: They have indoor and outdoor socially distanced seating. The employees were all using masks. I love how they have a QR code for the menu so they don't waste paper, and you don't have to touch anything! We got the Coconut Cream Stuffed French Toast, Southern Slammer Sandwich, Cy Young Omelet, and the Avocado Toast. The french toast was on Diners, Drive-Ins and Dives and it was huge!! Definitely could be shared between two people! The Southern Slammer was delicious, we loved the Fried Green Tomatoes. The omelet was a good size and the grits were tasty. - Laura C.
Southern Slammer breakfast sandwich was amazing - almost had to order a second one. French Toast is the best around - the Key Lime Pie stuffed version was my favorite. Felt very safe and clean during COVID pandemic. Staff is very very nice. - Thomas F.
Just had a wonderful brunch at Miss Shirley's. Everything was on point from beginning to end. Extremely COVID conscious. All necessary precautions were taken by Management. Spacious seating, online or disposable paper menus, etc. Greeted warmly by our server, Danielle. She remained attentive & friendly throughout the meal. Food was outstanding. Fried Buffalo Chicken Deviled Eggs were full of flavor. Our group had everything from delicious Banana Chocolate Chip Pancakes to the special Buffalo Chicken Omelet. All portions were huge and the side of home fries hit the spot. The Apple Cider Mimosa with fresh cranberries is a must. Great job guys. Way to maintain the high level of consistency you established!!! - Jeff K.
Had breakfast at Miss Shirley's this week. What a treat. Our server Melissa was great!! They really follow the COVID precautions to a "T". Felt very safe. The menu is a hoot. Lots of neat items. I had the eggs, grits with bacon, turkey cranberry sausage & a biscuit. The service was incredibly!! We really enjoyed the visit. - William R.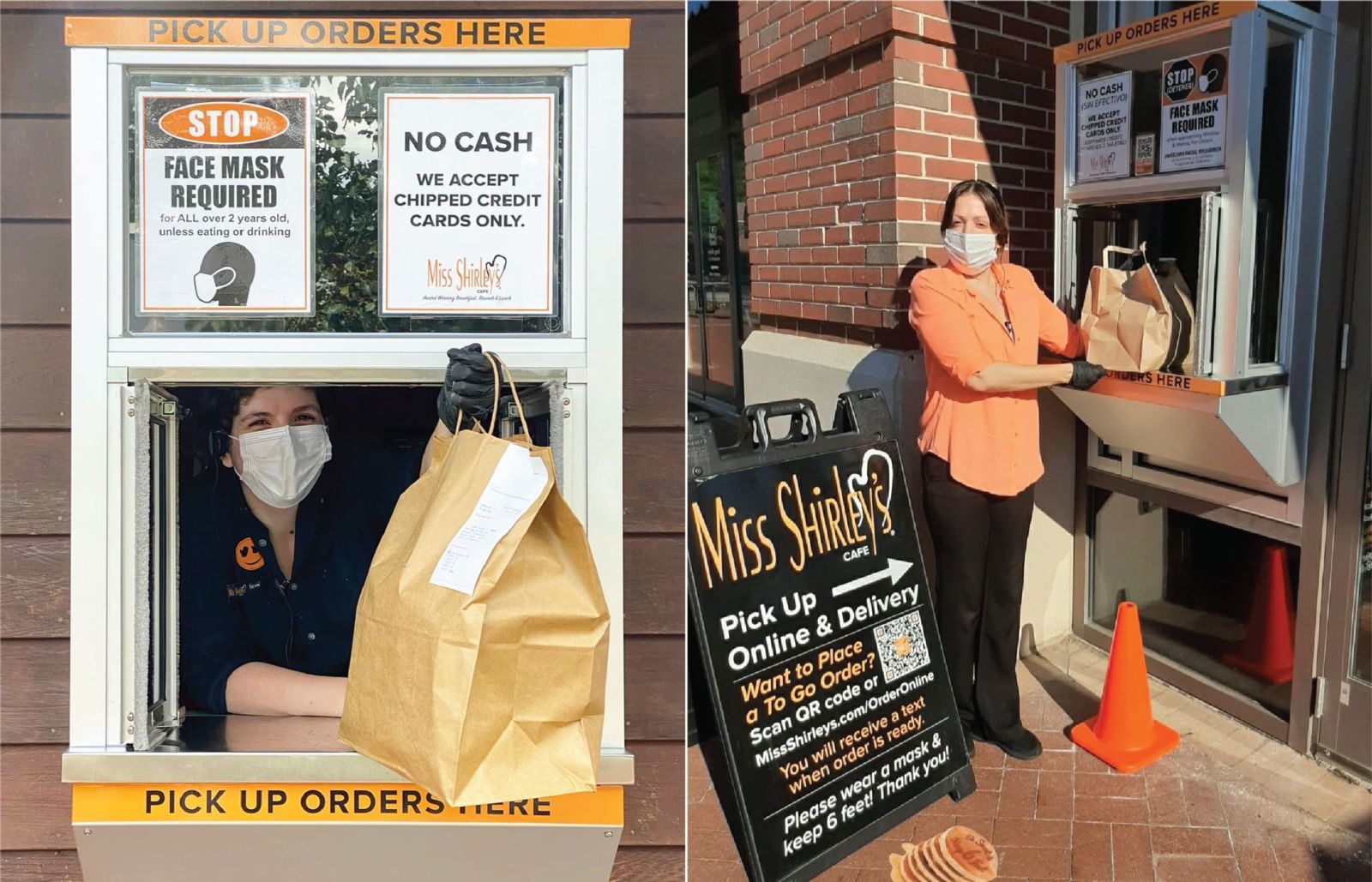 First time ordering curbside during COVID-19, and the food is still delicious. After contacting Curbside, it only took about 5-10 minutes for the food to come out. The restaurant has made it mandatory for you to have your car window down for contactless delivery (which is GREAT)! I usually order the Blueberry Pancakes, but the Buttermilk vegan option is a good balance of thickness, moist and mouthwatering. Customer service was great, friendly. - Chelsea H.
Love this place! Can't go wrong with anything on the menu. Their grits are delish! Taking extra precautions with COVID that are much appreciated at this time. I appreciate the contacless pay option and well spaced seating. Eli provided friendly efficient service. - Amanda
The food was amazing. Definitely worth the wait. We drove down from Philly. Our server Jasmine was very friendly and Stephen made us feel very welcome. They also do a phenomenal job with COVID safety practices. My wife had the Pineapple Upside Down Pancakes. I had the Get Your Grits On & Cinnamon Danish Pancakes. We will be back again! - Tony H.
The service was exceptional from the front door. We forgot our mask in the car and masks were brought out to us in brown paper bags. I ordered the shore thing and Cinnamon Danish Pancakes - delish! - Diva F.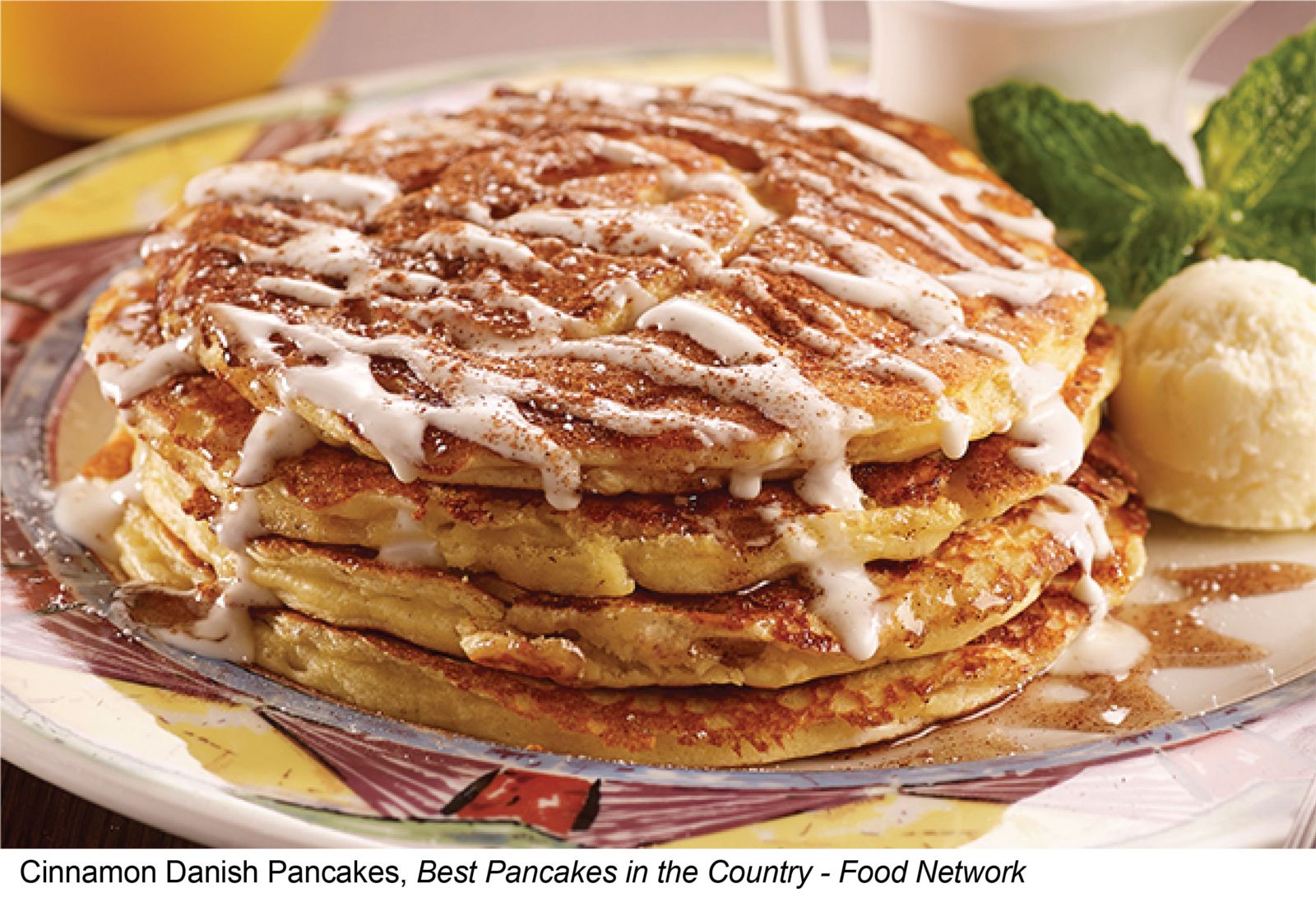 Stopped in right at opening because this place was highly recommended to me and it did not disappoint. Service was great and they are taking every COVID precaution necessary. The eggs tasted fresh, the ham was great quality, the hash browns were very flavorful with the onion, and the biscuit was unique and tasty. Also shared some pancakes and they were the BEST I've ever had. Can't wait to go back and try more menu items. - Miranda R.
Great food and great service. Spacious seating for COVID concerned patons as myself. The staff was friendly and accommodating. The Maryland Crab Omelet was fantastic. I recommend this place. - Wil S.
Miss Shirley's is my fav go to spot in MD for brunch. Waiting for seating is always a bit much, but worth it. I feel empty if I don't stop by every time I'm here. Outdoor and indoor seating are being offered during COVID and they take precautions very seriously. The food? Try everything because everything is amazing. Haven't had a bad dish yet! - Opaseri K.
The food and service were excellent! Plus, they went to extraordinary measures to ensure safety for their staff and customers. Very appreciated! - Mary Ann B.
Best I have seen dealing with COVID. Tables more than six feet apart. Servers stay masked and gloved and six feet apart when they can. Even give you a paper bag to put your mask in when dining. Felt like we had the restaurant all to ourselves and the food is awesome! - Lisa M.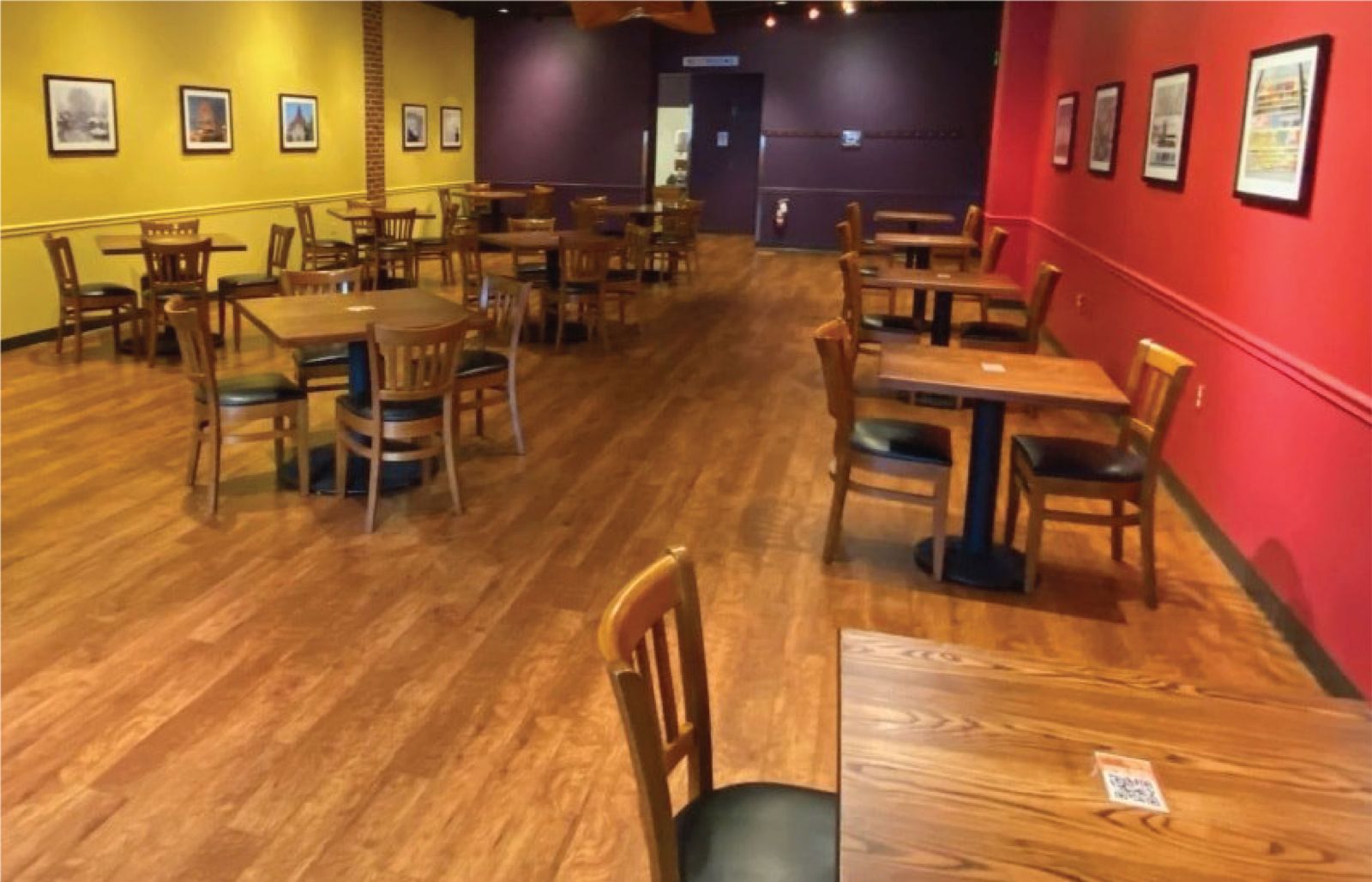 The food was amazing! They have really taken proper precautions to ensure everyone's safe, including giving brown paper bags to put your mask in while you are eating, so you don't have to just put it on the table. - Ashleigh M.
Very nice establishment...very clean and abiding by social distancing guidelines. Melissa was a great server and very nice. The Fried Green Tomatoes with fresh crab meat were soooo good. We both chose the Cuban Huevos Sandwich as our meal...it was very good as well, but the size could have fed us both with one helping. We were visitors from out of town, but this place is reason enough to visit again! - Robert Y.
The great reviews is what made me want to try this place out while in MD. It was a great experience. Very clean and following the COVID-19 guidelines. The food was amazing. I will be going back every time I go to Baltimore. - Charisse T.
While sightseeing in Annapolis, we decided to visit this location for lunch. The interior setup was sanitary with proper distancing between tables. There was also outside seating. All employees were properly masked and gloved. No paper menus were in use. Instead, a virtual menu via smart phone was used. Miss Shirley's presented a twisted version of standard Southern Soul dishes. We loved everything we ordered. All employees were friendly and food came out quick. We will eat again at any location of Miss Shirley's! - Thomas S.