Blog
With Summer Holidays on their way, we've got the perfect light & fresh side dish for your next family cookout!
Get the recipe for NEW Orzo Pasta Salad to make this seasonal side at home, OR let us do the work and order online for easy Pickup/Curbside or Delivery.
Don't forget to follow us on Pinterest for more Shirley's Recipes!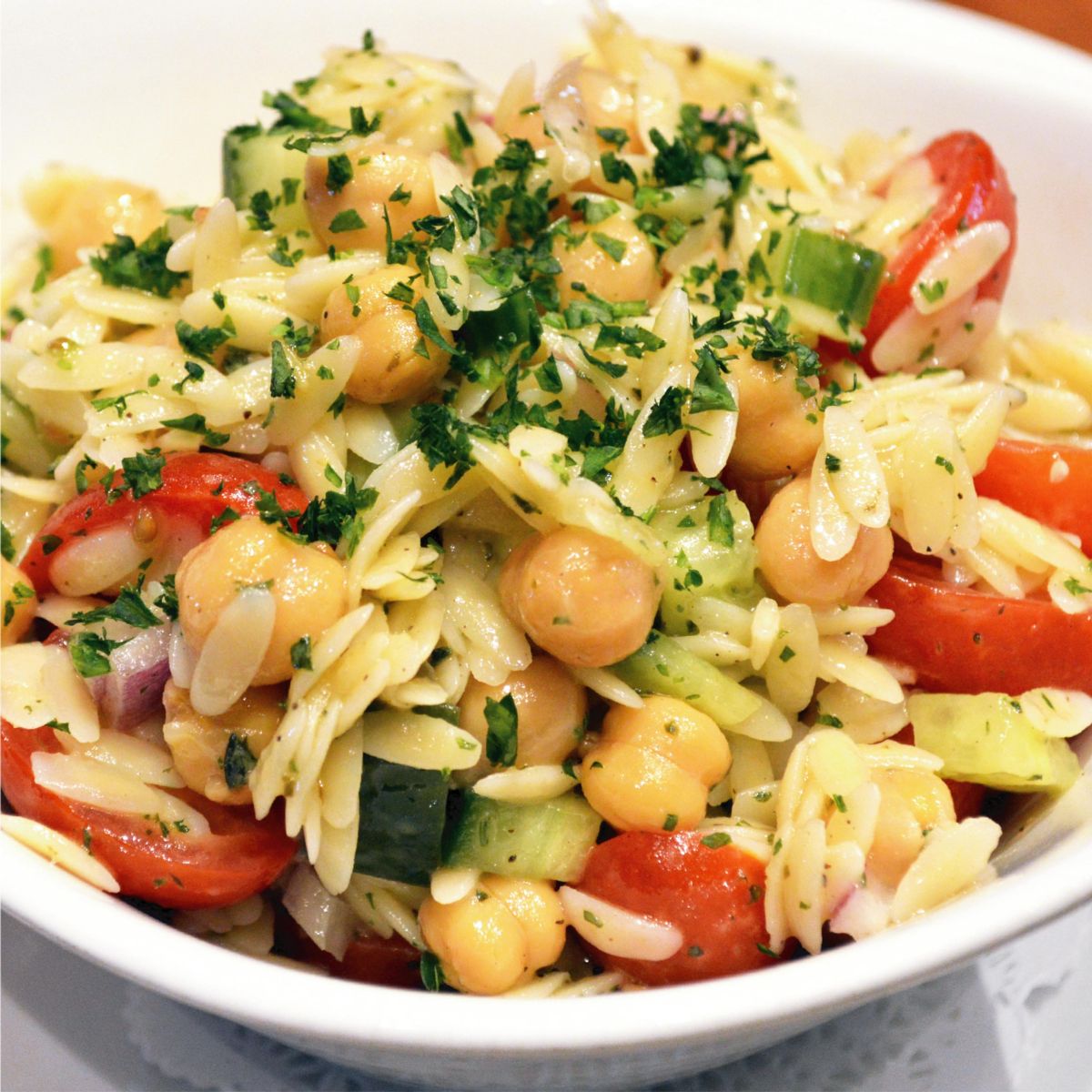 SPRING ORZO PASTA SALAD (Yields: 4-6 servings)
INGREDIENTS:
1 cup (8 ounces) uncooked orzo pasta

6 ounces garbanzo beans, drained and rinsed

½ each cucumber, diced

½ cup red grape tomatoes, halved

¼ cup red onion, diced small

1 tablespoon chopped parsley

½ cup Citrus Vinaigrette

Salt/pepper to taste
Citrus Vinaigrette: (Yields about 18 ounces)
1 ounce lime juice

2 ounces lemon juice

1 ounce orange juice

1 ounce grapefruit juice

3 ounces white wine vinegar

1 ounce agave

1 tablespoon Dijon mustard

1 tablespoon chopped basil

8 ounces olive oil

Salt/pepper to taste
1. In a medium pot, bring water to a boil.
2. Add in orzo pasta and cook for about 8-10 minutes.
3. While pasta is cooking, add all vinaigrette ingredients to a medium bowl & whisk together until well incorporated.
4. Drain pasta and rinse with cold water, to stop the cooking process.
5. Place drained pasta in a large mixing bowl.
6. Add rest of ingredients to pasta and gently mix together to combine.
7. Season to taste with salt and pepper.
8. Serve immediately or refrigerate for up to 3 days. Extra vinaigrette can be stored in an air-tight container in the refrigerator for up to 2 weeks.