Blog
Is there anything more relaxing than sipping on refreshing cocktails in the Summer sun?
Get the recipe for Miss Shirley's My Summer Crush cocktail, which includes our House-Made Strawberry Lime Jalapeño Jam - also perfect to enjoy with Toast, Biscuits & more!
My Summer Crush Cocktail Recipe:
1. Rim a mason jar or glass of choice with Raw Sugar.
2. Fill the glass with Ice & then add:
- 1 oz Strawberry Lime Jalapeño Jam (recipe below)
- 1 & 1/2 oz Bourbon
- 1/2 oz Triple Sec
3. Fill the rest of the way with Squeezed Fresh Strawberry Lemonade.
4. Garnish with a Lemon Wedge & fresh Mint Sprig and enjoy!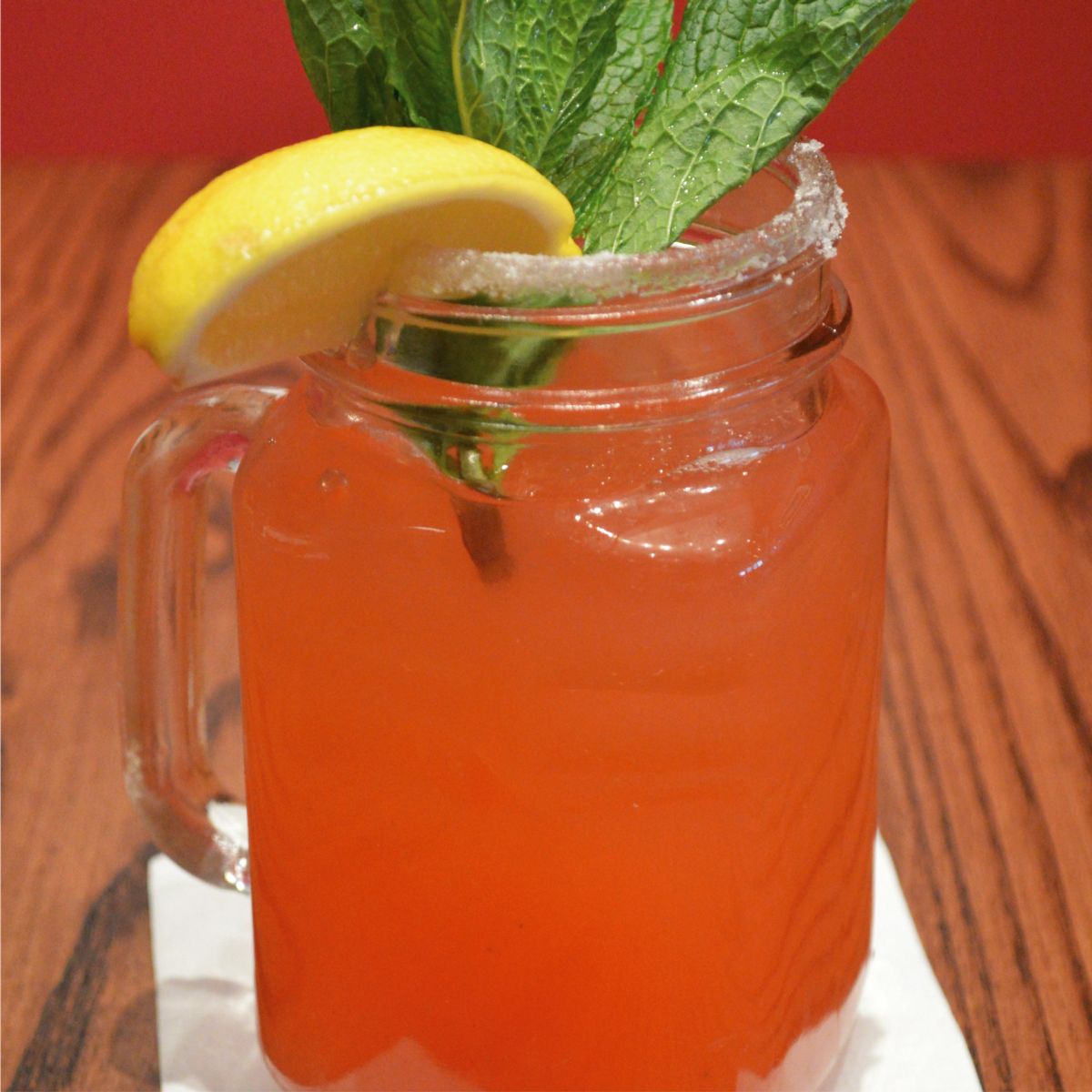 Strawberry Lime Jalapeño Jam
Yields 1 pint
INGREDIENTS
3 cups - Strawberries (fresh or thawed)

1 cup – Granulated Sugar

2 tbsp - Lime Juice

1 each - Fresh Lime (for zest)

1/2 each - Jalapeño Pepper (de-stemmed, de-seeded & diced)

2 tbsp - Liquid Pectin
JAM METHOD
1. Place strawberries in a large pot over medium heat.
2. Add lime juice.
3. De-stem and de-seed the jalapenos, and then add to the strawberries.
4. Once strawberries begin to cook and soften, add in the sugar and stir well – about 10-15 minutes.
5. Continue cooking at a simmer and stirring frequently, so not to burn the bottom.
6. Cook for about 5 minutes, add the pectin and then cook for 5 more minutes.
7. Remove from heat and strain to remove the majority of the liquid.
8. Let cool to room temperature.
9. Using a hand mixer, pulse the jam to break up large chunks, but don't make completely smooth.
10. Add lime zest.
11. Use in your My Summer Crush cocktail, enjoy with Toast or Biscuits, or store in a sealed container and keep refrigerated for up to 1 week.