Blog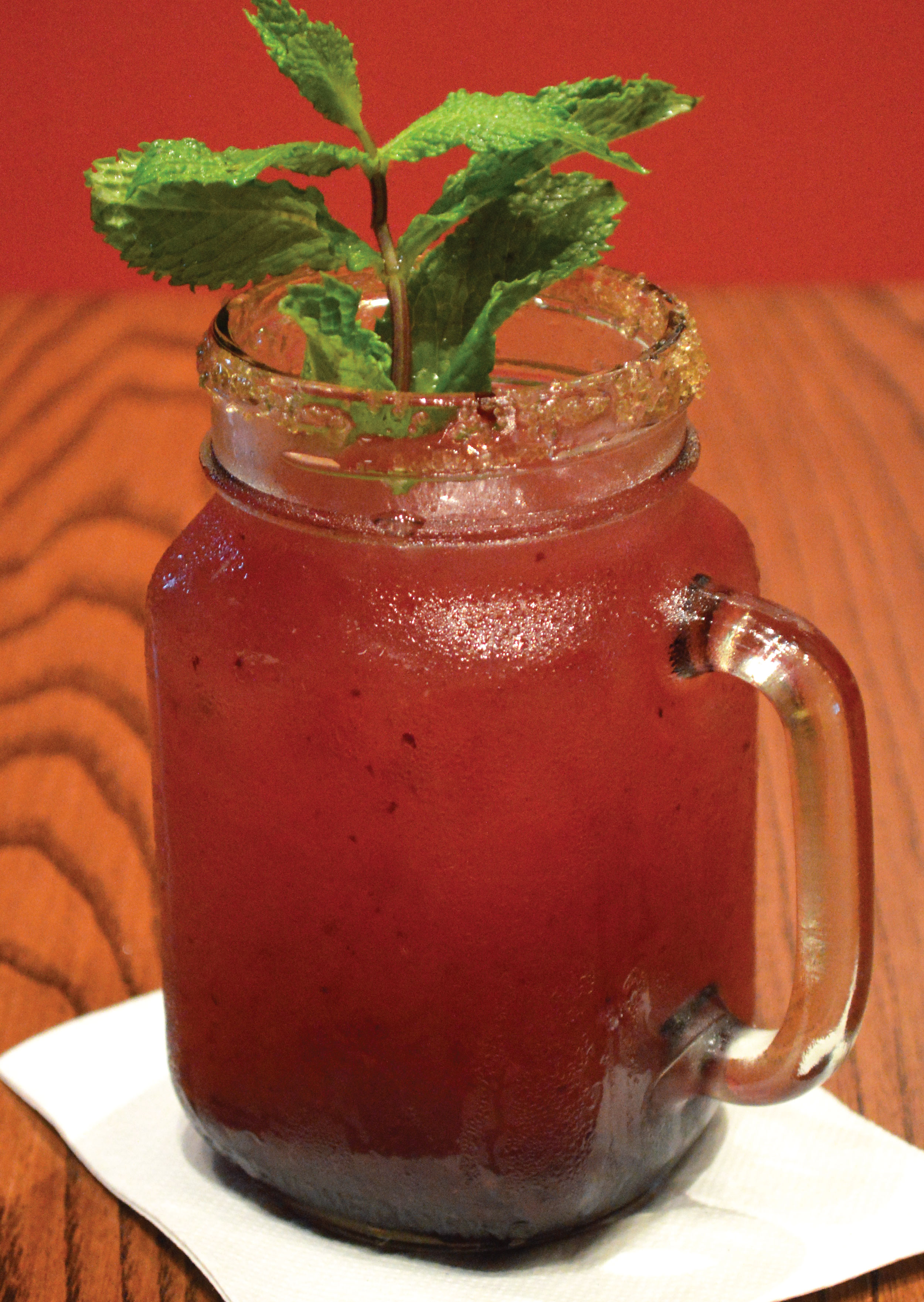 THAT'S MY JAM! BERRY SMASH
1. Rim a Mason Jar or glass of choice with Raw Brown Sugar.
2. Fill glass with ice.
3. Add 1 oz Shirley's Blueberry Lemon Ginger Jam (recipe below), 1 & 1/2 oz Bourbon and 1/2 oz Triple Sec.
4. Fill the rest of the glass with Strawberry Lemonade & mix well.
5. Garnish with Fresh Mint & enjoy!
Get the recipe below for our House-Made Blueberry Lemon Ginger Jam, to use in your Berry Smash; or with Toast, Biscuits & more!
BLUEBERRY LEMON GINGER JAM
Recipe Courtesy of Miss Shirley's Cafe
Yields 1 quart
INGREDIENTS
2 pints - Blueberries, fresh or frozen

2 cups - Granulated Sugar

1 each - Lemon

½ ounce - Fresh Ginger, Sliced

½ ounce - Crystalized Ginger
JAM METHOD
1. In a large pot, add sliced fresh ginger & blueberries.
2. Cook over low heat, and bring to a simmer.
3. Zest & juice the lemon and add both to the pot.
4. Simmer for about 5-10 minutes until blueberries burst and mix begins to thicken.
5. Add in the sugar and mix well to combine.
6. Cook for 10 more minutes to dissolve sugar.
7. Remove from heat.
8. Chop crystalized ginger into small pieces and stir into the hot jam until melted.
9. Let cool and then enjoy; or store in a sealed container and refrigerate for up to 7 days.