Blog
Warmer weather is on its way, and so is Miss Shirley's NEW Spring Menu - which will debut at Roland Park, Inner Harbor & Annapolis locations on Wednesday, March 29th!

Our Culinary Team has been hard at work developing seasonal selections that are full of flavor for the coming Spring & Summer months!

Miss Shirley's Spring Menu will feature an array of appetizing new Starters such as Mango BBQ Shrimp Deviled Eggs, Hummingbird Donuts & Hominy Fritters; revamped Shirley's favorites including The Ham 'N Eggs Sammy, Grandpa's Smash Burger and Crab Hash & Fried Green Tomato Eggs Benedict; as well as some fresh Lighter Side selections like a Shrimp Fra Diavolo Skinny & Peaches 'N Greens Salad.

"View Entire Post" to see our Spring Menu Sneak Peeks, and be sure to follow us on Facebook, Instagram & Twitter, where we will post ALL of our seasonal selections on the day of the debut!
MANGO BBQ SHRIMP DEVILED EGGS - Topped with Shrimp, Diced Applewood-Smoked Bacon, Southern Coleslaw, Green Onion & Mango BBQ drizzle, dusted with Cajun Spice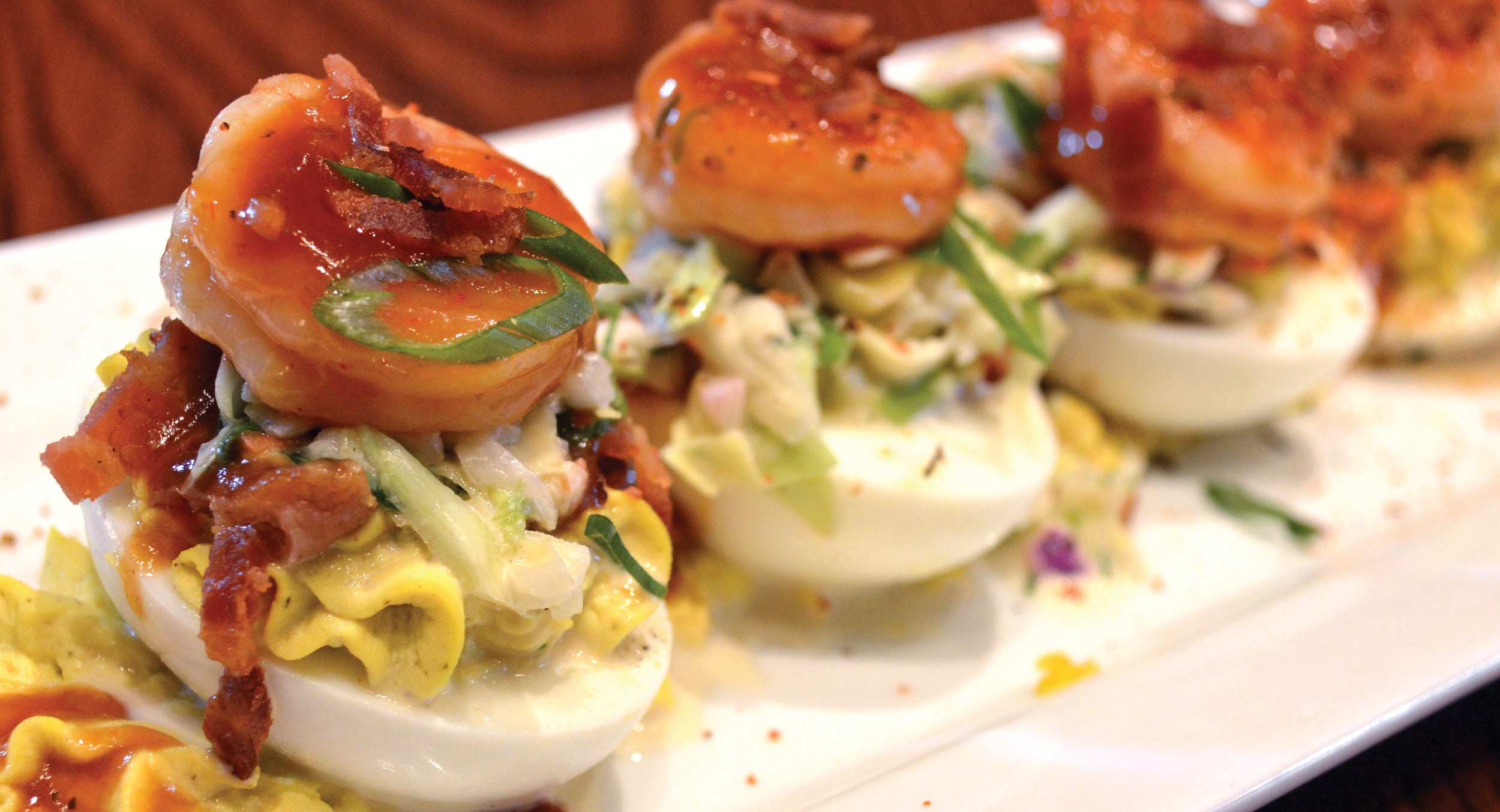 HUMMINGBIRD DONUTS - House-Made Banana Pineapple Baked Donuts with Pineapple Cream Cheese Icing Glaze & Toasted Coconut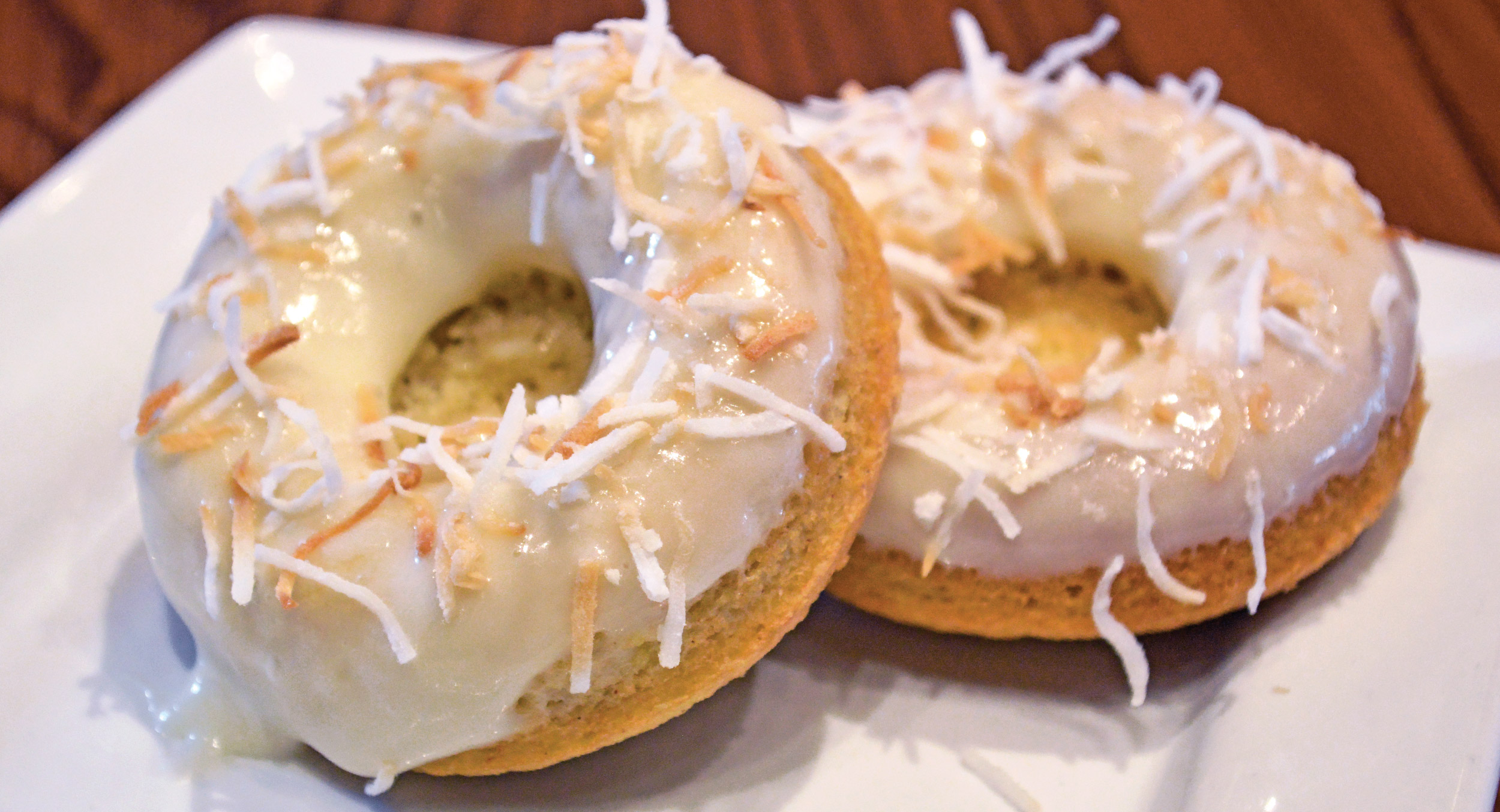 HOMINY FRITTERS - Fried Hominy & Collard Greens Fritters on top of Pimento Cheese Spread, garnished with White Cheddar & Comeback Sauce drizzle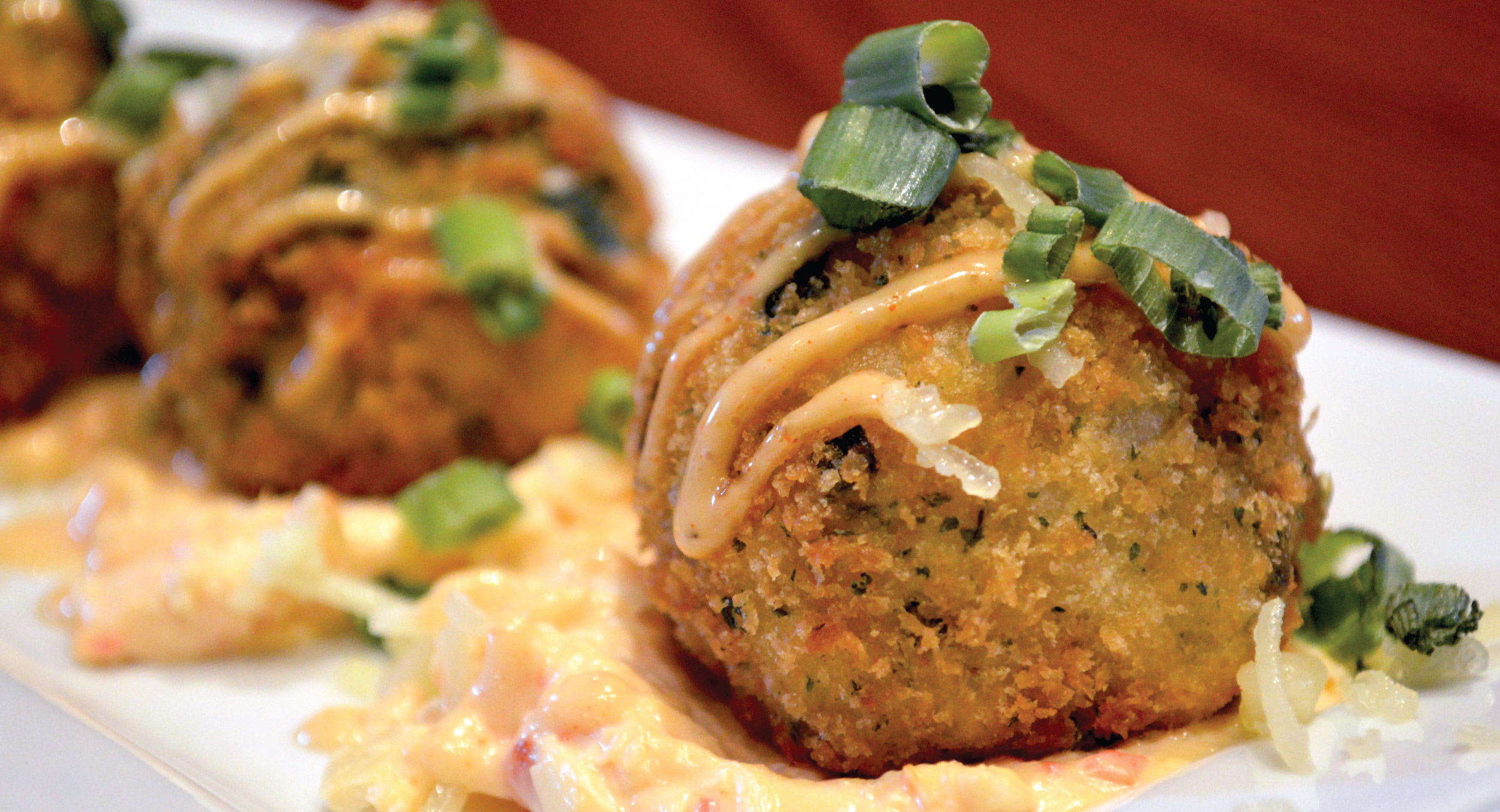 CRAB HASH & FRIED GREEN TOMATO EGGS BENEDICT - Poached Eggs on Fried Green Tomatoes & Jumbo Lump Crab Meat Hash made with Asparagus, Roasted Corn, Red Pepper & Green Onion, garnished with Hollandaise & Chives, dusted with Old Bay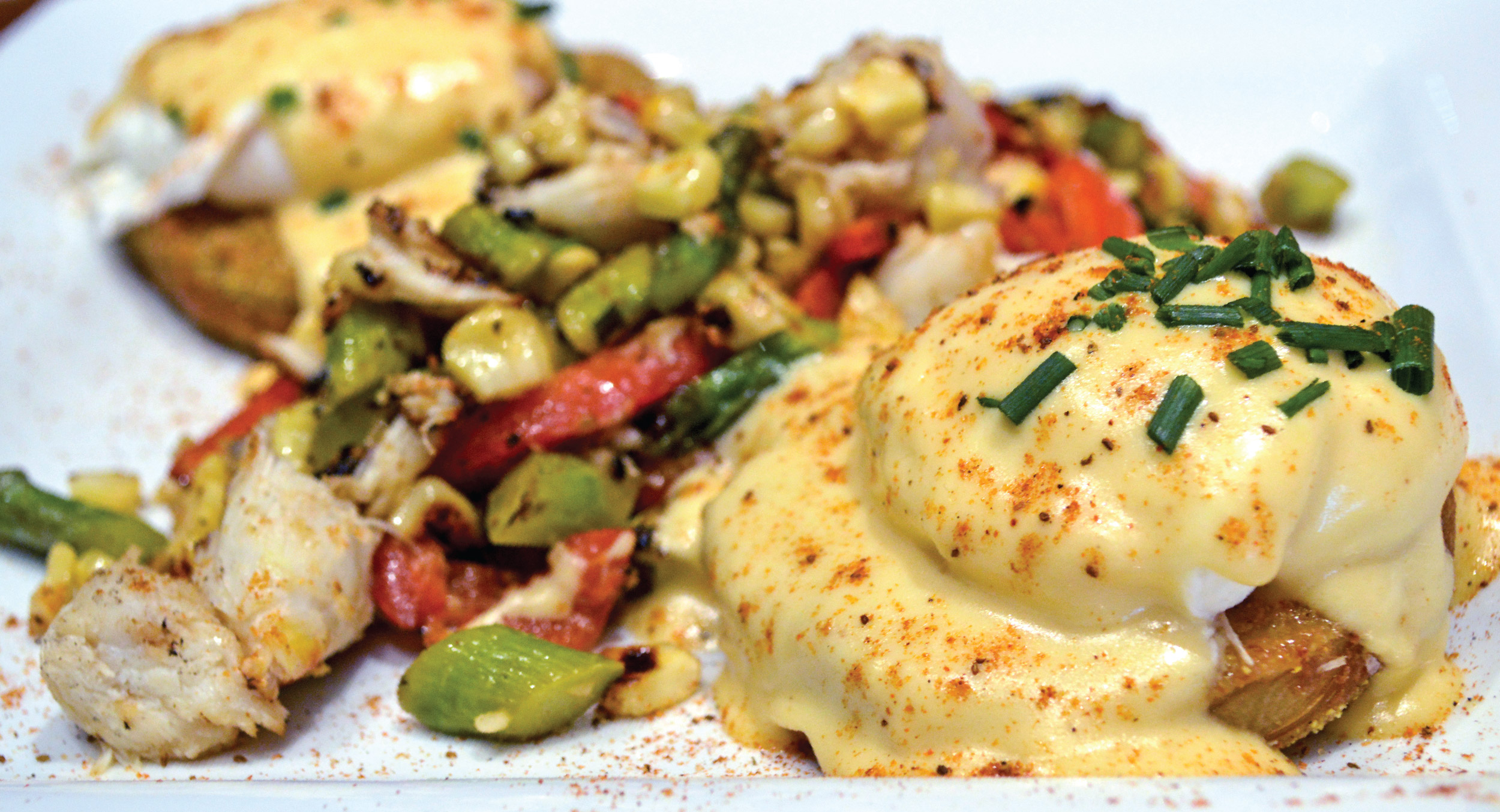 THE HAM 'N EGGS SAMMY - Fried Egg, Havarti, Taylor Ham & Comeback Sauce, Applewood-Smoked Bacon, Red & Yellow Tomato, Bibb Lettuce & Chipotle Aioli on a Triple Sliced Flaxseed Brioche Roll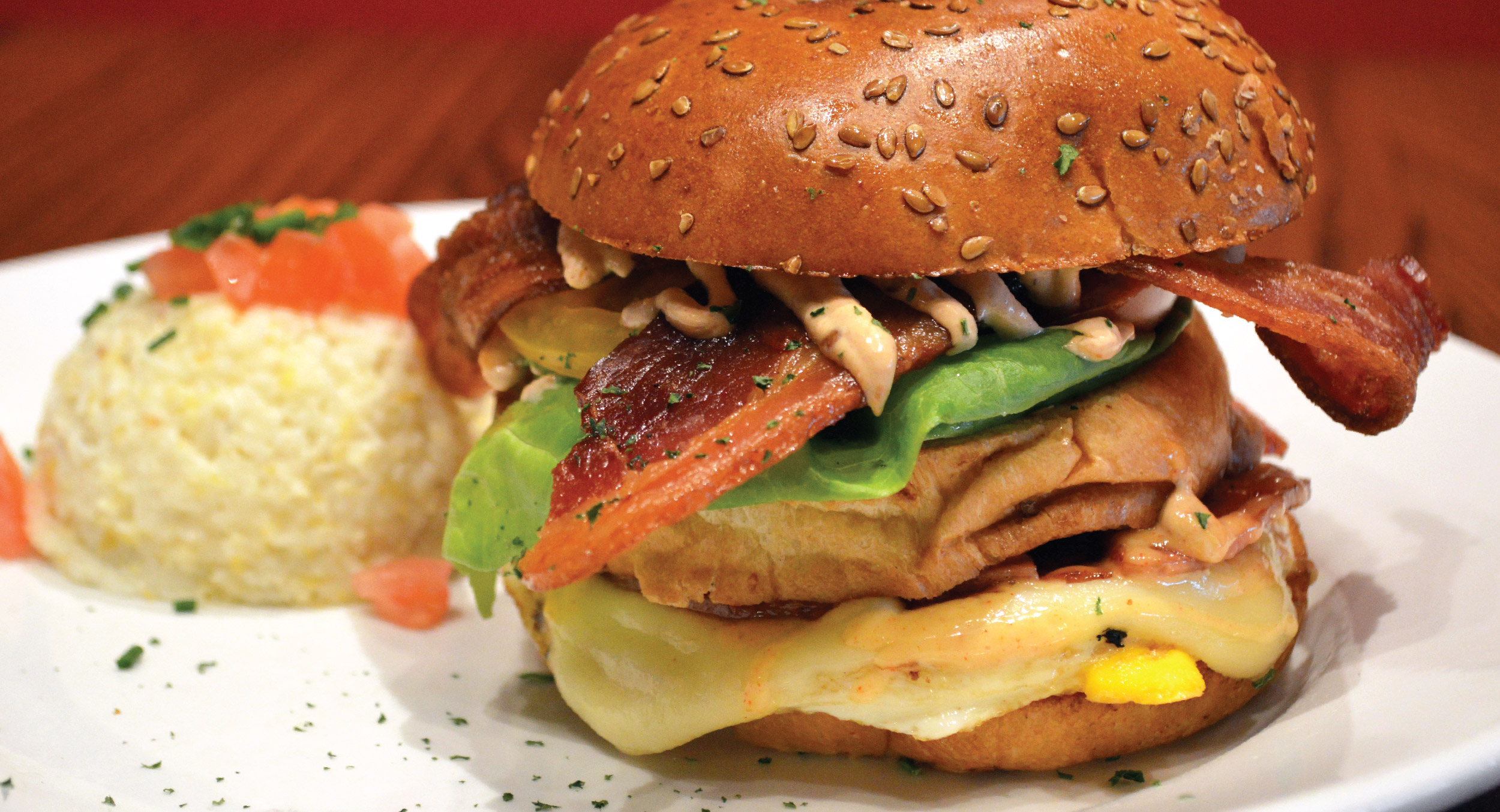 SHRIMP FRA DIAVOLO SHIRLEY - Crustless Egg White Quiche made with Shrimp, Red & Yellow Peppers & Spinach, topped with Parmesan, garnished with Fra Diavolo Sauce, served with Mixed Greens in a Balsamic Poppyseed Vinaigrette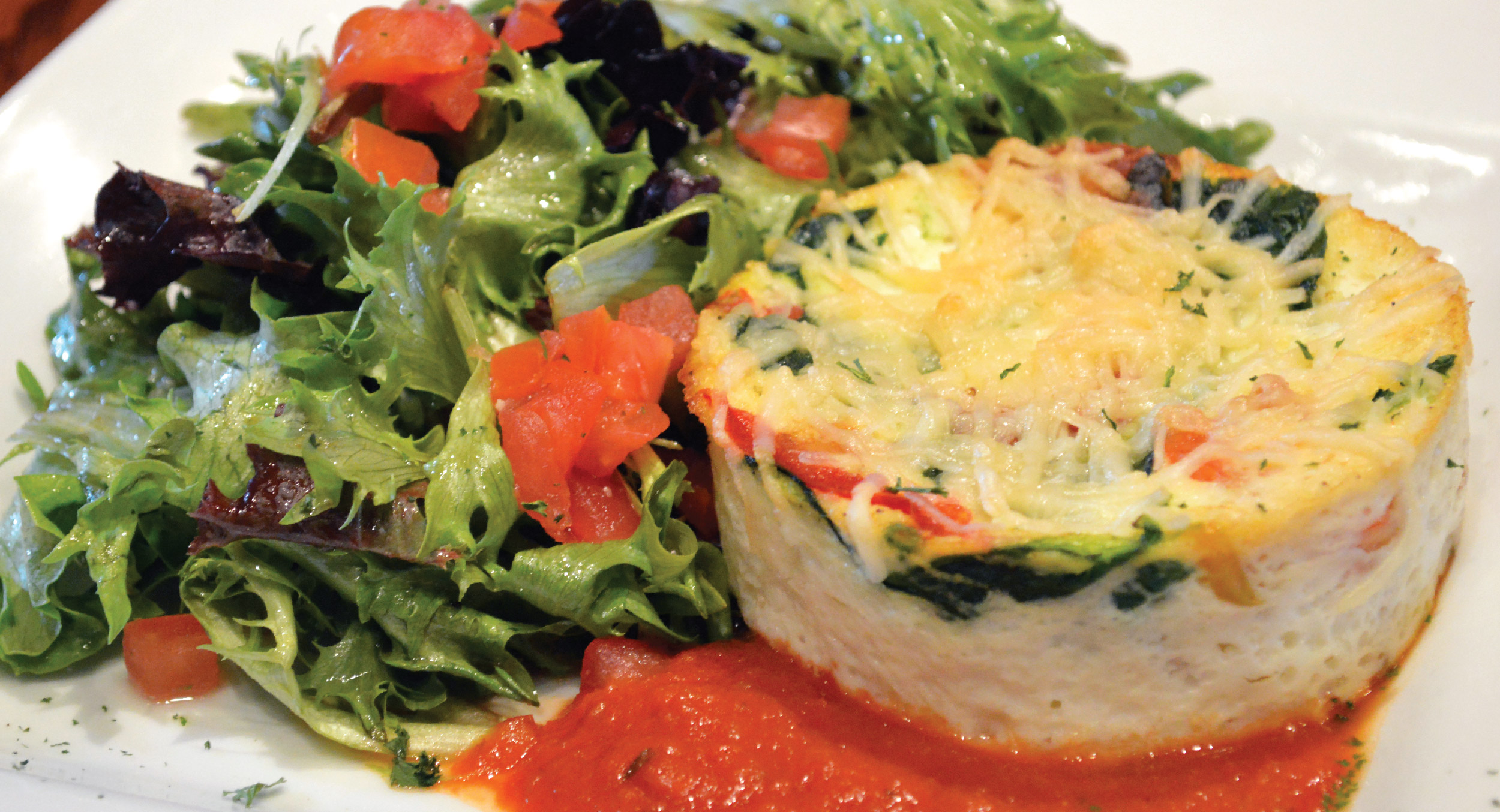 PEACHES 'N GREENS - Fried Buttermilk Boneless Breast of Chicken, Spinach & Mixed Greens, Peaches, Peppadews, Cucumbers, Roasted Onions, Shredded Parmesan & Sunflower Seeds, with Balsamic Poppyseed Vinaigrette & Mango BBQ drizzle