Blog
Miss Shirley's is excited to be participating in Baltimore's Winter Restaurant Week, "Absolutely Febulous," with a brunch option for the first time ever! We will be offering a Two-Course Breakfast menu for $15, as well as a Two-Course Lunch menu for $20 at our Roland Park and Inner Harbor locations Monday, February 17th – Friday, February 21st.
Each menu features a variety of our signature and seasonal dishes, so be sure to see what we are offering below!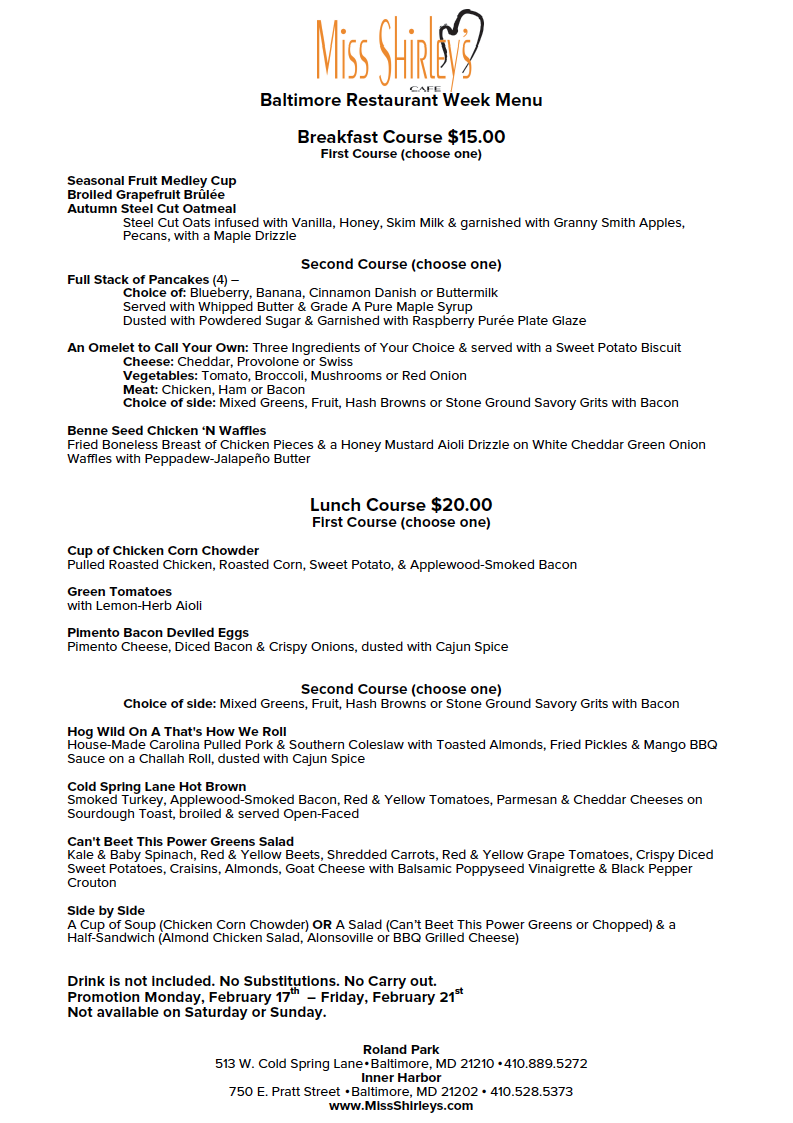 For more information, visit http://www.absolutelyfebulous.com.