Blog
On April, 6th 2014, members of the Miss Shirley's Café team were fortunate to attend the Restaurant Association of Maryland (RAM) Away at the Bay Annual Awards Gala. Although Miss Shirley's has attended the RAM Gala for the past several years, this year was particularly special for our team.
This year, RAM introduced a new award, "The Heart of the Industry Award," in order to honor restaurant employees who go above and beyond to keep their restaurant running smoothly. When RAM announced that they were accepting nominations for the award, one Miss Shirley's Café team member immediately came to mind – Miss Shirley's Café, Roland Park's Server and Trainer, Ron Barnette.
Ron has been a server at Miss Shirley's, Roland Park since 2009. He truly sets the standard by which all in the hospitality industry should strive to emulate. He is the utmost professional - dependable, hard working, detail-oriented, thorough, and a true team player. Ron always makes our guests feel welcome and appreciated, so that guests leave Miss Shirley's with a full stomach and a smile on their face! In fact, the prep room of our Roland Park restaurant features a wall of guest survey comments, which has come to be known as "The Ron Wall," due to the enormous amount of guest surveys praising his service.
What's more important is that Ron is passionate about his work and about the hospitality industry, which is why we believed that Ron Barnette should be The Heart of the Industry 2014 recipient – and so did RAM!
We are extremely proud to announce that Ron Barnette was awarded the Restaurant Association of Maryland's first ever Heart of the Industry Award at the Away at the Bay Gala on April 6th! Congratulation's Ron, our team would not be the same without you!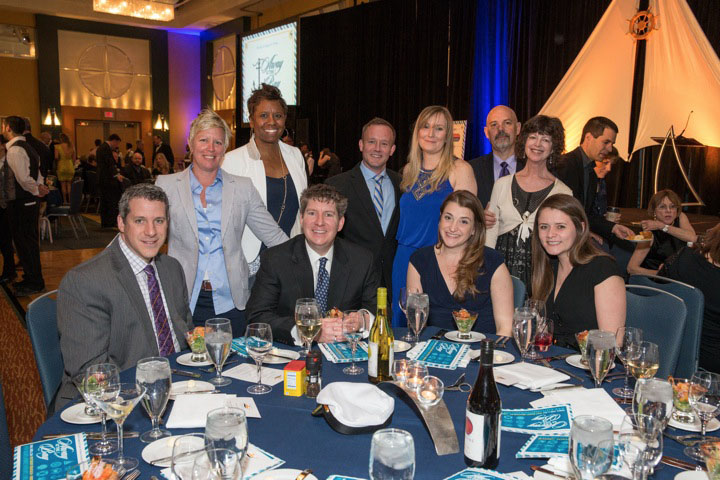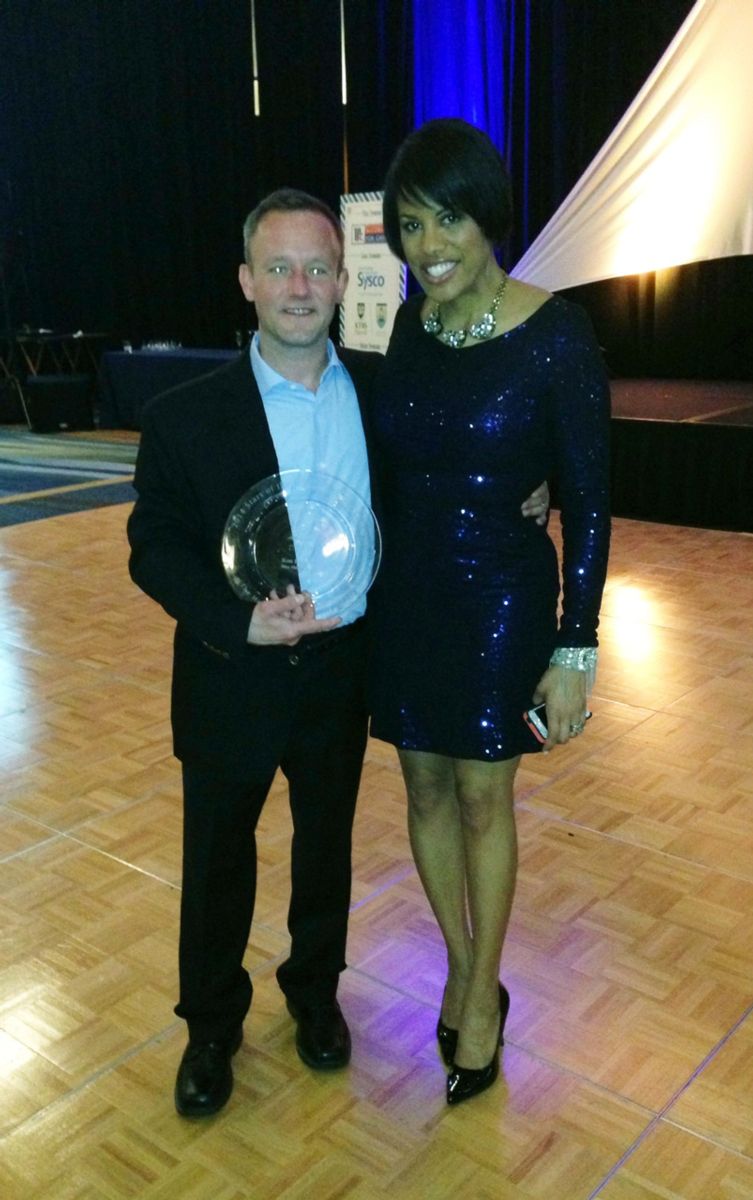 However, this was not the only highlight of the night for Miss Shirley's Café. Recently, David Dopkin and family created a Culinary Scholarship through the Restaurant Association of Maryland to honor and celebrate the life and memory of Miss Shirley's Café founder, Eddie Dopkin.
This new annual scholarship, the "Eddie Dopkin First Course Award, Honoring Entrepreneurship in Hospitality" will award $5,000 to a student at the culinary institute, Stratford University Baltimore Campus.
At the Awards Gala on April 6th, David Dopkin, of Miss Shirley's Café, and Harriet Dopkin, of The Classic Catering People, had the honor of presenting the newly founded scholarship to it's first ever recipient, Sandra Maye of Stratford University. Congratulations Sandra! And you will forever remain in our hearts and thoughts, Eddie.